This app will send coal to the person at the top of your naughty list
A company in the United States is helping customers send coal to people on their naughty list this Christmas, within 24 hours of ordering.
Card design app Felt is offering to send coal along with personalised cards.
To add a single lump of coal for delivery costs just three dollars, but if you are in a kinder mood, you can send cash or flowers instead.
The company is also promising to send coal to the naughtiest public figure, as voted by customers.
Donald Trump is currently topping the table but others on the list include Russian president Vladimir Putin and conservative political commentator Tomi Lahren.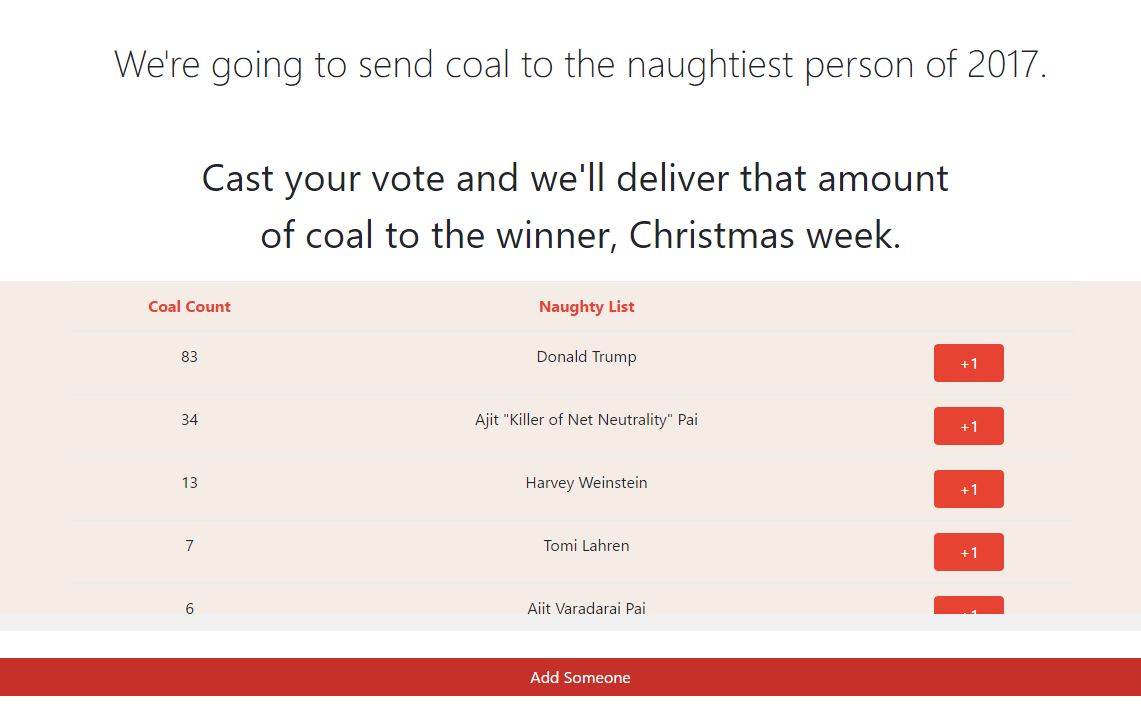 The company says it will send a lump of coal for each vote cast for the winning person. If you'd like to have your say, you need to vote by December 18.