Offensive T-shirt which threatened journalists pulled from Walmart
An offensive T-shirt which threatened journalists has been removed by Walmart after an outcry.
The US retailer had originally been selling the item with the slogan "Rope. Tree. Journalist. Some Assembly Required" via its website.
Walmart, which owns the UK supermarket Asda, removed the top after a complaint by a journalism advocacy group.
"This item was sold by a third-party seller on our marketplace and clearly violates our policy," Walmart said. "We removed it as soon as it was brought to our attention, and are conducting a thorough review of the seller's assortment."
The Radio Television Digital News Association (RTDNA) said Walmart notified it about five hours after its complaint that the garment was being removed.
"We are grateful for Walmart's swift action, but dismayed that it, and anyone else selling the shirt, would offer such an offensive and inflammatory product," RTDNA executive director Dan Shelley said.
"We live in an environment in which political and ideological discourse has deteriorated to the level where some find it appropriate to advocate violence targeting journalists merely for performing their constitutionally guaranteed duty to seek and report the truth."
The top was also available via the third party's own website, Teespring. While the RTDNA said it too had pulled the T-shirt, it was still available in the UK at 2pm on December 1.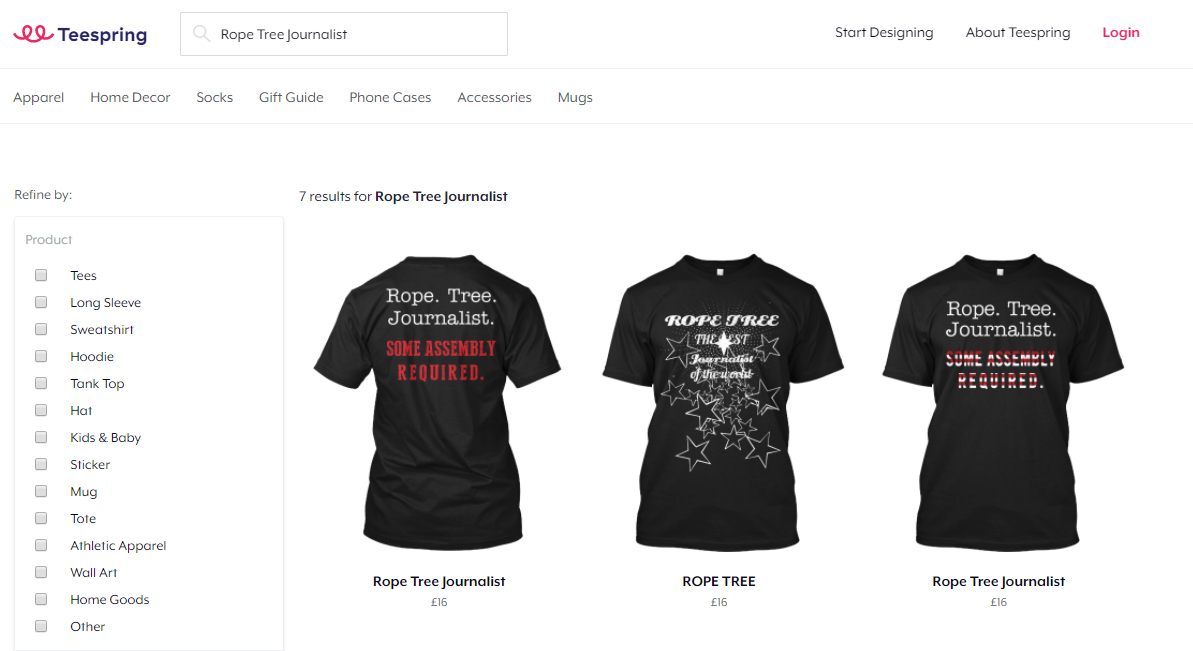 Shelley added: "We recognise that under the First Amendment, companies have a right to sell, and consumers have a right to purchase, these shirts. But that doesn't mean it's the right thing to do, especially in today's vitriolic climate."