This MP learned the hard way not to leave his phone unlocked
An MP has left Twitter users guessing by tweeting a nonsensical message filled with emojis.
Johnny Mercer, Conservative MP for Plymouth Moor View, tweeted a picture of different coloured lines accompanied by some odd text on Saturday morning.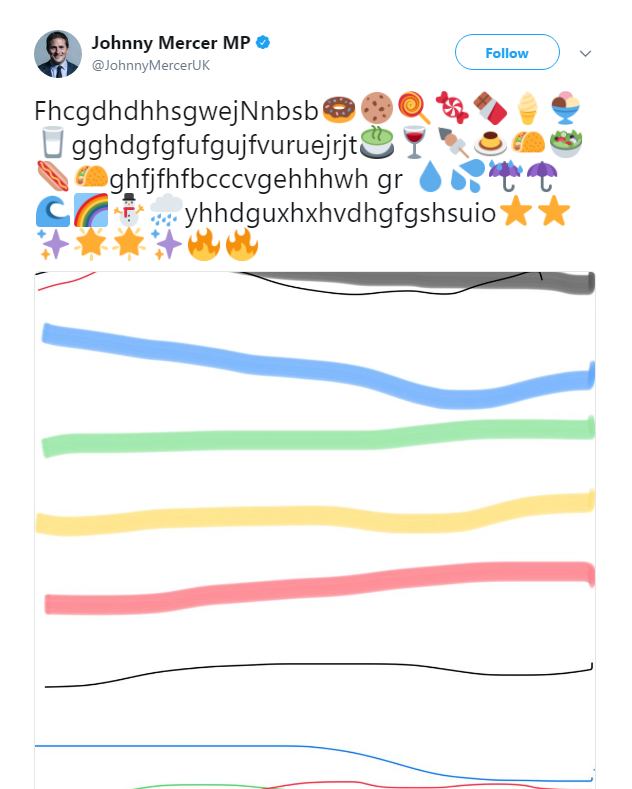 Speculation was rife about the cause of the odd tweet, especially after the MP had not addressed the reason for it, or deleted it, after a few hours.
Whether it was his children, an accident in his pocket, or holds a cryptic meaning – some of his 22,000 Twitter followers very much enjoyed the emoji-filled message.
Whatever the reason, trying to work it out was a fun way to start the weekend.