This woman raised over $170,000 for a homeless man who gave her his last $20
A New Jersey woman who was helped by a homeless man after she ran out of petrol in Philadelphia has raised more than $170,000 for the good Samaritan.
Kate McClure, 27, started a Gofundme.com campaign earlier this month after she said she ran out of fuel on Interstate 95 and a homeless man, Johnny Bobbitt Jr, walked a few streets and bought her some with his last $20.
McClure said she didn't have any money to repay him at the time but returned to the road several times to give him cash, clothes and food.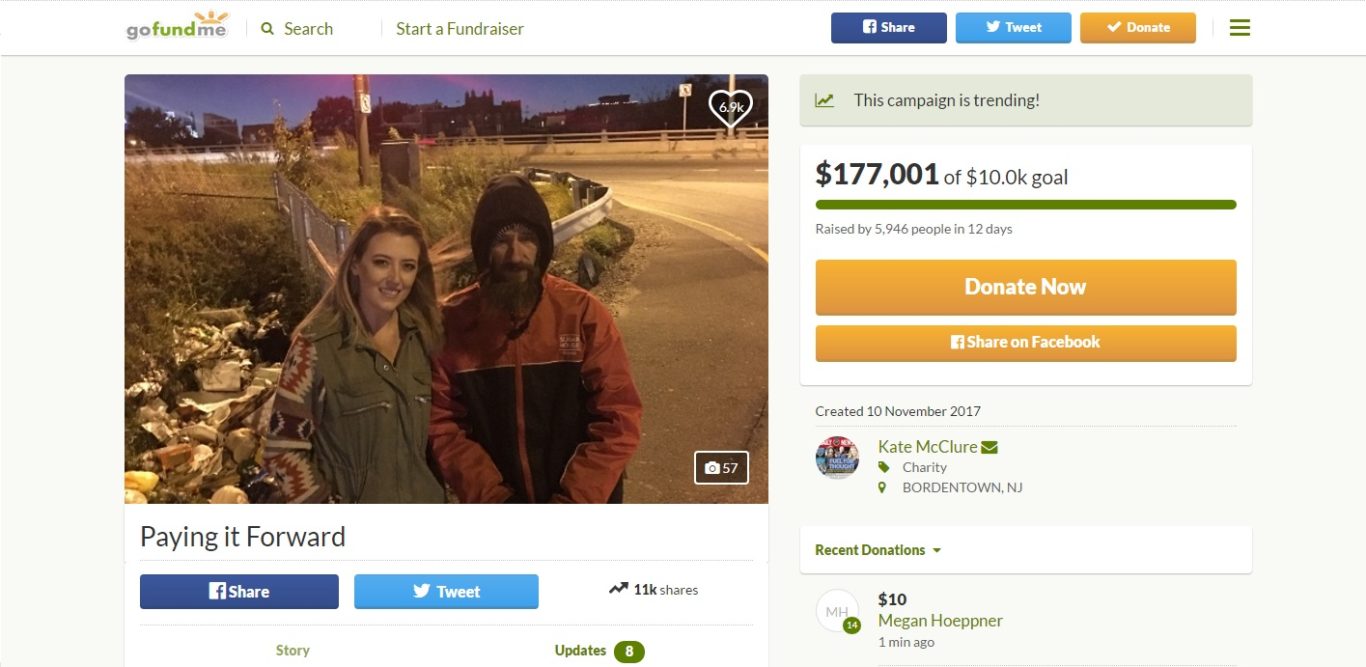 After a few visits, she started the fundraiser with the hopes of using the money towards housing and other expenses for 34-year-old Bobbitt.
"I wish that I could do more for this selfless man, who went out of his way just to help me that day," she wrote on the fundraising page. "Truly believe that all Johnny needs is one little break. Hopefully with your help I can be the one to give it to him."
Donations have poured in, and the fundraiser has shattered its goal of raising $10,000 for Bobbitt. So far, the total is at $177,000. The first action McClure has taken with the money is to put Bobbitt up in a hotel for the Thanksgiving holiday.