11-year-old calls out sexism in the Beano and the comic agrees and apologises
A young Beano fan has won an apology from the comic after she called out sexism within its pages.
Bea Rutherford, 11, told the magazine in a letter: "You are sexist to girls who read the Beano."
Bea's letter was shared online by her father, the BBC science broadcaster Dr Adam Rutherford.
Beano accepted the criticism saying: "This should not have been allowed to happen."
In her letter, Bea gave two examples when the magazine got it wrong.
The first was in an older issue which coincided with the release of Guardians Of The Galaxy. A competition prize was the "whole team" of Guardians as bobblehead figures.
Except there was an omission.
Bea wrote: "Actually you have managed to miss out the ONLY female character. Gamora. Whoops. Silly Beano! Just a mistake!! (NOT)."
In last week's edition, there was an advert to buy a Christmas mystery box.
"Because ALL girls like pink and ALL boys like blue and NO girls like gaming everything is perfectly fine. Let's keep living happily ever after. WRONG!!!!" wrote Bea.
"That is so sexist it's like UNBELIEVABLY SEXIST!!!! What if a kid is a girl but loves gaming?! Oh sorry little girl, but you can't have a Christmas mystery box because you don't fit into these sexist categories. (WRONG!)."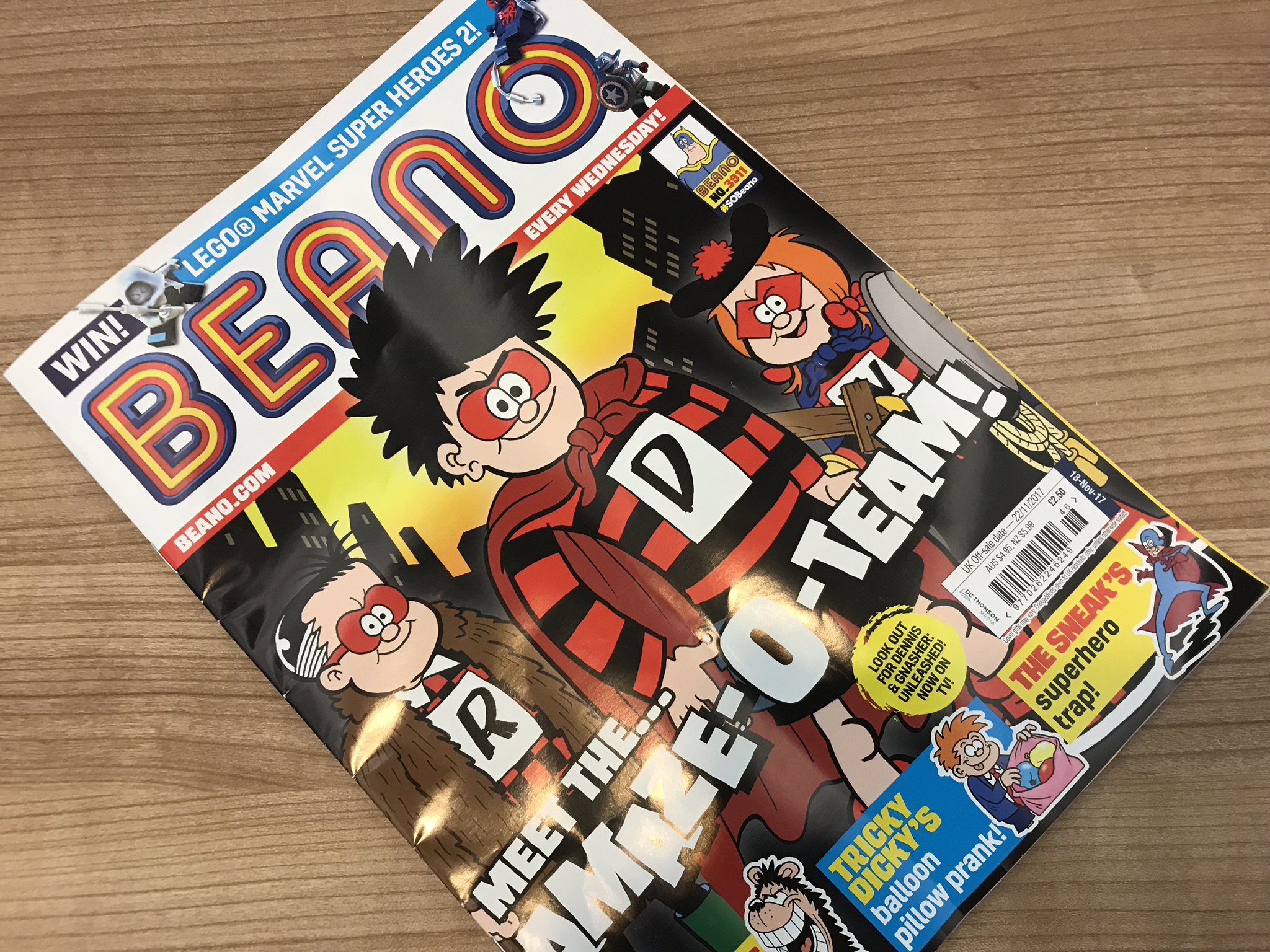 Bea received a response after her father shared it online.
Beano replied: "We couldn't agree more with Bea. This should not have been allowed to happen."
It promised to write a reply to the comic fan.
Her father shared the letter saying he was "extremely proud" of his daughter.
It attracted the attention of other feminists including Times columnist Caitlin Moran.
"This is a pretty bad-ass letter from an irate 11-year-old girl-gamer to The Beano. Go get them, kid."
Beano reiterated it's apology adding: "We're really sorry to all our readers."
Moran retweeted the Beano's reply, telling her 678,000 Twitter followers: "The Beano's being ACE."
She then added: "You always have to remember that everyone has it in them to change the world a tiny bit, and that is how the world DOES change – one tiny bit at a time."