A picture of Carrie Fisher's dog watching the new Star Wars trailer is giving people all the feels
Carrie Fisher's dog, Gary, has been photographed watching his late owner in a trailer for one of her final acting roles.
The actress' French Bulldog has his own Instagram account with over 145,000 followers, on which was posted a picture of the dog watching the latest teaser for Star Wars: The Last Jedi.
"Just watched the new trailer of The Last Jedi and my mom looks more beautiful than ever," read Gary's post.
The latest film in the Star Wars franchise, one of the final films Fisher made before her death, is set for release in December, a year on since she passed away aged 60.
Gary was beloved by Fisher, even joining her at the European premiere of Star Wars: The Force Awakens in 2015.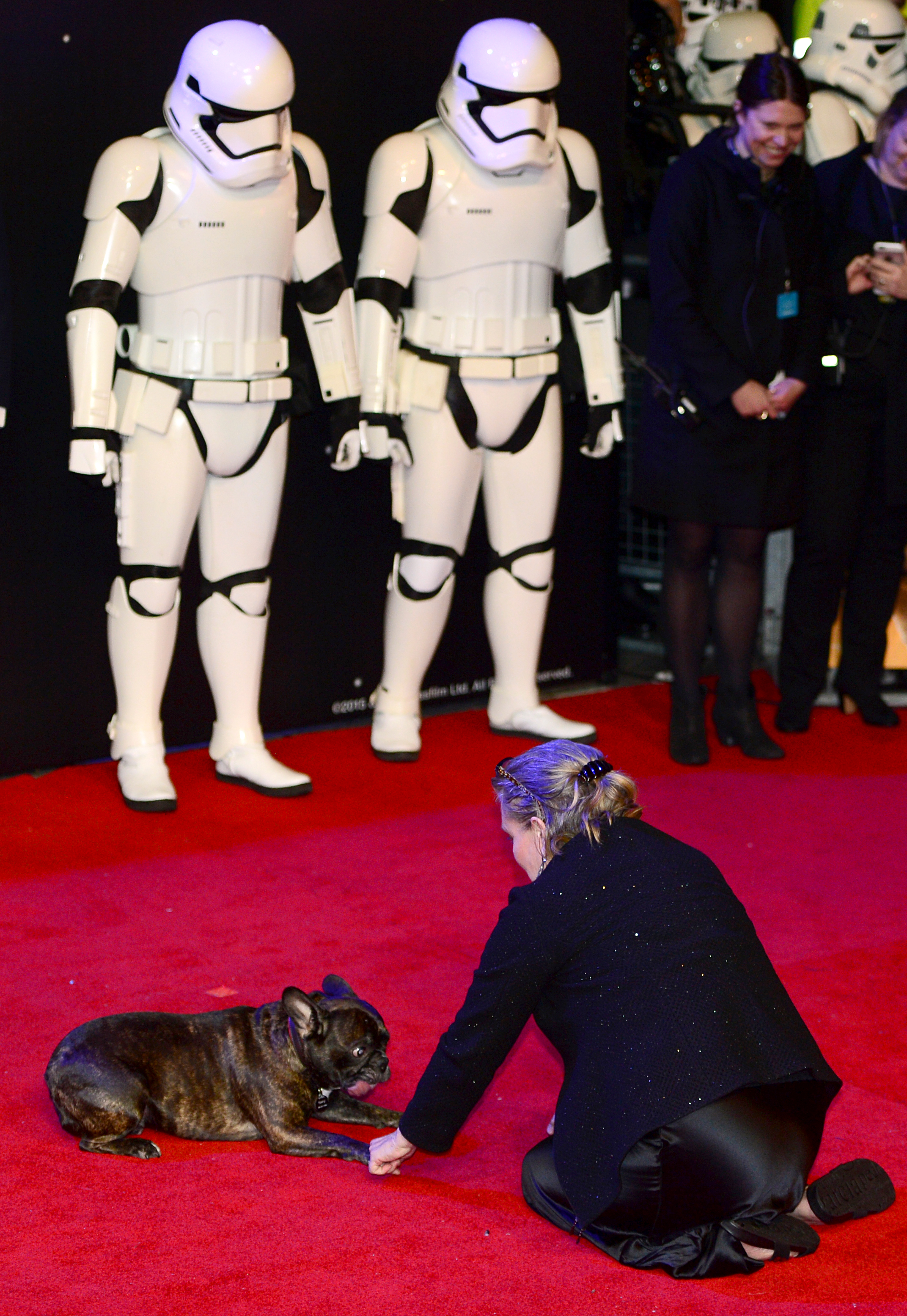 Instagram users were touched by the post on Gary's profile.
"My heart is truly broken," wrote one, while another put "I miss her too Gary."
According to TMZ, Gary is now in the care of Fisher's assistant Corby McCoin, despite initial reports he would be taken care of by her daughter Billie Lourd.
Since his owner passed away, Gary's account has not been quiet though, and Carrie is never far from his thoughts.
Keep doing what you're doing Gary.
Star Wars: The Last Jedi will be released on December 15 in the UK.