Watch competitors battle it out in the World Conker Championships
Conker enthusiasts gathered in Peterborough on Sunday to sling out their differences at the World Conker Championships.
Hundreds of people gathered for the event, which sees horse chestnut warriors fling conkers at each other for charity – and the money raised goes to help the visually impaired.
World Conker Championships organiser St John Burkett, 57, who has been participating for over 20 years, had some advice for conker rookies.
"Don't do a hard downward stroke, because the conker will almost certainly swing down and hit you in the arm!
"You're probably better aiming from the side," he said.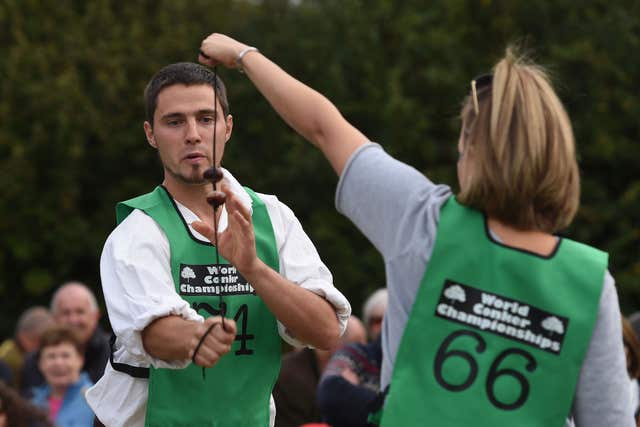 One competitor wore a full fencing uniform, complete with helmet, for protection, while another opted for more casual attire and sported a unicorn onesie.
But there are strict rules to the competition – the organisers provide all conkers and strings.
The contest was nearly scuppered this year when a windy start to conker season meant many fell before they were ripe, but organisers managed to gather enough for a successful competition.