McDonald's has made its first ever vegan burger and it's making waves on the internet
McDonald's has released a meatless burger.
The ingredients? A 100% vegetable based hamburger, consisting of a soybean steak, salad and vegan McFeast dressing. The name? The McVegan of course.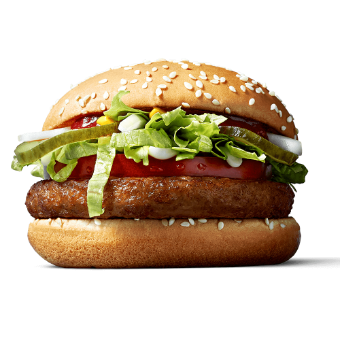 As with every bizarre new fast food creation you see on the internet these days, the McVegan is probably not handily available to you – it's on trial at stores in Tampere, Finland from early October to late November.
However, if it's successful the McVegan could be rolled out further afield – and the Finns appear to be big fans.
Meanwhile, others from outside Finland seem to like the idea too.
For all the positive reviews though, there are of course some naysayers as well.
Although, in fairness, it doesn't appear they've tried the burger.
From the reaction it's getting, don't be surprised to see a meatless burger in a McDonald's near you in the not too distant future.
And hey, if not and you want one desperately, get to Finland. Like as soon as possible.