A new exhibit has turned the Tate Modern's Turbine Hall into a playground
The Tate Modern's famous Turbine Hall has been turned into a playground thanks to a new exhibit – and more of London could soon follow.
The exhibit, aptly named One Two Three Swing! and designed by Danish artists Superflex, features a series of interconnected, three-seater swings.
The 22 swings are all connected to an orange set of piping which connects their movement to that of a single, giant pendulum swinging above visitors' heads – creating a collective motion.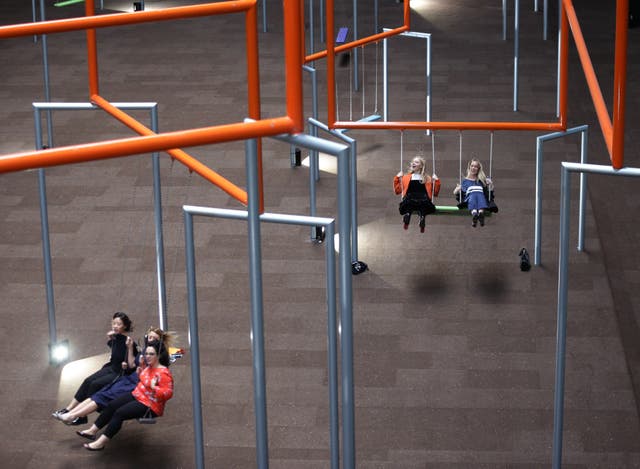 The artists want more of the swings to be built across the UK's capital, with visitors welcome to suggest a connection to the orange line in another area.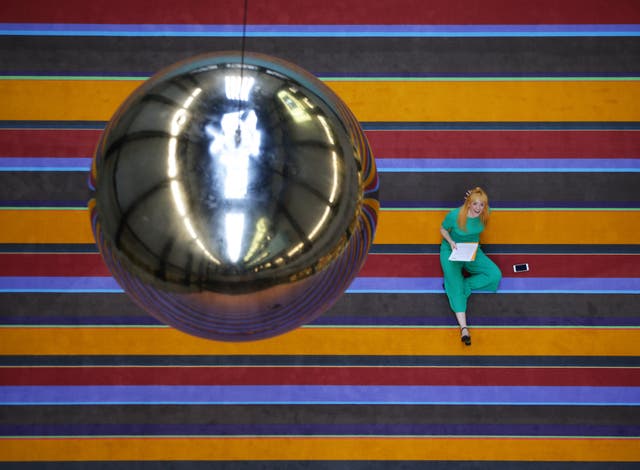 Superflex was founded by Bjørnstjerne Christiansen, Jakob Fenger and Rasmus Nielsen in 1993 and has gained international recognition – becoming best known for their immersive films and interactive installations.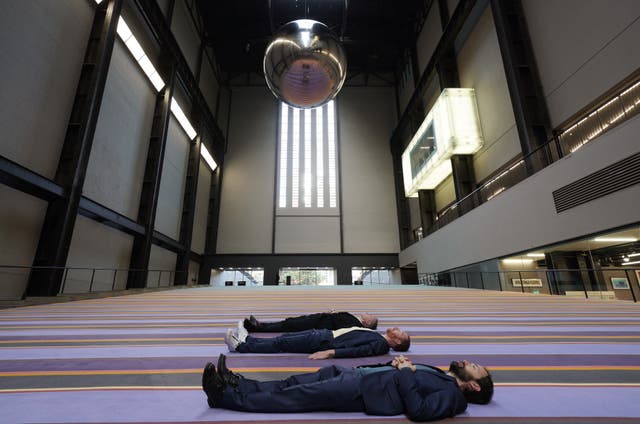 The exhibit is the third of an annual series of site-specific works for the Turbine Hall as part of the Hyundai Commission – a partnership between Tate and Hyundai Motor.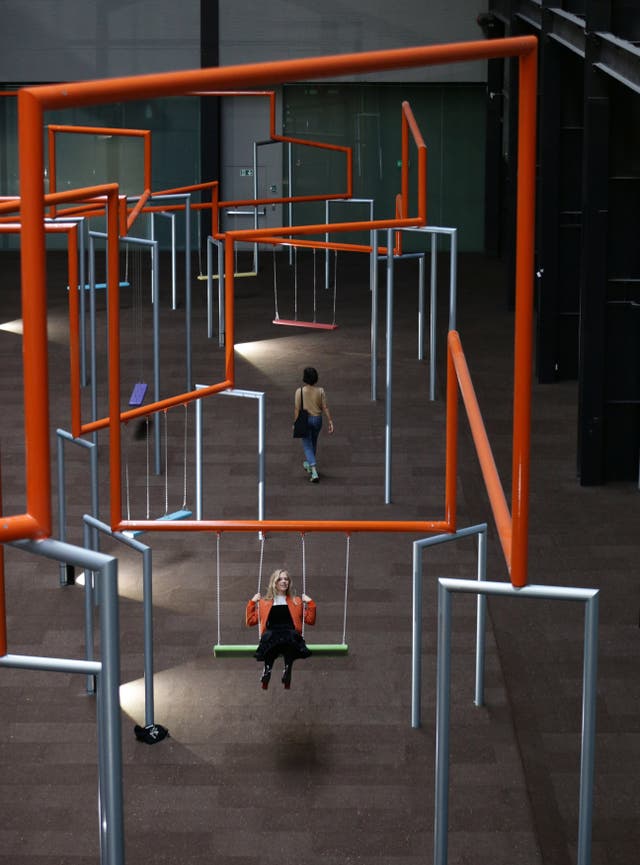 The installation will open to the public from Tuesday and stay until April 2 2018.