The Museum Of London really wants to gets its hands on the fatberg
The Museum Of London is hoping to acquire part of a giant fatberg which is blocking a sewer under the capital.
The museum says the Whitechapel fatberg brings up issues about "waste in cities" something addressed in current exhibition City Now City Future.
Curator Alexander Werner has joined the Thames Water team which is trying to break up the fatberg to collect a cross section for the museum's archive. It's not yet clear how it would be displayed.
Museum director Sharon Ament said that adding the fatberg to its collection "would raise questions about how we live today and also inspire our visitors to consider solutions to the problems of growing metropolises".
"This could be one of the most extraordinary objects in any museum collection in London."
She added: "The discovery of this fatberg highlights one of the many issues London has to deal with as it grows and evolves."
The Whitechapel fatberg is huge. It measures 250 metres long and weighs in at an eye-watering 130 tonnes.
It is expected to take engineers weeks to dislodge the mass made up of oil, fat, nappies and wet wipes clinging together.
They are using high-powered hoses to break up the smelly blob which is the largest ever fatberg seen in London. It weighs the same as 11 double decker buses. It stretches the length of two Wembley football pitches.
Now its legacy could live on in a museum.
Once removed from the sewer underneath Whitechapel Road, Thames Water plans to dispose of the broken down fatberg at a recycling site.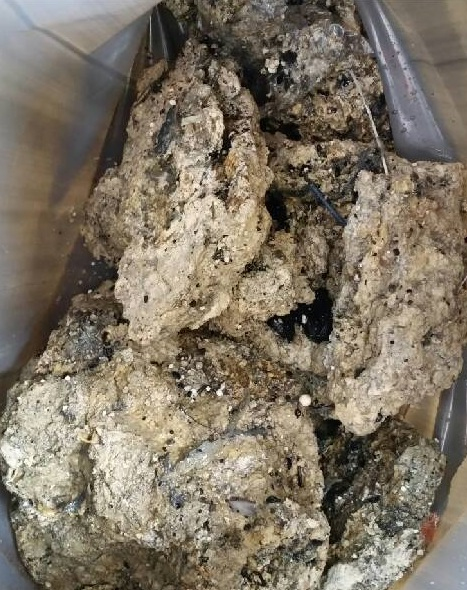 The utility company said it would take time to remove because it had set solid and was "like trying to break up concrete".
Looks like one man's trash really is another man's treasure, though not everyone is convinced.