The Pasco Sheriff's office has had to tell people not to shoot at Hurricane Irma
The Pasco Sheriff's office has felt it necessary to warn people not to shoot weapons at Hurricane Irma, after a Facebook event called 'Shoot at Hurricane Irma' attracted interest from more than 50,000 people.
Irma is "the most powerful Atlantic storm in a decade" according to the BBC – widespread damage is expected in the USA, with other countries and islands such as the British Virgin Islands already having been badly hurt.
A description of the Facebook event read: "YO SO THIS GOOFY LOOKING WINDY HEADA** NAMED IRMA SAID THEY PULLING UP ON US, LETS SHOW IRMA THAT WE SHOOT FIRST".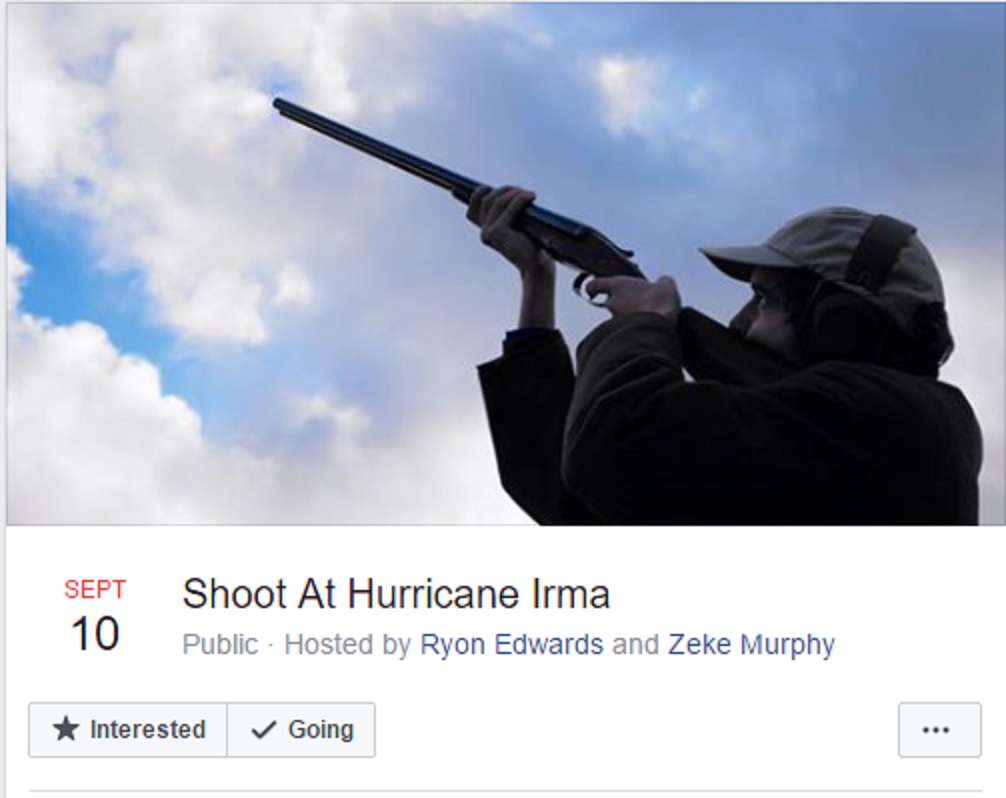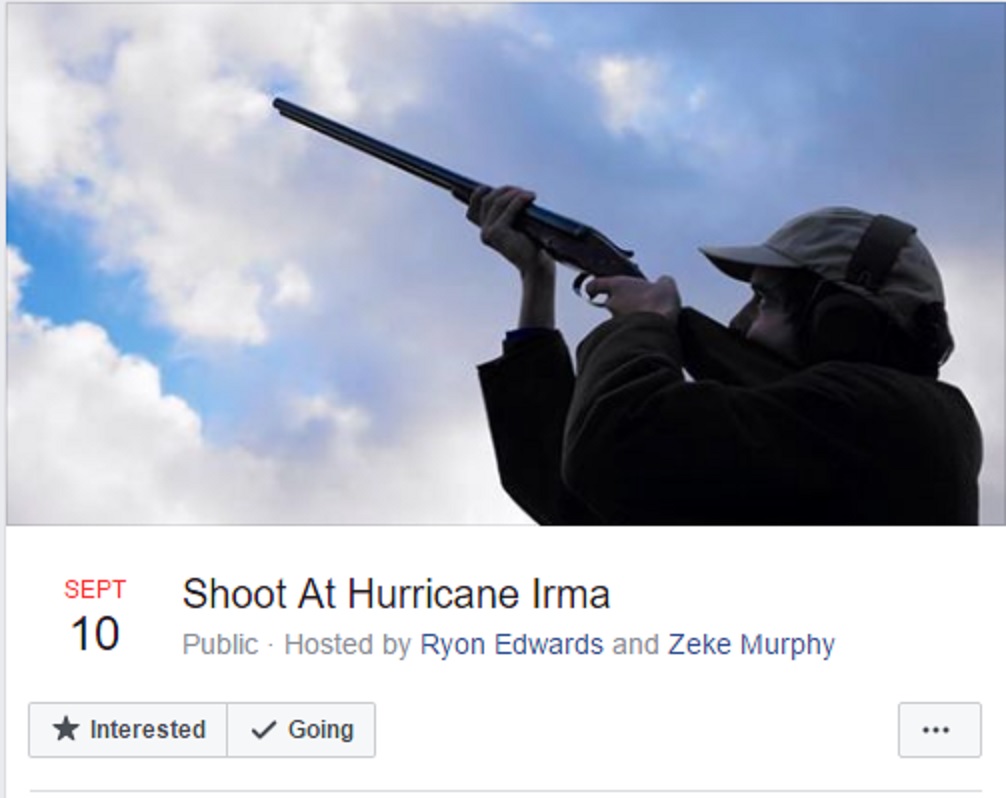 It appears that the event was intended as a joke, with one of the event's hosts posting to the page: "I've learned that about 50% of the world could not understand sarcasm to save their lives".
And while it might have been an attempt at humour, the Pasco Sheriff Twitter page became aware of it, and did feel it necessary to warn people to NOT shoot weapons at Irma.

"To clarify, DO NOT shoot weapons @ #Irma. You won't make it turn around & it will have very dangerous side effects" the tweet said.
Other events have appeared on the internet such as "Sing 'All Star' by Smashmouth So Loud the Soundwaves Turn Irma Away," demonstrating a sense of humour in the face of the storm.