This woman escaped in a police car despite being handcuffed in the back seat to begin with
A woman in the USA led officers on a 100 mph chase in the very police car she had been put in.
Toscha Sponsler, 33, had been handcuffed by Lufkin Police Department and was subsequently put in the back seat of a patrol unit.
But while police officers went through a bag of stolen goods, Sponsler had other ideas.
Lufkin Police Department wrote on its Facebook page: "Toscha Sponsler, 33, of Pollok, stole a patrol unit Saturday following a call of a possible shoplifter at Ulta.
"After officers ran her down on foot, Sponsler was cuffed behind her back and seat belted into a patrol unit.
"As officers went through her bags of stolen goods, Sponsler removed her seat belt, slipped her cuffs and climbed through a window partition to the driver's seat."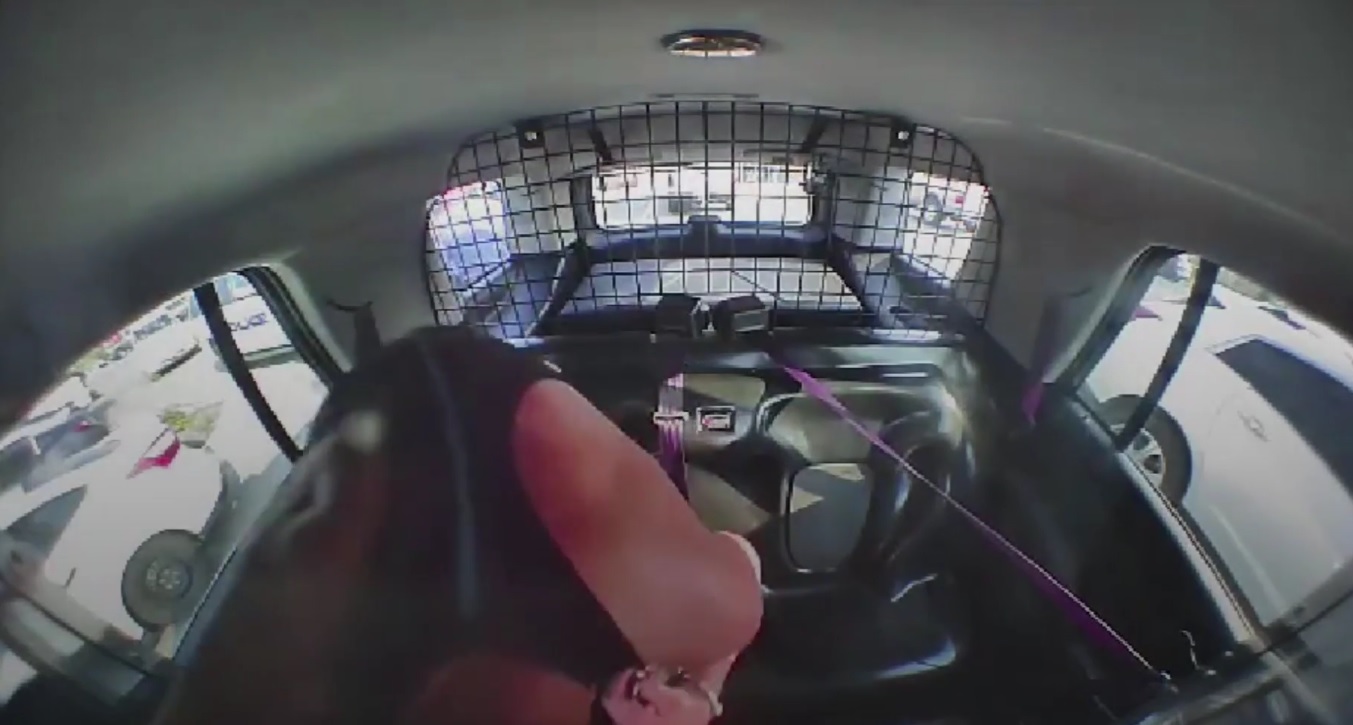 The Lufkin Police Department Facebook post continued: "She then led officers on a 23-minute, 100 mph chase that began at Ulta and ended in Zavalla after a DPS Trooper used a PIT maneuver to make her lose control of the vehicle.
"Sponsler nearly went head on with two Lufkin officers and a Huntington constable during the pursuit. Throughout the chase, officers could see her reaching for the officer's shotgun which was mechanically locked to the vehicle.
"She waived medical treatment at the scene and was taken to the Angelina County Jail where she remains on a collective $18,000 bond."
And what is Sponsler charged with after the incident?
"Sponsler is charged with escape causing serious bodily injury/threat of a deadly weapon, aggravated assault against a public servant, possession of a controlled substance, evading arrest with a vehicle with a previous conviction and unauthorized use of a vehicle," the police Facebook post read.