A team of zookeepers posed as the animals they look after and it's genius
Employees at Minnesota Zoo battled it out to see who could resemble the animals in their care best in a hilarious photo competition.
The public was asked to vote on the zoo's Facebook page for their favourite picture as part of National Zookeeper Week, and were told the employees with the most 'likes' would win a free lunch.
Well, if anyone should be able to impersonate an animal well, it's a zookeeper – and there were some committed impressions of everything from seals, to sloths, to snakes for the public to choose from as the winner.
Here's Kristi bravely impersonating a hungry wild boar (that can't have been an enjoyable position…)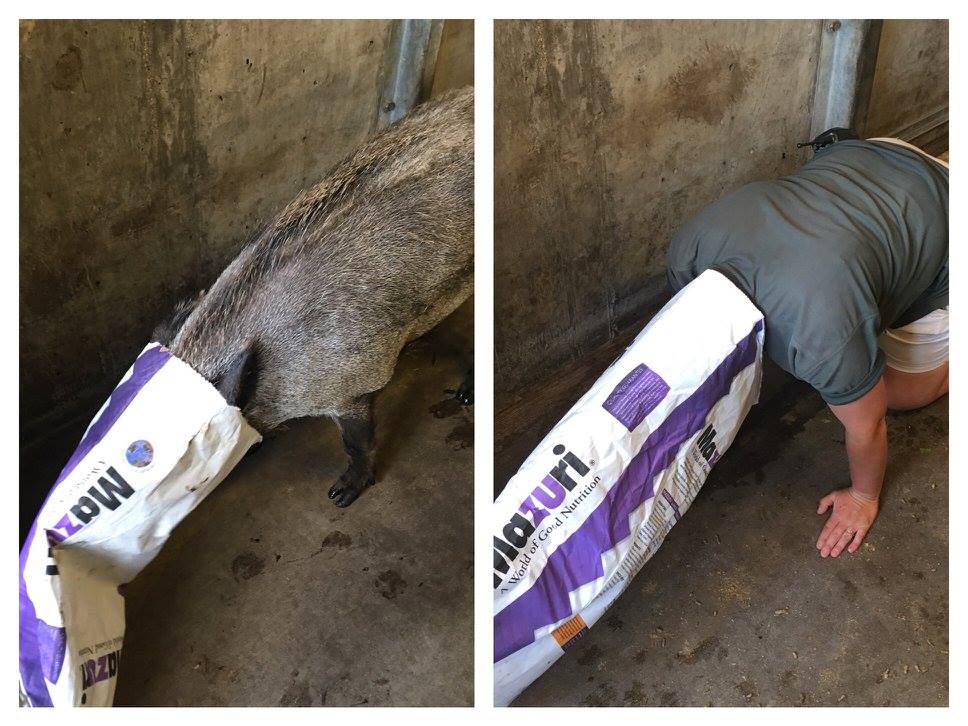 Or would zookeeper Michaela chewing away like Koa, the Hawaiian monk seal, have got your vote?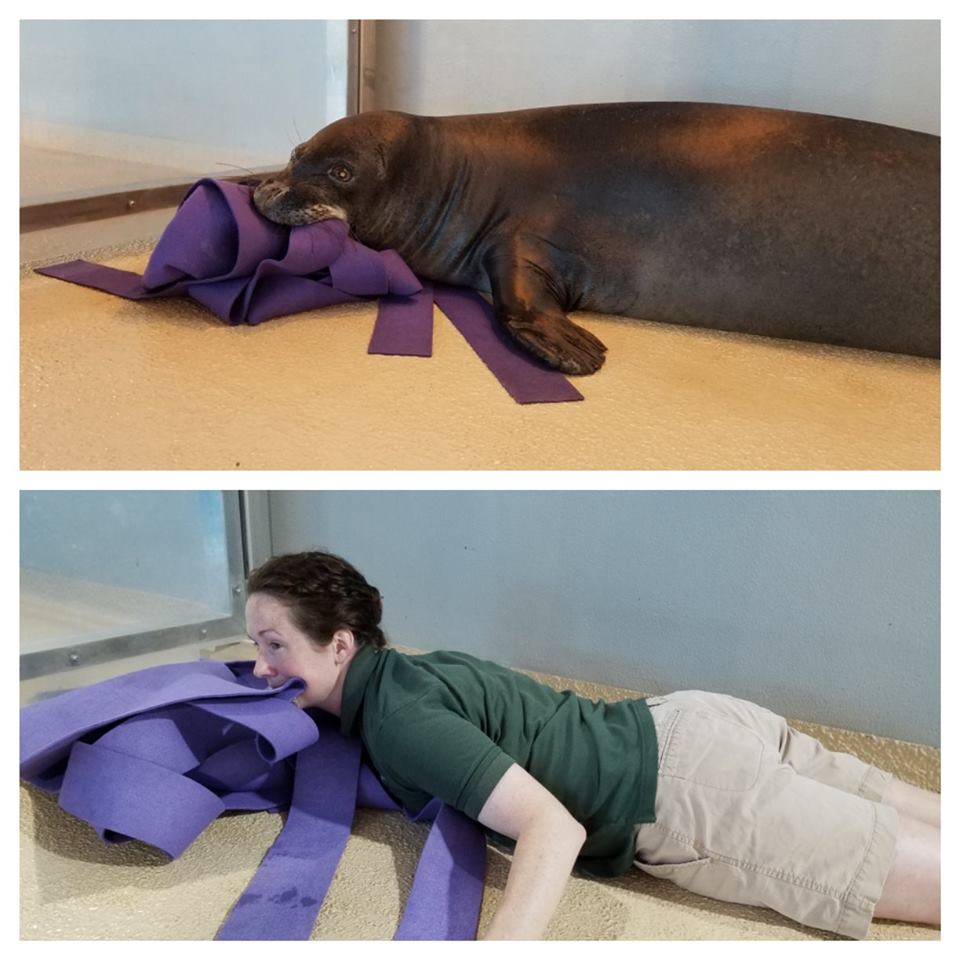 Many of the roleplays involved some sort of eating, actually.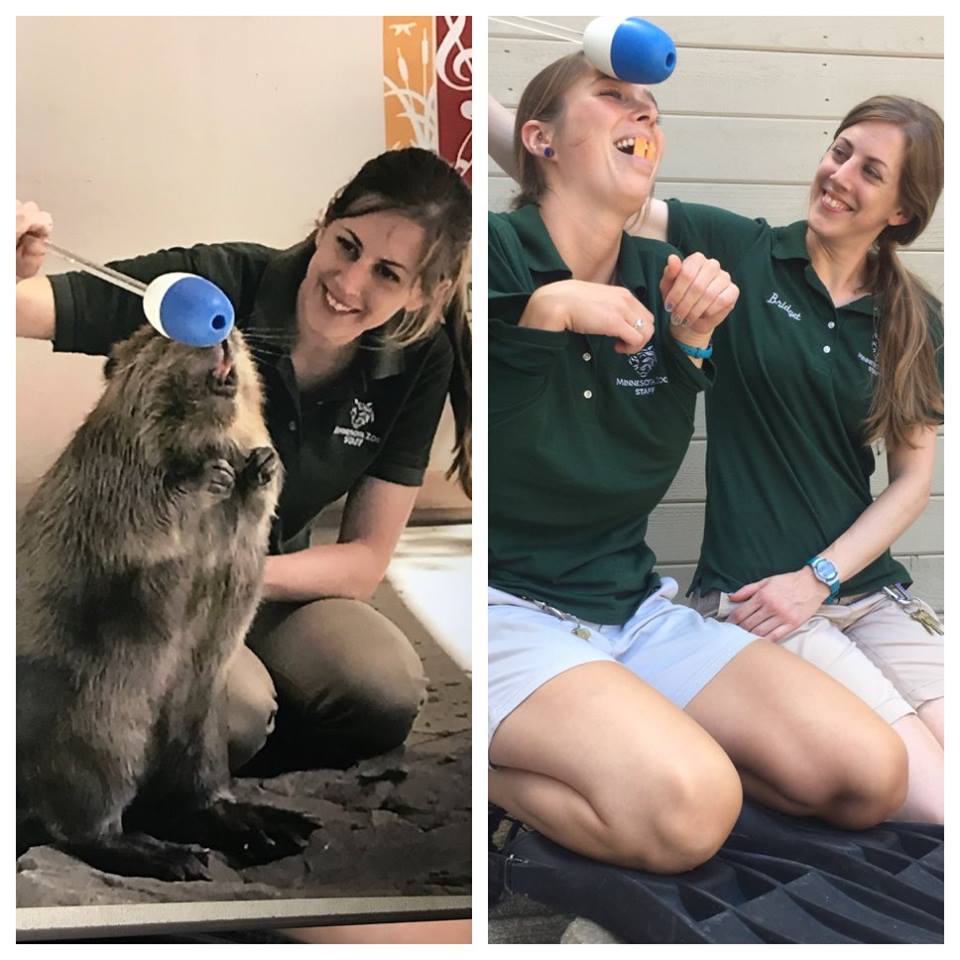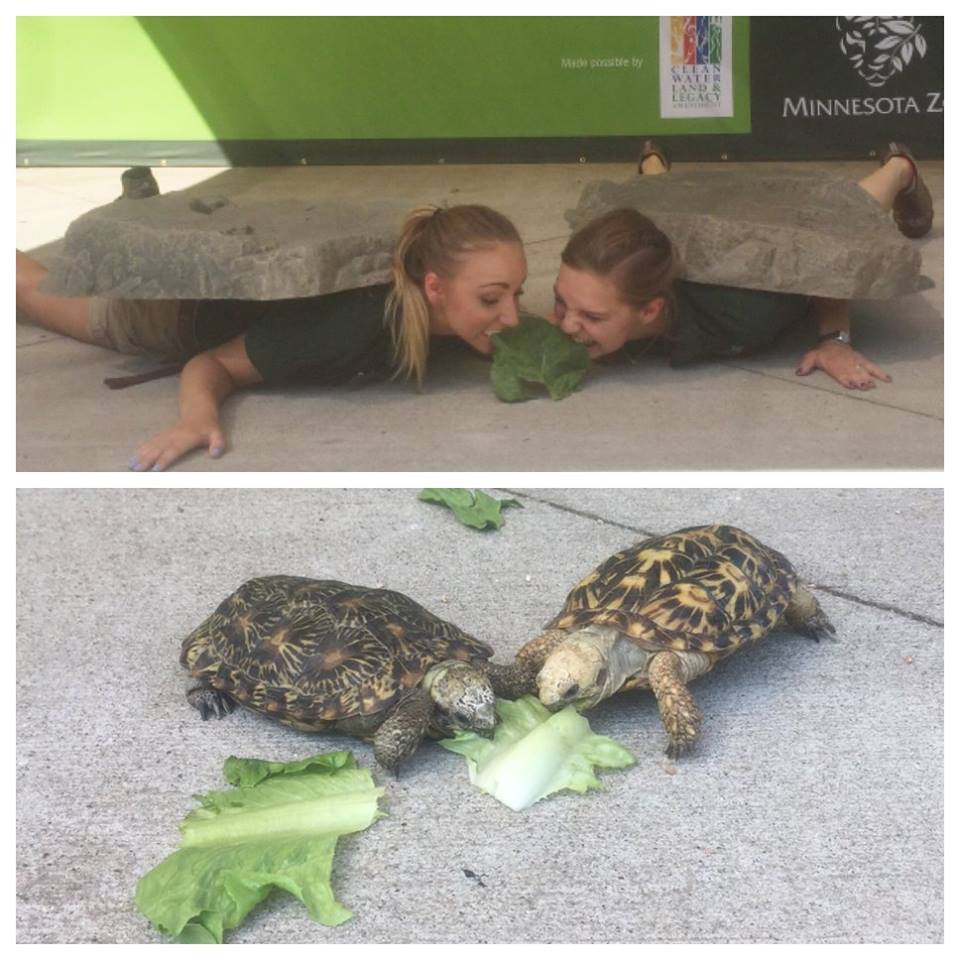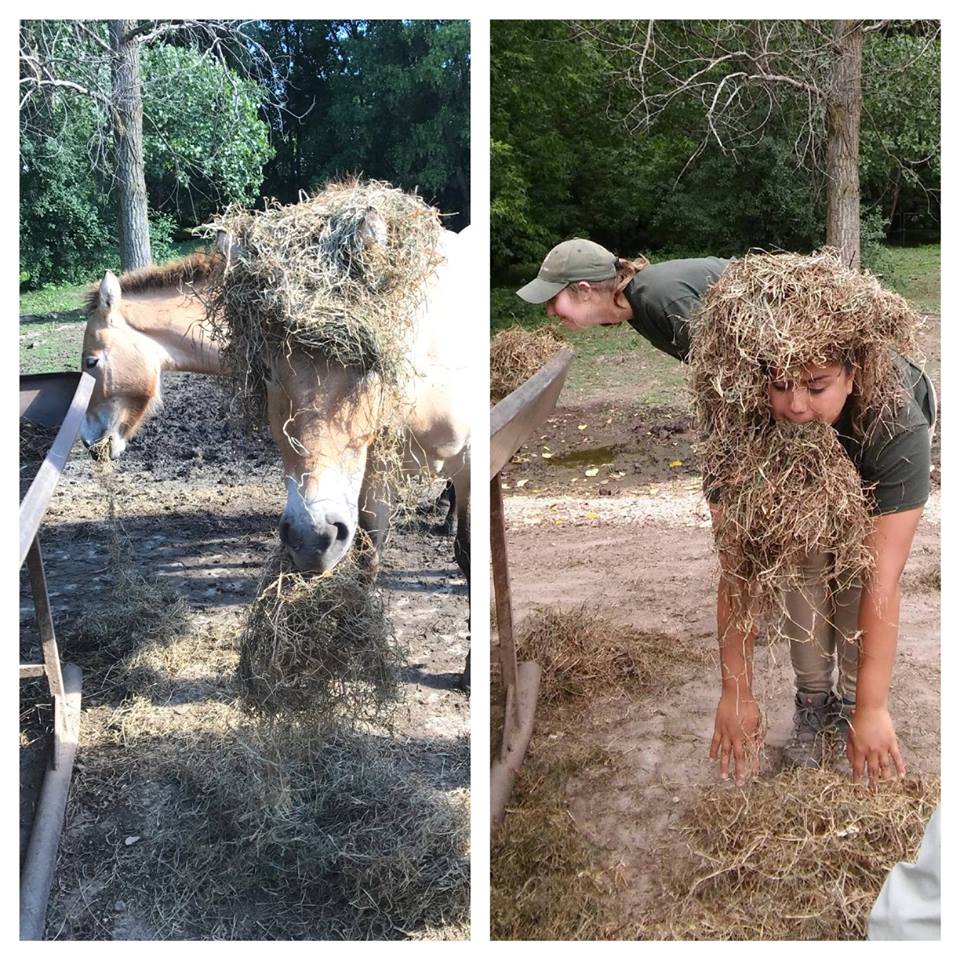 Zookeepers Cathy and Kelli used each other as props to play the part of snow monkeys (#colleaguegoals).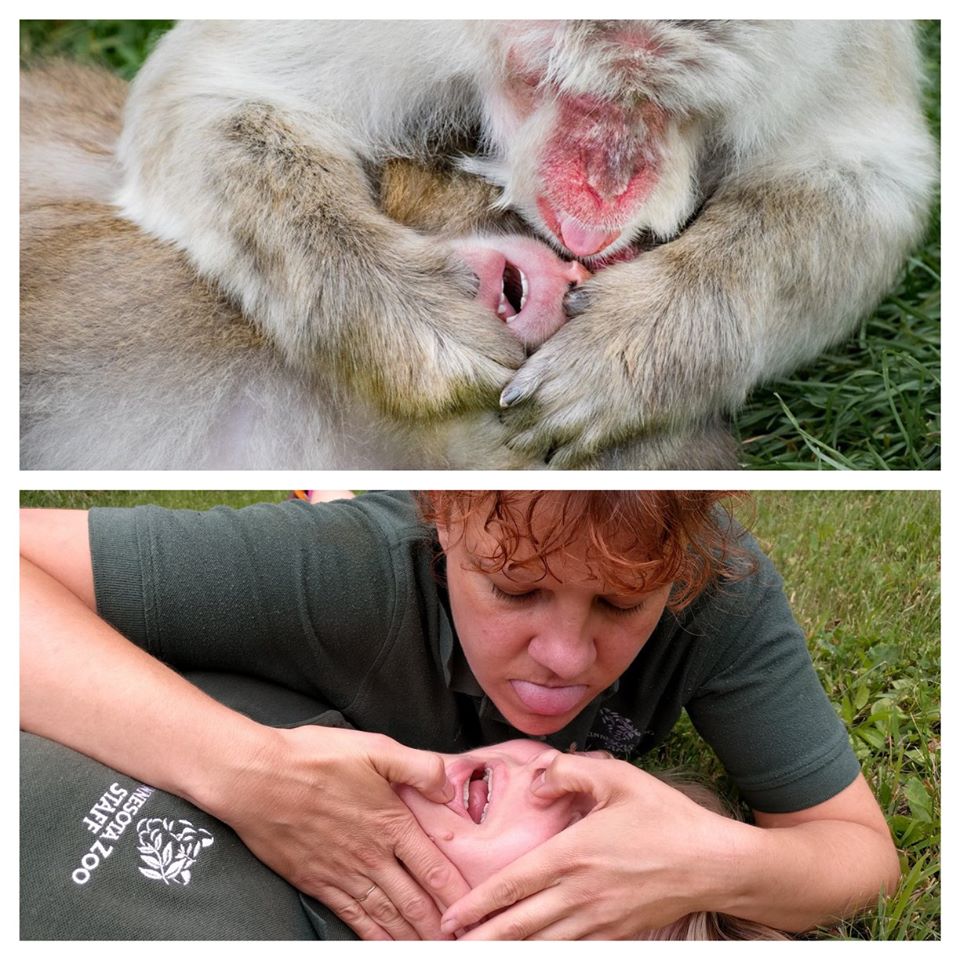 Some of the zookeepers arguably had it a little bit easier, with their picture involving a horizontal pose (and some committed facial expressions).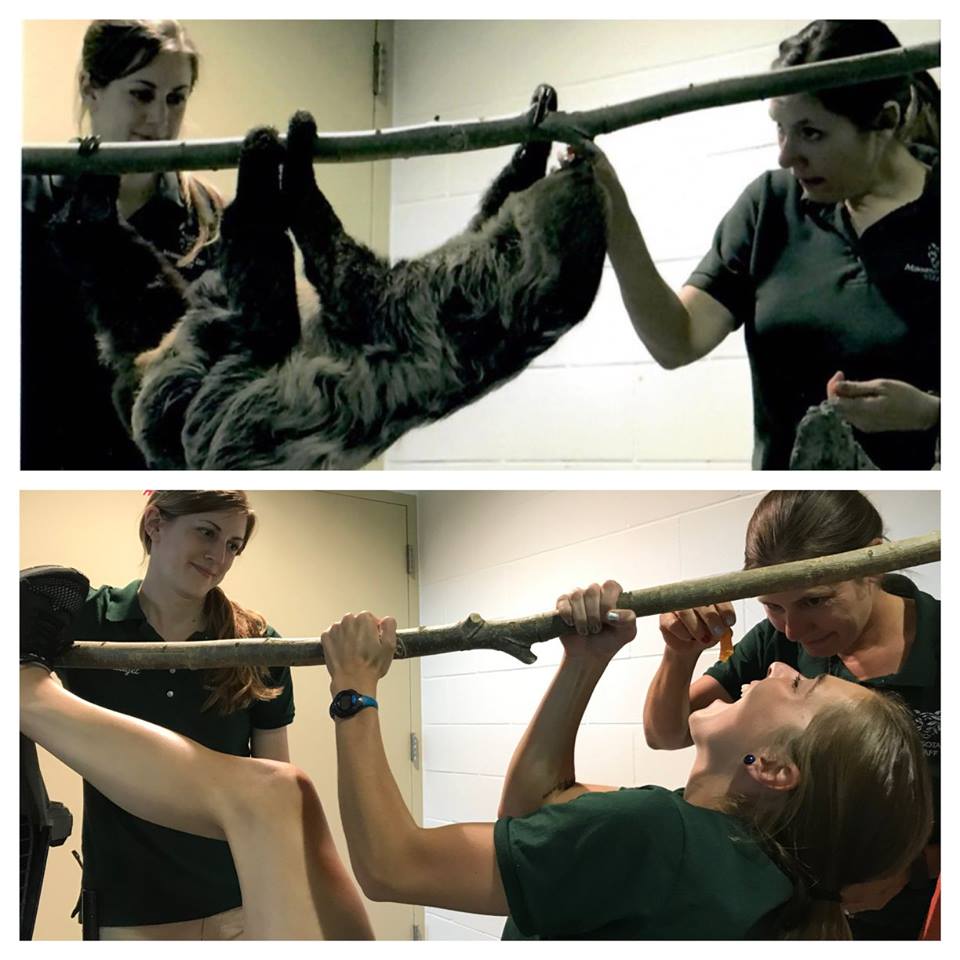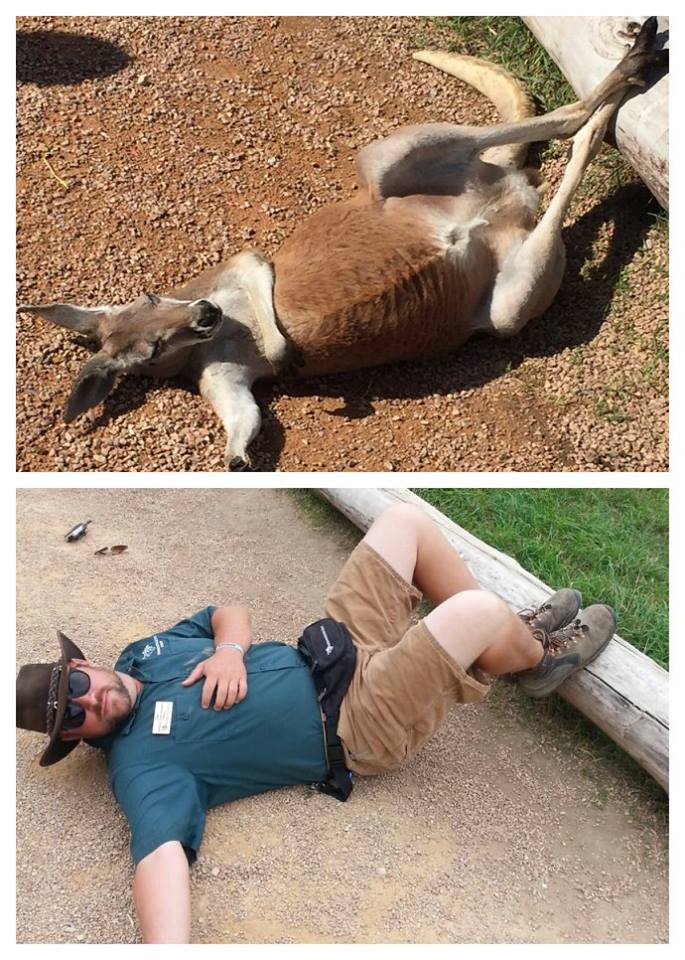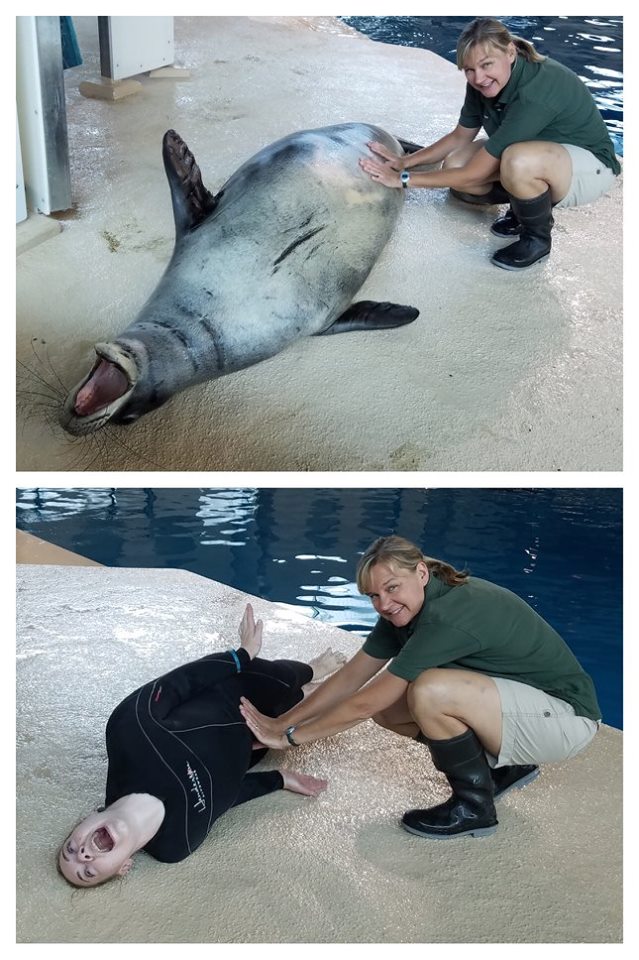 One picture went all out and featured both a land and sea animal…


But the winning photo? It involved a bit of an optical illusion – and some clever staging.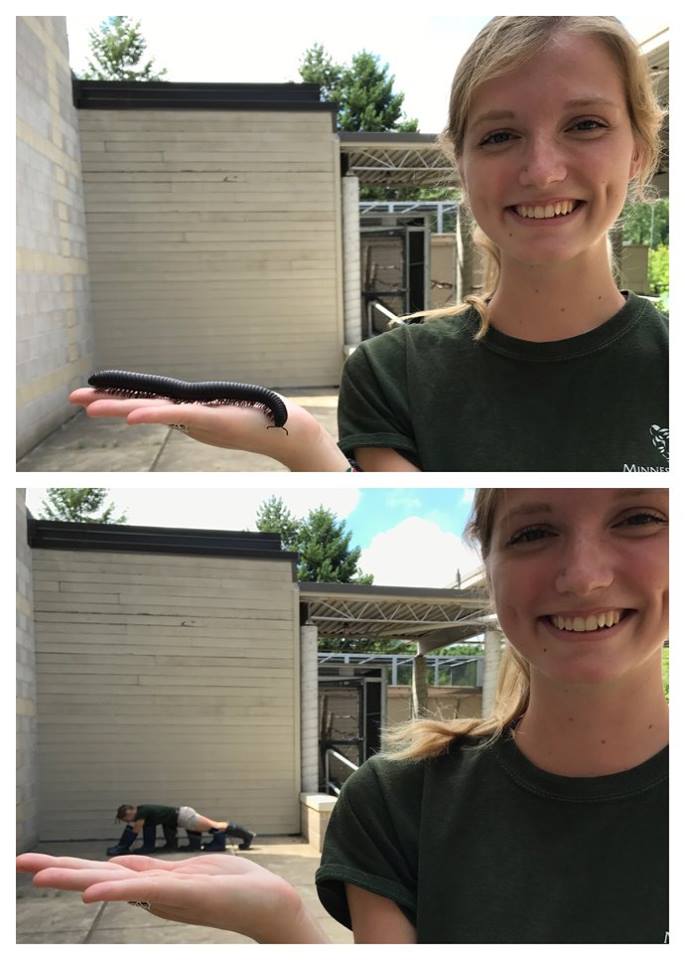 The zoo wrote in a Facebook post: "Congratulations to Zookeepers Maggie, and Anna from Close Encounters on having the most "Liked" Keepers as Animals picture during National Zookeeper Week!
"Thanks to all our amazing Zookeepers for their hard work and the incredible care they give all of the animals here at the Minnesota Zoo."
Well done all indeed – there were some seriously dedicated poses in that photo album.