This is how to remove a snake from your office like an absolute pro
Journalists in Australia's Northern Territory had a scarier Monday morning than usual when they found a snake curled up in a computer editing suite.
Kate Limon, a director at Darwin's 9 News channel, said she and her colleagues had little idea how the serpent got into the office before a cameraman raised the alarm.
"We all freaked out a little bit, and then we went in to have a look and it was all curled up beside the computer monitor," she said.
After dismissing her original suggestion that the best option was to immediately burn down the office, Kate and her team quickly sought help from other staff in the building.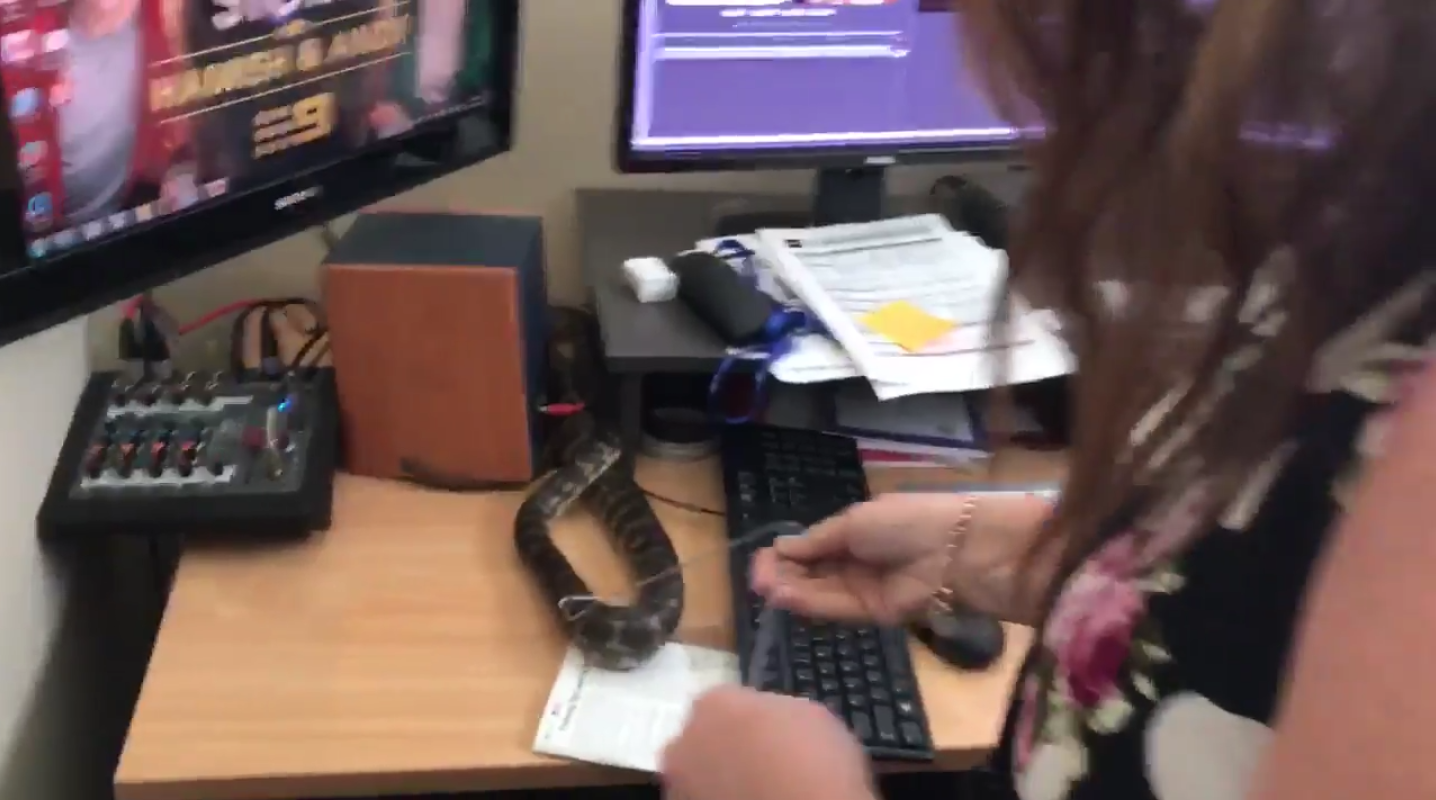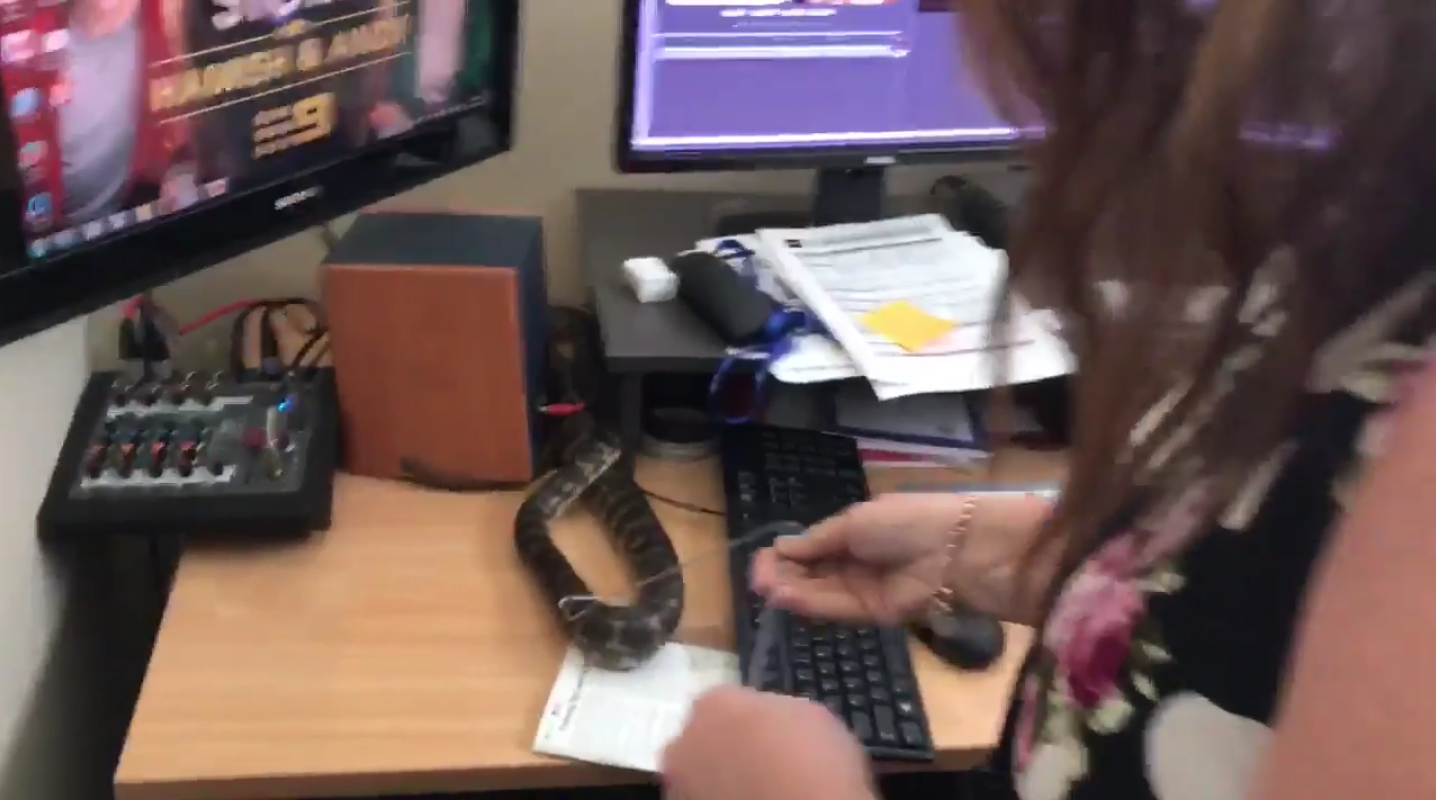 She said: "Being the Northern Territory, there is someone in the office who knows how to deal with snakes.
"So Alexia, our programme manager, came up with one of our sales executives and she said 'Right, I need a coat hanger and a bag!' and then she did a MacGyver-style thing with the coat hanger and untwisted it and it just went in there.
"It put up a bit of a fight getting into the bag, but we eventually got it in."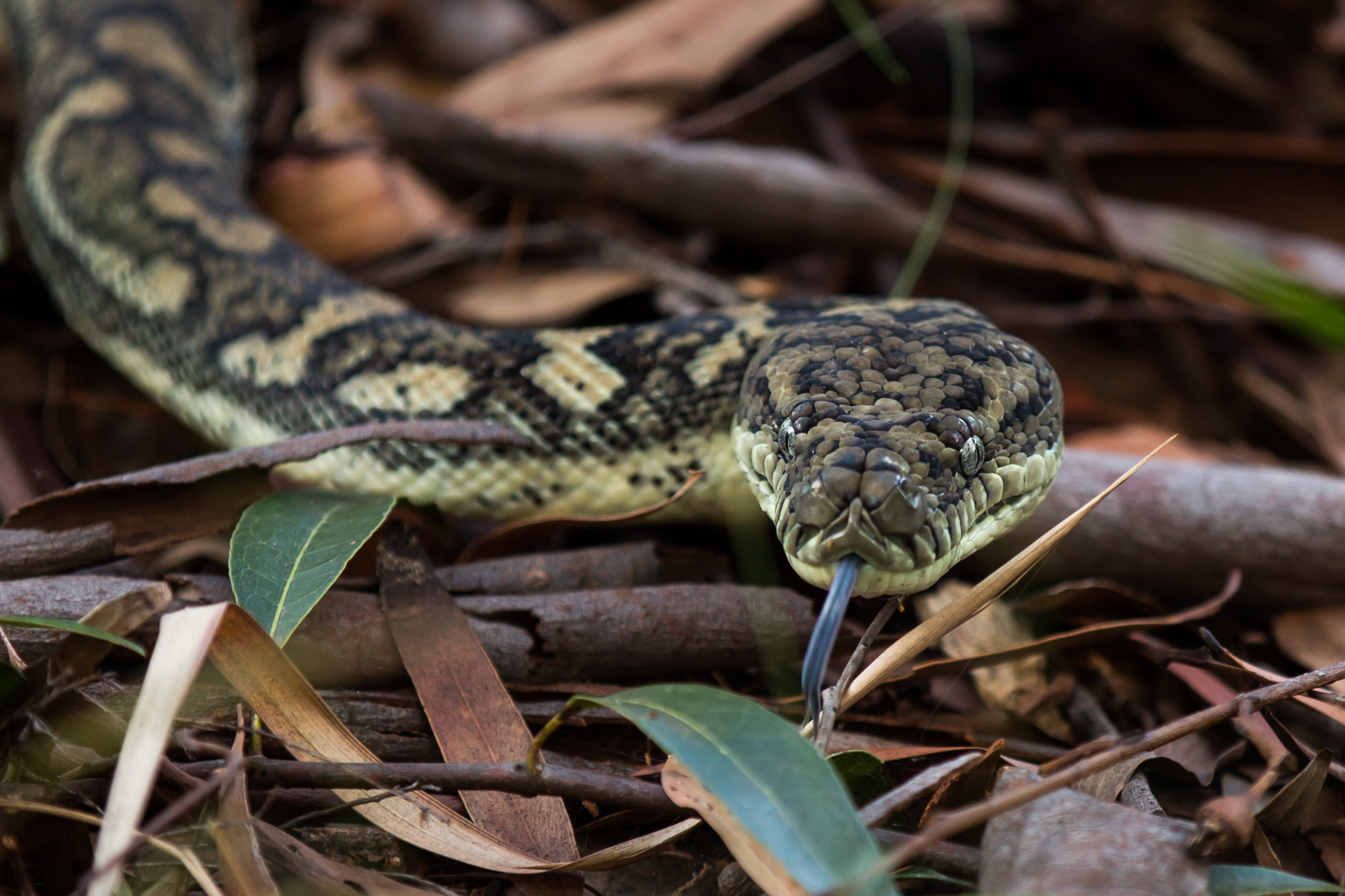 Kate said Alexia quickly recognised the intruder was most likely a harmless carpet python, and said she would have called in a professional if she had believed it to be dangerous.
The team released the unwelcome guest into an area of bush away from the main office building, although not quite far away enough for Kate's liking.
The 9 News team may want to double check their desks when they return to work on Tuesday morning.