Here's what we know so far about the flash floods in Cornwall
Flash flooding has hit the coastal village of Coverack in Cornwall.
Here's what we know so far.
Was anyone injured?
A spokeswoman for the Maritime and Coastguard agency said two people had been rescued from a house, by helicopter. They were not injured.
Several more were also rescued from houses, a council spokesman said.
Cornwall Fire and Rescue have urged people to stay away from the area.
What was the cause?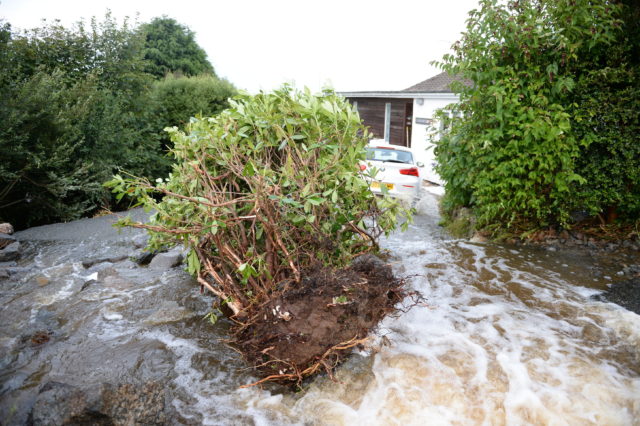 Forecasters said heavy rainfall and thunderstorms in Cornwall and Devon led to the extreme conditions.
Witness Karla Wainwright, who works in Coverack's Paris Hotel, told the BBC: "It literally just came over like a massive mist."
Wright said the weather worsened at about 3pm on Tuesday, and that hailstones the size of 50p coins had smashed some glass on the building.
How bad is the damage?
Some 50 properties were damaged and further witness accounts tell of damage to roads, as well as one person who lost their shed to the water.
A Coverack business owner, who wished to remain anonymous, said: "Our neighbours across the road from us, their shed disappeared down the river. Our neighbours, just up the road from us, their oil tank disappeared down the river.
"But luckily nobody (was) hurt, anyway. I think the biggest sufferer is the main road into Coverack. I don't think that is passable at the moment."
What happens next?
Truro County Hall opened an emergency centre on Tuesday, while a hotel in the area has offered accommodation for those unable to access their homes.
A meeting will be held for affected residents on Wednesday.