This plucky raccoon crept into a car so she could safely give birth
A pregnant raccoon climbed into a car while it was being serviced in order to give birth on the back seat.
Wildlife Inc. Education & Rehabilitation Center, in Bradenton Beach, Florida, shared photos of the moment they rescued the quick-thinking animal and her two newborns.
They discovered she had tumbled into the back seat of the parked convertible after climbing through a plastic window cover.
An employee at the volunteer-run wildlife organisation called Devon described finding the raccoon, saying: "I captured the mother, then 2 caring employees and I searched the entire car for her babies.
"Once they were both accounted for, I relocated them to some woods where she can continue to raise them."
The Sarasota Herald-Tribune reiterated that it wasn't the easiest task locating the kits – that's what baby raccoons are called, FYI – revealing that one of them was hidden in the boot of the car.
It's not surprising they were hard to spot – just look how tiny the kits are…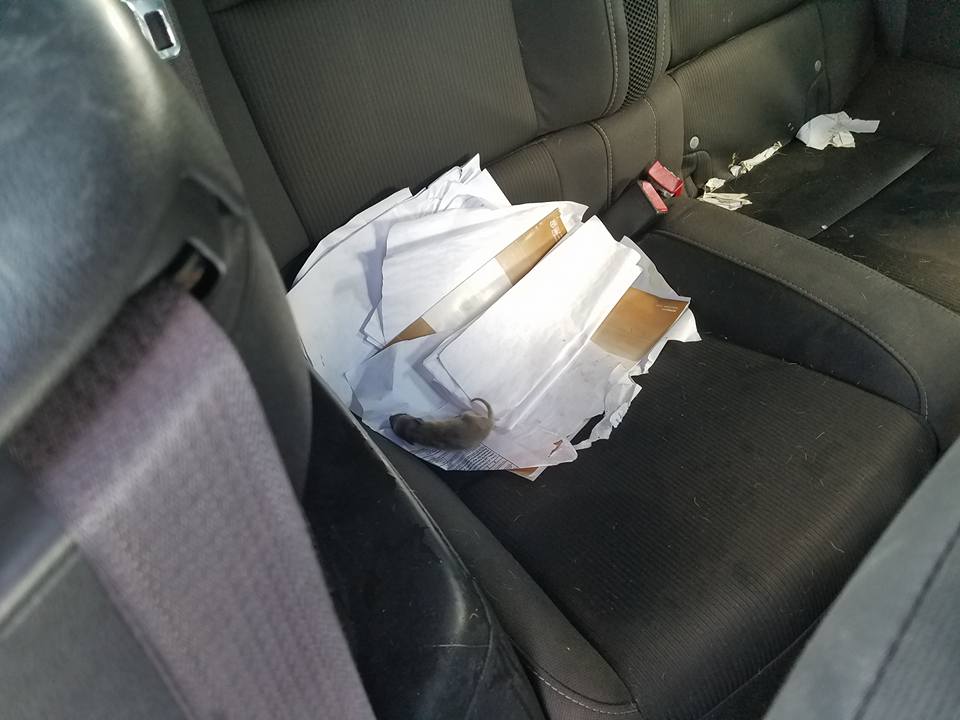 If the wildlife organisation hadn't been there to help, the owner of the car could so easily have just discovered the baby racoon curled up in the boot once home from the autoshop. What a surprise that would have been.
While the mother racoon may not have picked the most private place to give birth, it's just a relief she and her little family are healthy and now safely back home in the woods.