Snortable chocolate has arrived in the US and it's making some people really uneasy
A chocolate powder designed to be snorted to give people a rush is attracting controversy.
Coco Loko, from the Florida firm Legal Lean, is an infused raw cacao snuff which looks a little bit like hot chocolate mixture.
Advertising explains that the raw cacao will give users a "steady rush of euphoric energy and motivation that is great for party goers to dance the night away without a crash". In addition, it will give consumers "a sense of calm focus and reduce the chatter and worry in your brain so you are able to accomplish many tasks at once and maximise your time and focus".
Users will also get a serotonin rush which will "produce an elevated mood and a state or euphoria similar to the feeling of ecstasy. This is the feeling that will make the music sound better."
Coco Loko is cacao cut with B vitamins and ginkgo biloba plus guarana and taurine the stimulants used in many energy drinks.
Nick Anderson, 29, the founder of Legal Lean, invested $10,000 creating Coco Loko after trying a snortable chocolate from Europe, he told the Denver Post.
The effects, which last between 30 and 60 minutes, are "almost like an energy-drink feeling, like you're euphoric but also motivated to get things done," he said.
As well as US outlets such as smoke houses and head shops, the product is listed on Amazon.com for $24.99 (about £20), but as of July 13 was listed as unavailable. Amazon does not ship Coco Loko to the UK.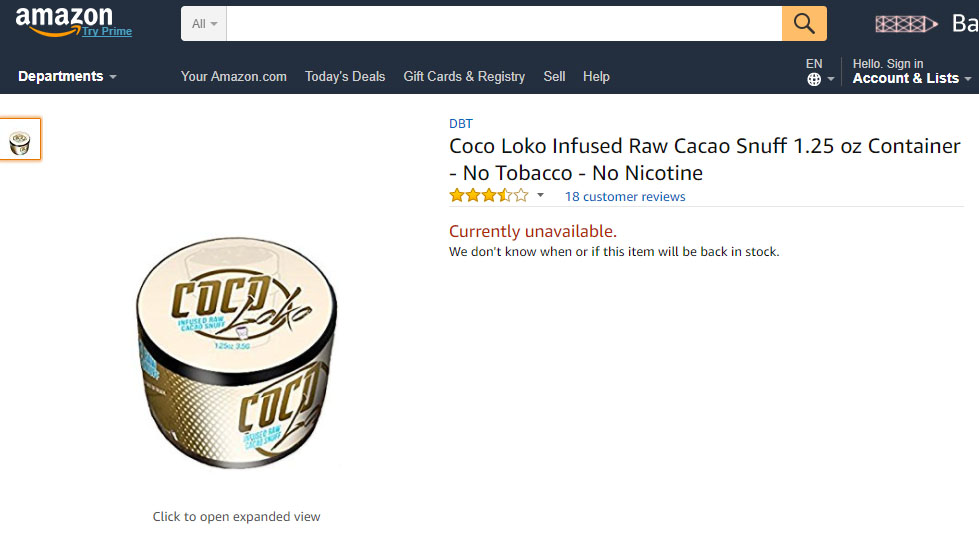 It is described as: "Delicious cacao flavor! Raw Cacao Snuff, Organic Chocolate, Endorphin Rush, Serotonin Rush, Euphoric Energy, No Tobacco, No Nicotine."
But critics are unsure of Coco Loko. For starters, they worry that snorting chocolate could see Coco Loko used as a stepping stone product to illegal drugs.
US Senator Chuck Schumer is so concerned, he has asked the Food and Drug Administration (FDA) to investigate the use of caffeine in inhalable food products.
"It is crystal clear that the FDA needs to wake up and launch a formal investigation into so-called Coco Loko before too many of our young people are damaged by it," Schumer said in a statement, Quartz reported. "This product is like cocaine on training wheels."
The top customer reviews on Amazon all seem to be poking fun at the product.
One verified purchaser appreciated the comedy value alongside the buzz, writing in a four-star review: "Picking up this stuff with the tip of a plastic knife & snorting it & saying out loud to my empty house, "Wow what a rush!" is just good comedy to me… And all that makes it worth the price."
Another, who gave Coco Loko five stars, offered up a "serious review" because they couldn't tell if other reviewers were genuine.
"You get 3.5 grams of the stuff for $25, and it doesn't take much to give you the "euphoric" effects. Everyone's physiology is different, but that was my experience. It's not an illegal narcotic, if you're looking for that effect from cacao you're going to be disappointed (as some other reviewers were). But, it's pretty damn good for what it is.
"I've seen some reviews online where people complain about the pain, and I'll just say this, if you've ever snorted ANYTHING before, and chances are you have or you wouldn't be looking at this product, You will have no problem with this. You barely feel it, it really does smell like cocoa powder, and there is virtually no taste to it."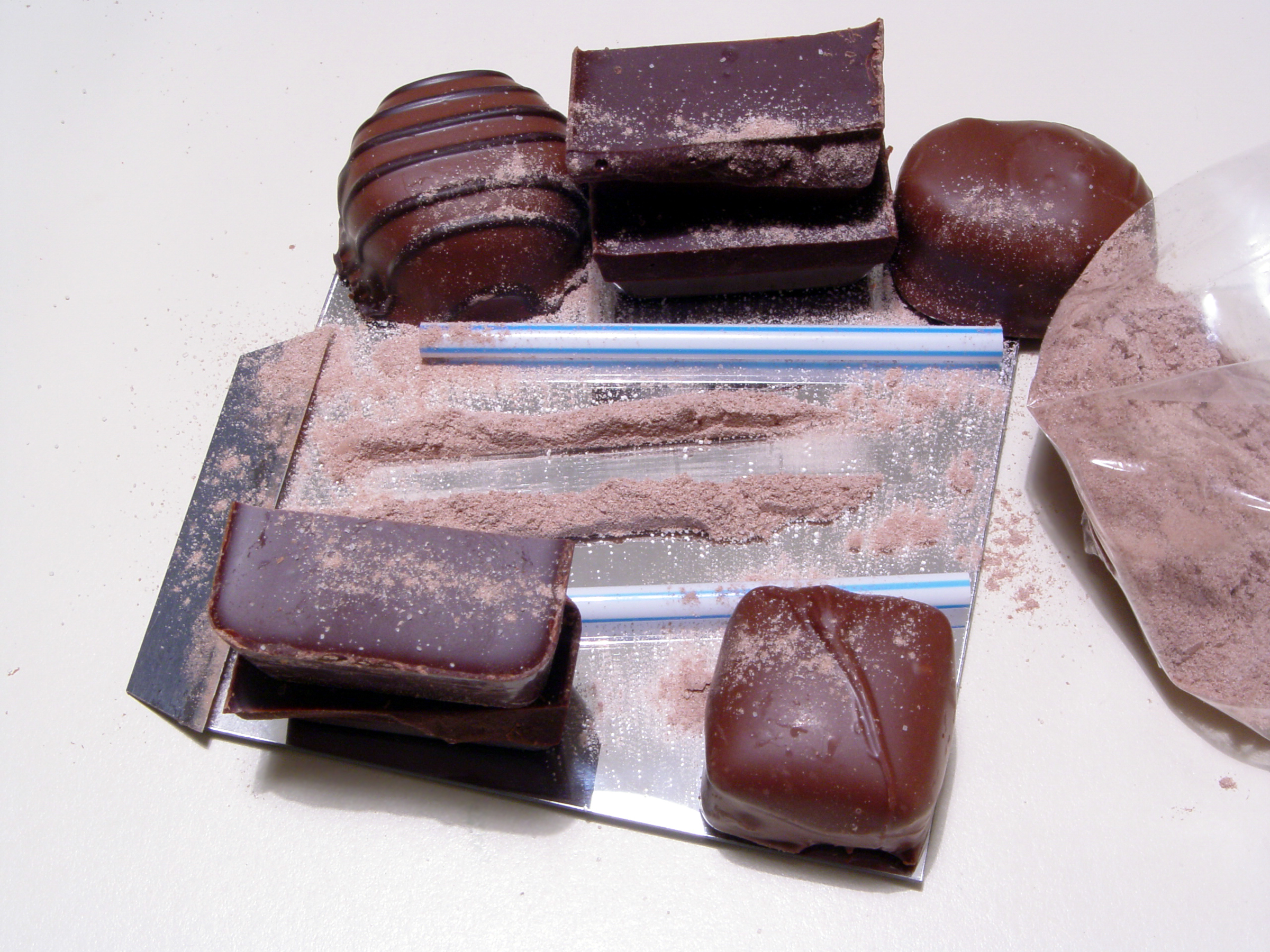 Another reviewer gave it five stars just because of Schumer's call for it to be FDA regulated.
But others were wary, warning shoppers not to buy the product.
One, a nurse, wrote: "I know this is a terrible idea! Your sinus and lungs are NOT part of the digestive system. You are asking for pneumonia and sinus infections."
Dr Ryan Stanton, spokesman for the American College of Emergency Physicians, told CNN: "There's no reason to snort chocolate. You can eat chocolate. We know there's health benefits to dark chocolate, but that's eating it. There's no reason to think you need to snort these different things to make it better."