KFC has released a merchandise range and it's seriously awesome
KFC is branching out from delicious chicken with a brand new range of merchandise.
Strangely for a fast food merchandise range, you may actually be proud to own some of these things.
From throw pillows to T-shirts to pin badges featuring his craggy face and signature glasses, there's a huge selection for fans of the Colonel.

If you'd rather not see his benevolent face staring at you all the time, there's plenty of other wonderful things to purchase.
An awesome 80s-style sweatshirt which reads 'Fried Chicken USA', socks, and a necklace which says 'finger lickin' good' are available, with many more items related to your favourite chicken shop.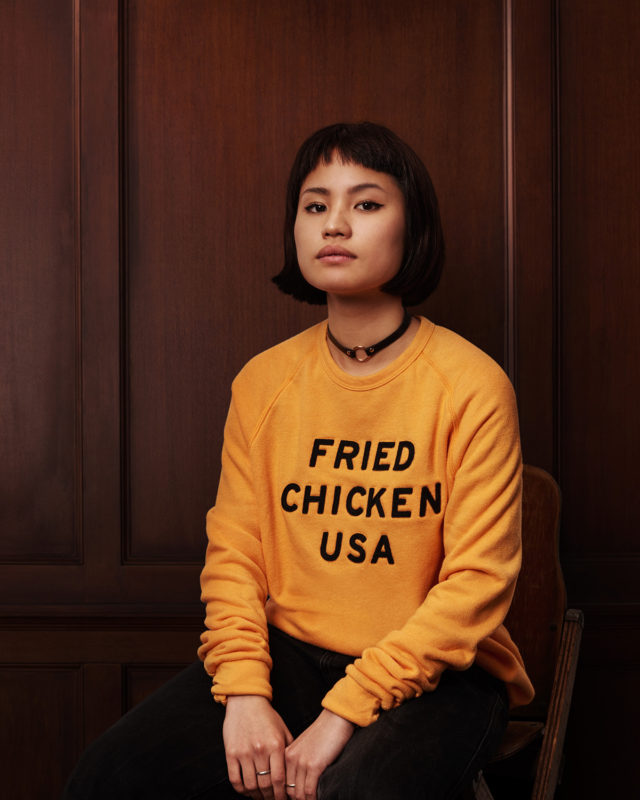 For the big spenders, there's even a zinger burger made entirely from meteorite. Seriously, it's FROM SPACE.
The sculpture is a mere $20,000 (£15,461) so snap it up before this one-of-a-kind ornament is taken by another chicken fan.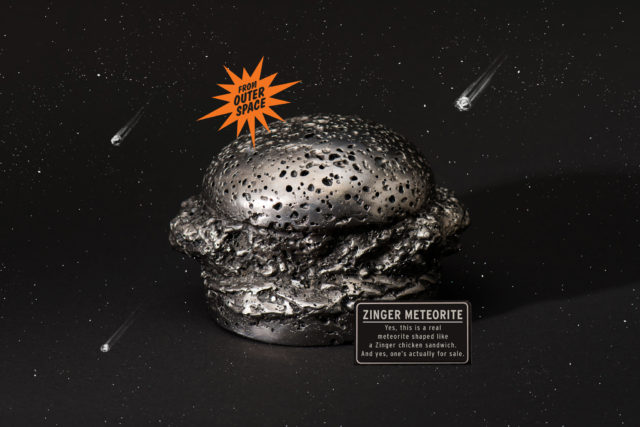 "KFC and Colonel Sanders have been American pop culture icons for more than 70 years," said Steve Kelly, KFC US director of media. "Our fans were craving a way to embrace the fried chicken lifestyle, and KFC Ltd. gives them the opportunity to let their colonel flag fly."
Apparently, the company are planning collaborations with other "notable apparel and lifestyle brands", so watch out for that.
KFC has seriously raised the bar with this collection. Your move, McDonalds.