This Harry Potter fan got halfway through the fifth book before realising he was reading fan fiction
Screen grabs of a text conversation have to be pretty special to go viral online, but this conversation between Shelley Zhang and Chris Chappell about Harry Potter is something truly exceptional.
Chappell had never read the books about JK Rowling's Wizarding World, so 20 years since its release he decided he should catch up on some pop culture. All seemed to be going well, until the budding new Potter-fan reached Harry's fifth year at Hogwarts.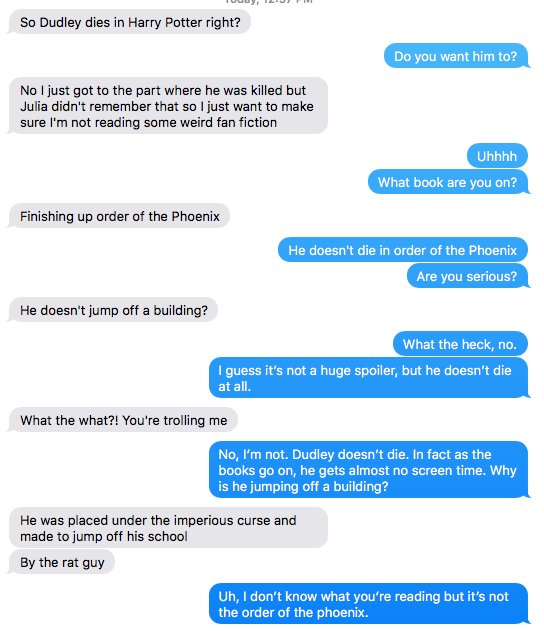 After reading the first four of Rowling's Harry Potter books without a hitch, Chappell had accidentally stumbled across a fan-made version of the fifth instalment.
The alternate version Chappell had mistakenly discovered, entitled Harry Potter And The Psychic Serpent, has a number of features divergent from the originals – including Dudley Dursley's untimely death, Harry owning a pet snake and some raunchy scenes between the hero and Hermione Granger.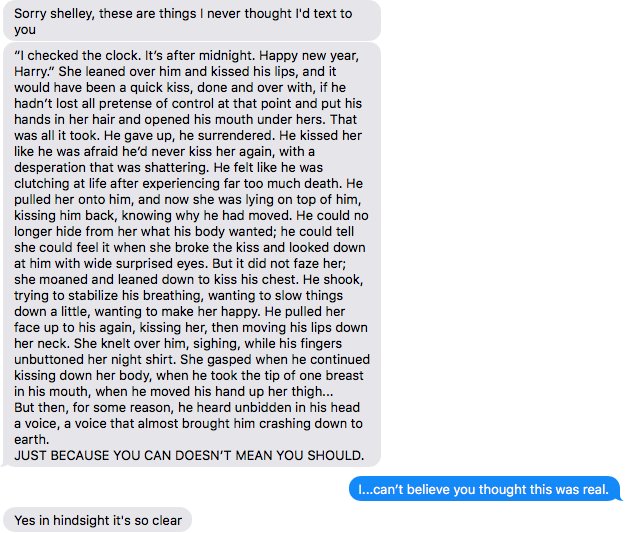 "When I was first talking to Chris, I was laughing so hard, I was crying," Zhang, who received the messages at work, told the Press Association. "I must have looked like I was going through some huge emotional event, sitting at my desk, shaking and wiping away tears."
Zhang said Chappell does plan to read the real version of the book, but also wants to finish the fan-fiction as he was "more and more impressed" by its more than 500 pages of detailed alternate plot – a plot written by fan-writer BL Purdom.
"This is definitely not the first time this has happened," Purdom said of Zhang's tweet. "But I wasn't aware it was still happening after all this time!"
Purdom wrote the book way back in 2001, two years before Rowling released the official fifth book in the Harry Potter series. Her novel even included a cover made by one of Purdom's readers depicting Harry transformed into a "Golden Griffin" or "winged lion".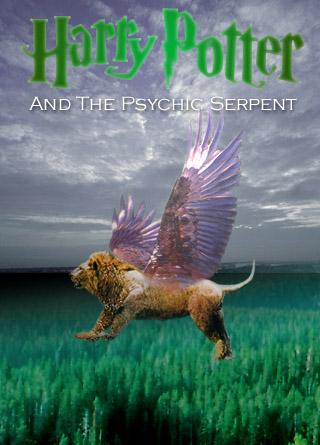 When the name of Rowling's book was first released, Harry Potter and the Order Of The Phoenix, Purdom says many online began to share her work under its name – in an attempt to claim it was Rowling's soon-to-be-released novel.
"I'm mainly shocked that people are still downloading these files years after the books by JK Rowling have been published," said Purdom, who lives in Philadelphia, Pennsylvania.
Purdom says she knew Rowling could not have Harry behaving "all that realistically" like a hormonal teenager, so she deliberately added features such as antagonist Lord Voldemort using teenage girls to try and manipulate Harry.
Although Purdom says she never saw Horcruxes coming, or Harry dropping out of school, she claims she did guess a number of things correctly. These include Severus Snape loving Harry's mother Lily, Harry understanding Snape's past through the Pensieve and Hagrid bringing a relative to Hogwart's in Harry's fifth year.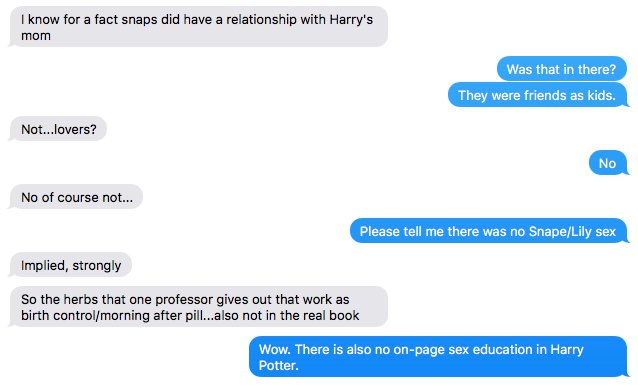 In later fan fiction by Purdom Ron Weasley and Hermione end up together, as do Harry and Ginny Weasley – in keeping with Rowling's story, which was yet to be released.
"I'll always be the most tickled that I landed on Percy Weasley's birthday to the day," she said. "In my prequel I had him born on 22 August 1976, and two years after I posted that chapter, JK Rowling wished Percy a happy birthday on her old website on 22 August."

If Chappell's confusion has indeed turned to intrigue into Purdom's books, he will be pleased to hear there's more where the Psychic Serpent came from too – three more books in fact.
"I basically followed Rowling's model of one book per year of school, so Psychic Serpent is his fifth year, the sequel to that is his sixth, and the third is his seventh," said Purdom. "I also wrote a prequel taking place from 1975-1982 that gave the backstory to my version of Harry's last three years of school featuring his parents and their friends."

Purdom says she started off reading the Harry Potter books to her children before becoming "a bit obsessed" herself, becoming involved in Harry Potter Education Fanon (HPEF) a non-profit organiser of Harry Potter symposia.
She has made the presentations at these gatherings of papers she wrote on the Wizarding World, which she has now combined into a book called Quantum Harry: A Unified Theory of the Potterverse. Purdom is making the book into a podcast for release later this month, and it has it's own Facebook page.
Zhang and Chappell, work together on a show called China Uncensored in New York City, a comedic look at China-related news.