Watch the moment a woman interrupts Jeremy Corbyn's speech in Durham
Jeremy Corbyn was about to finish a speech in Durham when a woman joined him on stage and interrupted him.
Here's exactly what happened.
How did Corbyn react to the woman on stage?
As people booed, the woman appeared to be pleading with the Labour leader to speak to her.
She was led off stage by security, but Corbyn calmly said he would talk to her after he finished his address.
Why was Corbyn in Durham?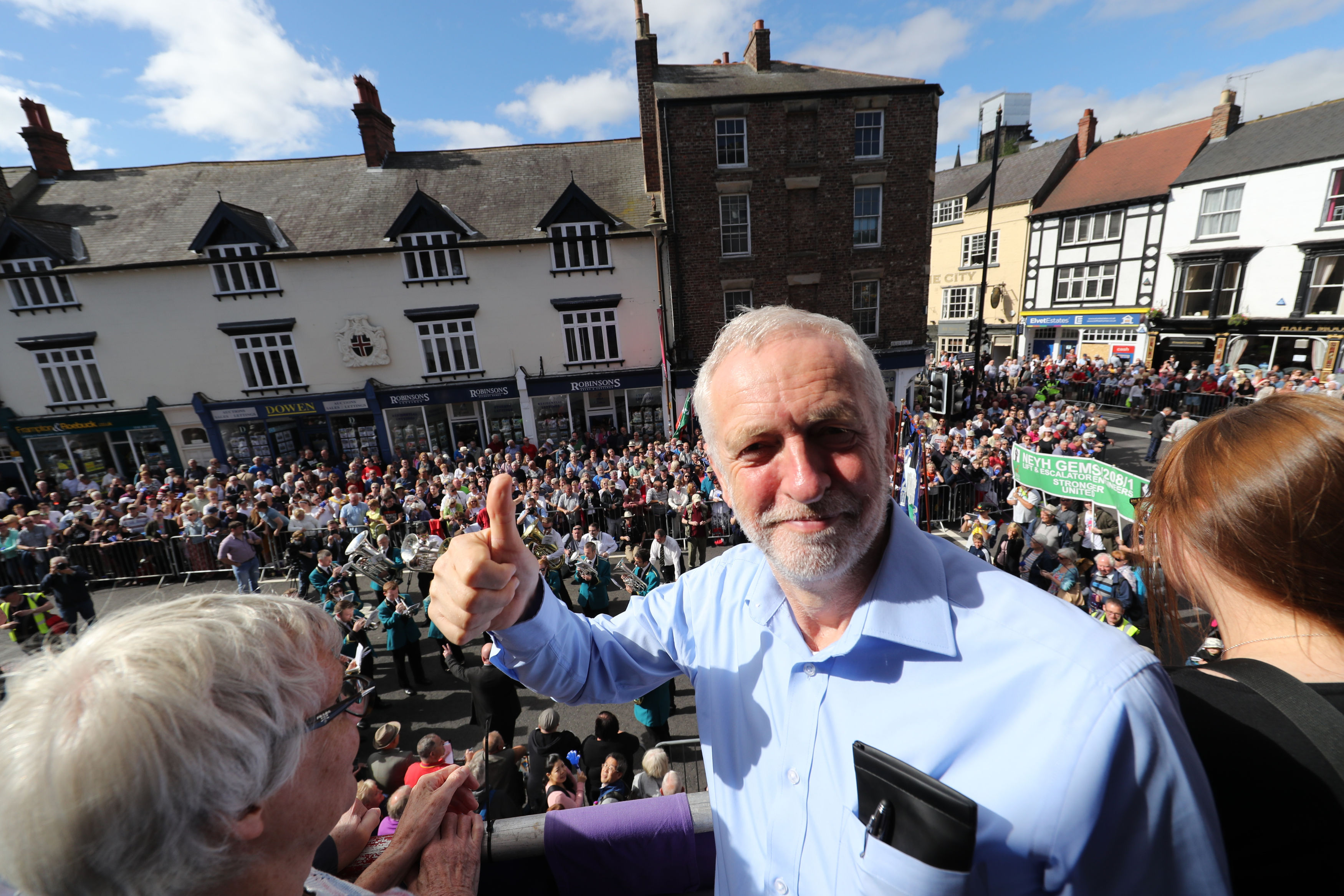 He was there to address crowds at the Durham Miners' Gala, which he said was "Europe's biggest demonstration of working class culture".
Organisers said 200,000 people were expected for the traditional Big Meeting of brass bands and pit banners, which culminates in political speeches on the Old Racecourse.
Corbyn, who watched some of the parade from the County Hotel balcony, praised the traditional Gala, which organisers said was the biggest since the 1960s.
He said: "It's incredibly important for everyone to be here today.
"It is the most amazing demonstration of community strength.
"It's grown out of the struggles of the miners during the 19th, 20th and now in this century, it's a community event."
What did Corbyn say in the speech?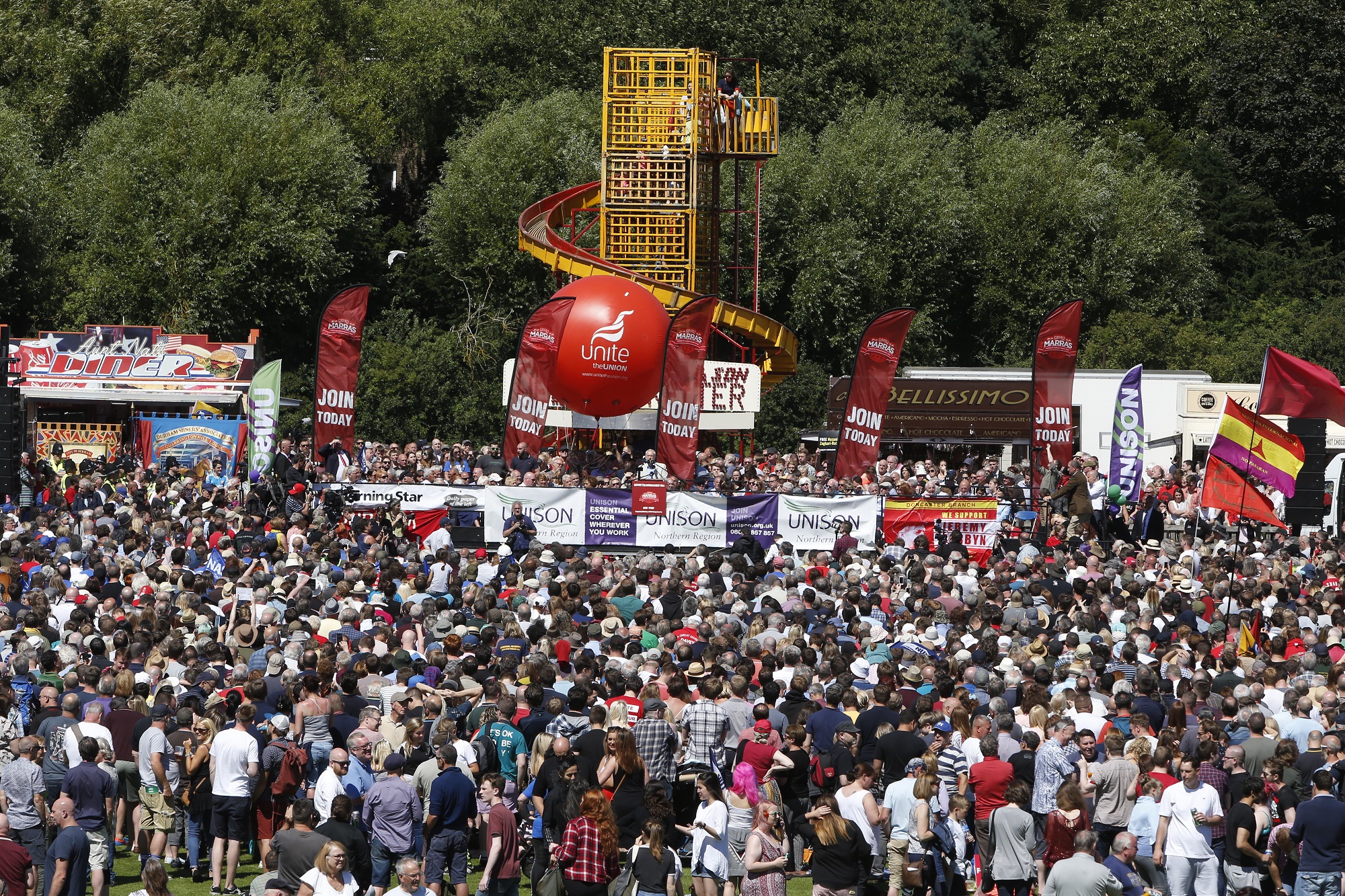 In the wide-ranging speech, he invited Theresa May to step down and call a general election.
There were chants of "Ooh Jeremy Corbyn" from the crowd throughout the afternoon and he was cheered loudly when he finished, holding his arms aloft.
Speaking ahead of addressing the crowd at the Gala, Corbyn said he would tackle Donald Trump on environmental issues if he was the Prime Minister attending the G20 summit.
If he were in Theresa May's place, he said he would also challenge the "economic orthodoxy" of austerity, which he said was creating inequality around the world.