This unusual cheese and chocolate toastie combination is dividing people
A toastie covered in chocolate spread and sprinkled with melted cheese has divided people after a woman shared her culinary creation online.
Houda Serfag, 20, shared a photo of her unusual food combination on Twitter, and it riled up a few people who questioned her choice of topping.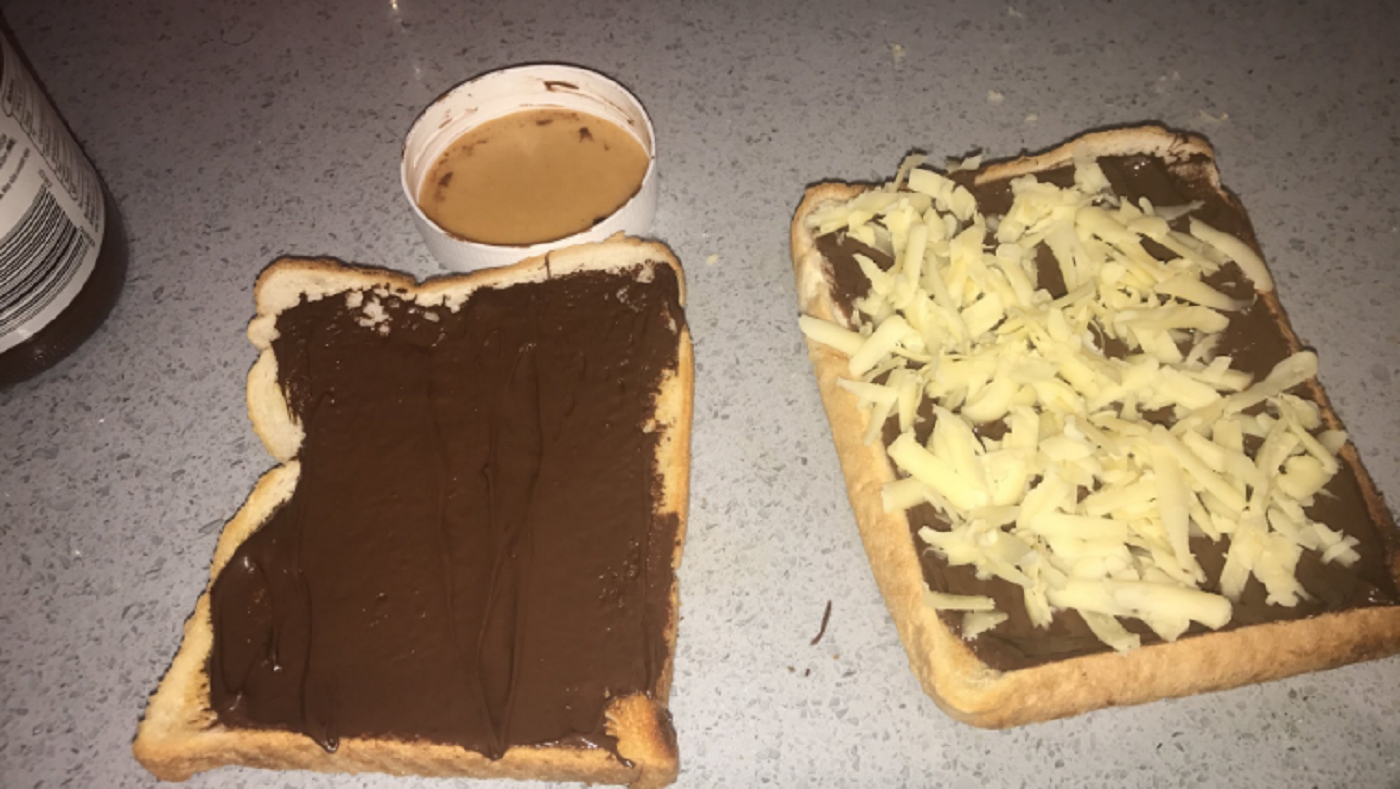 Houda – who's been eating mild cheddar cheese and chocolate toasties for around five years – said she'd created the combo due to her love of both foods.
She said: "It was a matter of I love cheese and I love chocolate, so why not put the two together, the food industry has been mixing sweet and savoury for years and I see why."
While many condemned the weird food combo – with users even getting the Scottish police and chef Gordon Ramsay involved – some rallied behind Houda.
Houda – who also enjoys pineapple on pizza – had not expected the tweet to garner as much attention as it did, prompting her to create a Twitter poll to settle the argument once and for all.
She said: "A lot of my friends thought it was vile at first but upon trying it they went in for seconds. All I can say is, don't knock it till you try it."