This filthy student flat will probably make your skin crawl
A student has shared the hideous sight that greeted him upon arrival back at his student flat after six weeks away.
Matt Sterling said he returned to Bristol two days before his tenancy ended after being told things had been looked after.
But what greeted him, he said, was "raw sewage", mouldy food, and conditions fit for no human.
The University of West England journalism student lived with four other people, including two last-minute replacements he didn't know at first, and despite the shocking scenes he came back to he said he wasn't too surprised.
"I came back because my tenancy ends tomorrow and I wanted to see the state of the flat. The reaction to the sink – honestly I wasn't that surprised because I've had to put up with it all year," he said.
With such a quick turnaround necessary to keep the landlord happy, Matt drafted in his mum and a plumber and they somehow managed to clear up the mess.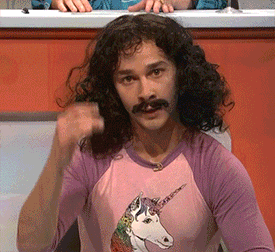 But with his video going viral, there was always the chance the landlord would find out anyway.
"I just handed the keys back to the letting agent and the girl was actually watching the video while talking to me, not realising it was me," Matt said.
"I owned up as I couldn't keep a straight face and asked her what would happen. She says as long as it's clean (which it is) 'we don't give a shit'."
So luckily for Matt there shouldn't be any hefty fines coming his way. Just some minor emotional scarring for him and anyone who saw the video.