Zlatan posted an Instagram video of his statue's head and it's predictably intimidating
The world of football has been treated to some wonderfully thought-provoking statues through its history, from the good to the bad, to the downright confusing.
But there's nothing confusing about Zlatan Ibrahimovic's new statue. The 35-year-old is set to leave Manchester United this summer after suffering a serious knee injury. This statue, however, which will reside outside the Friends Arena in Stockholm, shows no signs of such ailments.
Look upon the revolving head of Zlatan with awe.
The Swedish striker scored 62 goals in 116 games for his country and enjoyed a remarkable first season in the Premier League with United, winning the League Cup and the Europa League too.
But how does Zlatan's head compare to other soccer statues?
If he is to stay at United, Zlatan still has a way to go before he equals these immortalised legends – George Best, Bobby Charlton and Denis Law.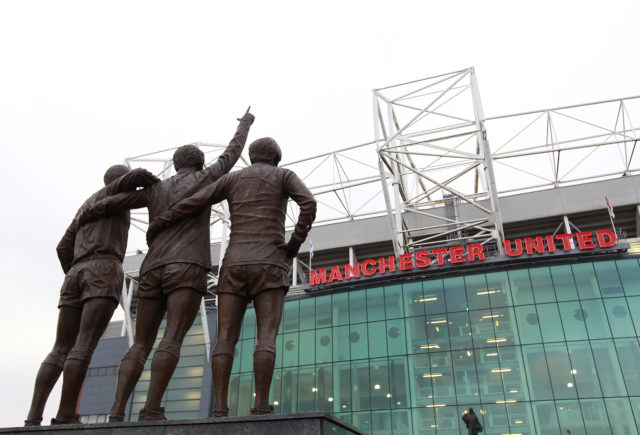 Alan Shearer was one of the latest Premier League legends to be honoured with a statue – the celebration isn't quite right, but it's not a bad effort.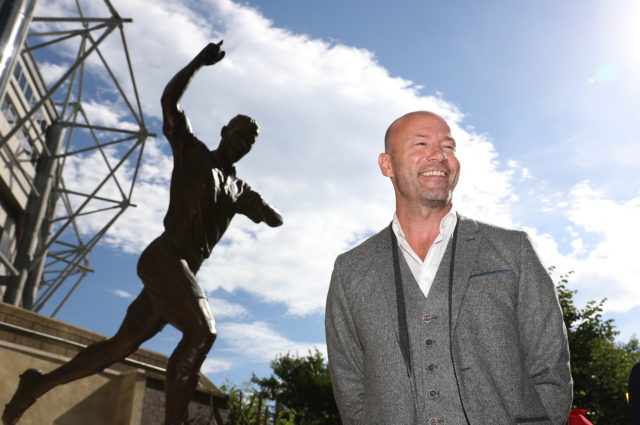 And, of course, we'll always have the Ronaldo bust.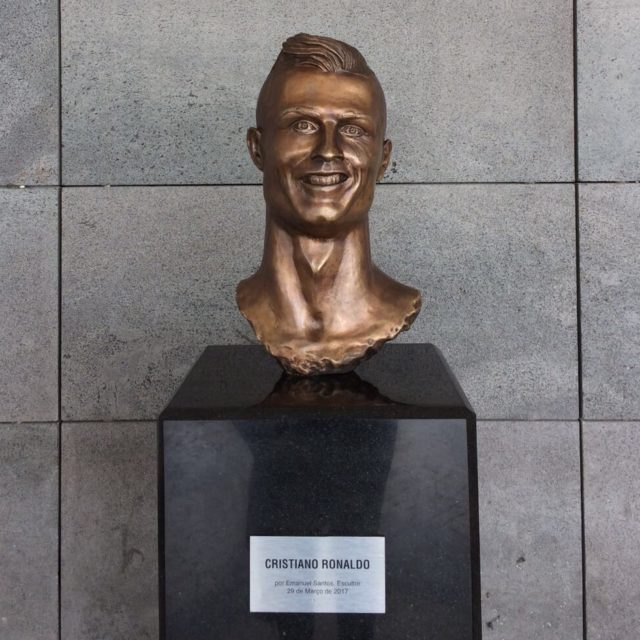 The eighth wonder of the world.