Does David Lammy secretly work for Nasa? Google seems to think so…
Something strange happened on Google News on Tuesday that involved both David Lammy, the member of Parliament for Tottenham, and Nasa, the American space agency. Yep, strange.
The Labour MP shared a screenshot of a Google link to an Independent article on Nasa with a picture of himself as the accompanying image.
As you can imagine, this was probably quite a confusing sight.
It's not every day that you're outed on the internet as a secret astronaut – but the blame lay with Google, not the Independent.
Google News can sometimes pull the first image from an article, whatever it is, and an image of Lammy was probably underneath the top video at the time.
When typing Nasa into Google later in the day an image of George Galloway appeared next to the Independent story – and sure enough an image of Galloway was also under the video on the website.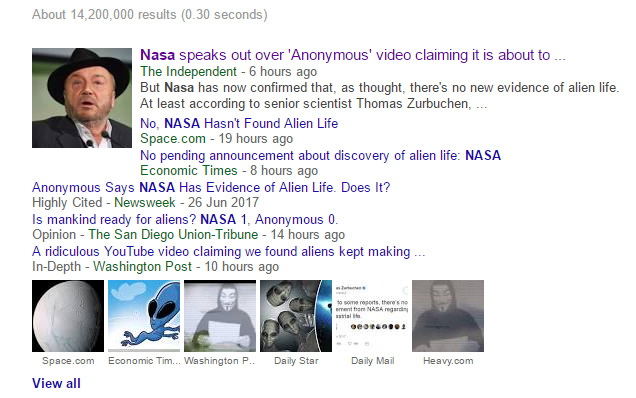 Some people pointed out how great the story – which was Nasa confirming they haven't found alien life after a viral video claimed they had – had the potential to be.
Theresa May even briefly usurped Lammy from his new-found astronaut status.
Brendan Cox pointed out it was probably as close to Nasa as the Tottenham MP will ever get.
But some weren't at all convinced by Lammy's protestations.
It's definitely one to keep an eye on…