How British politics seems to be following classic horror movie tropes
Has the confusion of this year's general election and the current state of British politics left you feeling a bit sick in the pit of your stomach?
In a seemingly never-ending cycle of campaigning, rhetoric and indecision, the saga continued on Monday as the Conservatives agreed a deal with the DUP to allow them to form a government.
Many of the aspects of the campaign trail and the subsequent fall-out from the results have been somewhat familiar. In fact, they could be said to be reminiscent of so many classic horror movie tropes.
Discover & Share this Scared GIF with everyone you know. GIPHY is how you search, share, discover, and create GIFs.
If you've been keeping an eye on politics with as much of a feeling of dread as when you watched The Babadook, you'll recognise these signs.
The final girl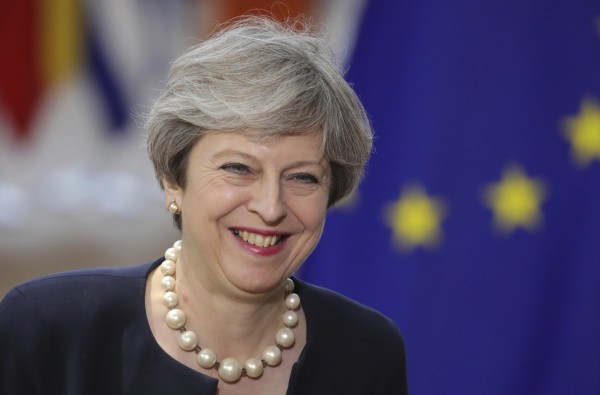 Have you ever noticed how in the majority of slasher flicks the last person left alive to face up to the killer tends to be a woman? She also is more often than not pure, innocent and probably wearing a nightie.
We're not saying anything about purity or nighties, but it would seem as though Theresa May is inhabiting this role as the last woman standing in the race.
The results might not have exactly gone as she wanted, but there's no denying that the Conservatives still won the most votes and so have the most power to form a government.
The wild teen party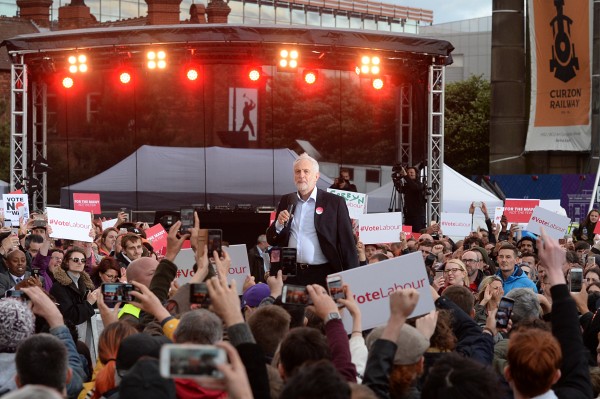 This is a common set-up in horror movies – just think of films like the obviously named The Slumber Party Massacre.
It can't be denied, a lot of Jeremy Corbyn's rallies looked like they could have been wild teen parties – complete with music, chanting and enthusiastic youths.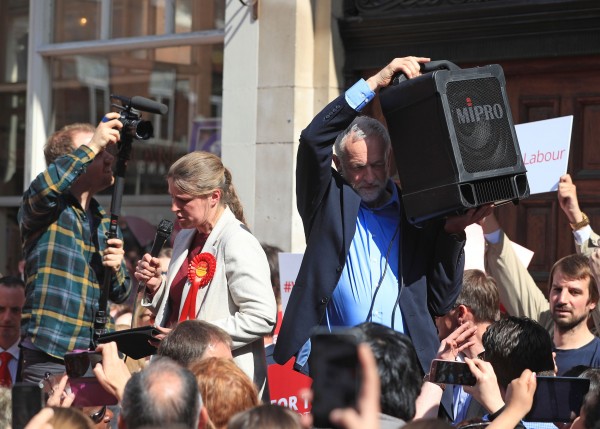 Luckily none of these gatherings were interrupted by unwelcome visitors (as so often happens in the movies).
However, the final result wasn't exactly the happiest of endings for many Corbyn-loving youths.
Running through fields of wheat
In a now unforgettable soundbite from the general election trail, it turns out that the naughtiest thing May did as a child was apparently running through a field of wheat with her friends. Gasp!
This is reminiscent of so many horror films where characters have to dash through fields/woods/grassy areas – just think of that scene in 28 Weeks Later, although we doubt the PM was being chased by diseased zombies.
The twist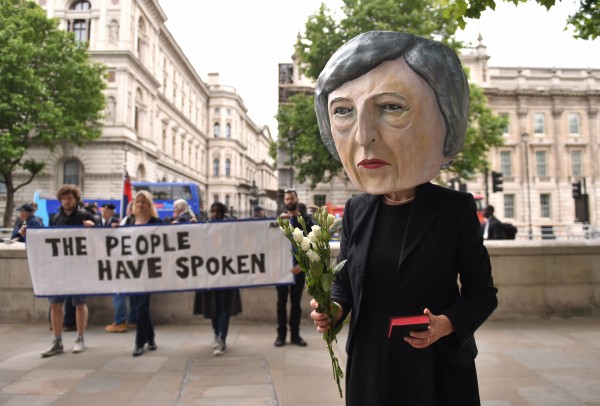 A hung parliament?!
No-one saw this coming! When the news broke there were gasps all over the country.
The last time you saw such an unexpected twist was probably when you watched Scream.
The sequel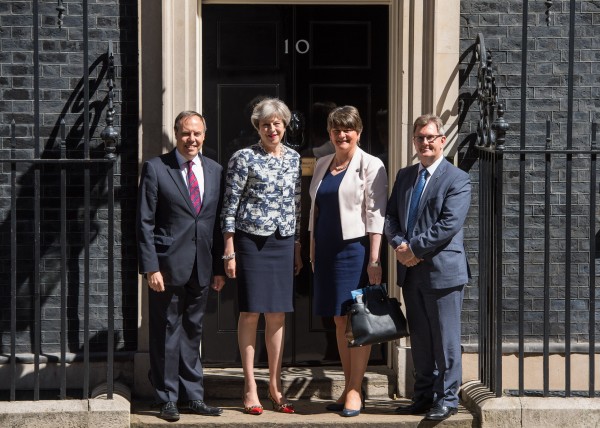 Ah yes – the sequel. Just like Saw or Paranormal Activity returning to screens, May will be getting a second go at government.
Horror movie-makers can't get enough of the sequel: Friday The 13th alone has more than 10 sequels.
Like any good second-parter, May's Tory government sequel comes with a little difference: the addition of the DUP.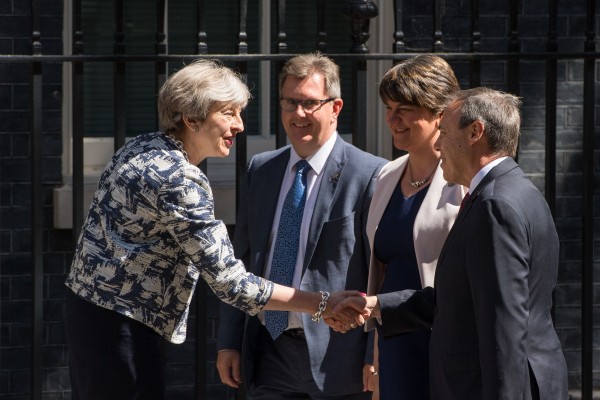 Luckily, not all terrifying horror movie tropes made it to the general election. Thank your lucky stars that creepy twins or chainsaw-wielding mask-wearing murderers never came into play.
However, the horror movie tropes seen in politics this year so far are more than enough to be dealing with.