Conor McGregor's new movement training ahead of the Floyd Mayweather fight is rather unique
When mixed martial artist Conor McGregor steps into the ring to face Floyd Mayweather he will do so under boxing rules, so the UFC star has incorporated an interesting training technique into his preparation.
With movement expert Ido Portal, McGregor has been taking aim at playing cards ahead of the fight against Mayweather, whose 49-0 boxing record makes him a clear favourite for some ahead of the bout on August 26.
The unpredictable movements of the playing cards are supposed to keep the 27-year-old sharp, but will it be enough to prepare him for his first professional boxing match?
Portal wrote: "REACTION is comprised often of a sizeable PREDICTION.
"Using the chaotic trajectory of a flying card to keep @thenotoriousmma sharp, adaptive and responsive to an unexpected situation, with focus on abandoning original prediction and installing a secondary one in a fraction of a second – an ability that often makes the difference between the BEST and just GOOD.
"Ongoing work towards Conor McGregor vs Floyd Mayweather – August 26th.
"Just adding my small 'squeeze of lime' onto all the hard grind that goes on daily as it is – sparring, mitts, heavy bag, cardio, etc. * Camera work and editing @serpiconinja #conormcgregor #movementculture #mcgregorvsmayweather #boxing #idoportal"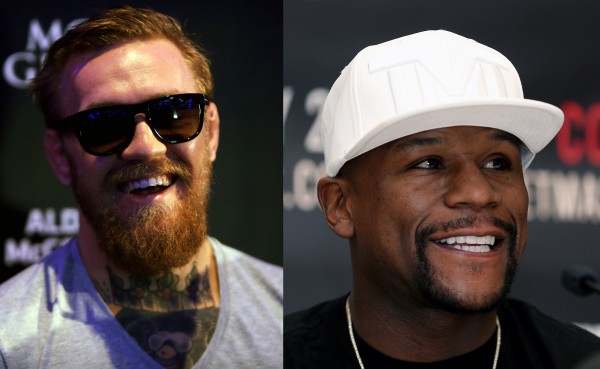 If Mayweather starts hurling playing cards at McGregor half way through the fight, you'll know who to put your money on.