Top US Republican shot: What we know so far
A top Republican politician and his aides have been shot in the US.
Here's what we know so far.
What happened?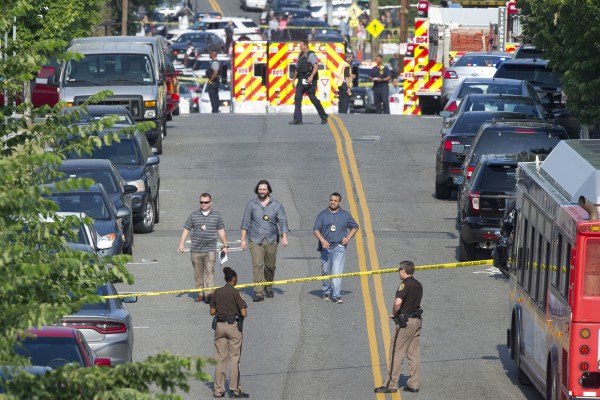 Majority Whip Steve Scalise of Louisiana was hit by gunfire along with aides during a congressional baseball practice in Virginia. Witnesses saw the 51-year-old on the ground, with what one congressional official described as "a hip wound".
House Speaker Paul Ryan's office said Scalise's wounds were not believed to be life-threatening.
Other people were also said to have been hit, including two law enforcement officers.
What are witnesses saying?
Senator Jeff Flake said the gunman had used "a rifle of some sort" with "a lot of ammo".
Congress Representative for Alabama Mo Brooks said Scalise "crawled into the outfield, leaving a trail of blood" after being shot.
"We started giving him the liquids, I put pressure on his wound in his hip," added Brooks.
Mike Bishop, Representative for Michigan, said Scalise was standing on second base when he was shot.
"I was looking right at him," Bishop told Detroit radio station WWJ. "He was a sitting duck."
Katie Filous was walking her two dogs near the field when she heard "a lot of shots, probably more than 20″ – one image from the scene showed a window hit by the gunfire.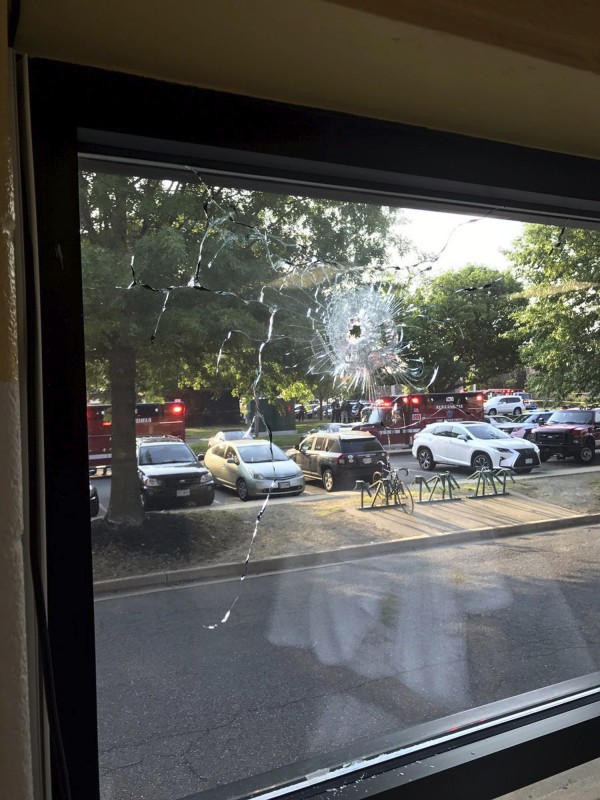 Filous said she saw the gunman hit a uniformed law enforcement officer, who she said was later evacuated by helicopter. She said the officer had got out of a parked car, drawn a handgun and shouted something to the man, who then opened fire.
Has the gunman been caught?
Local police probing the multiple shooting said they have taken a suspect into custody.
Who is Steve Scalise?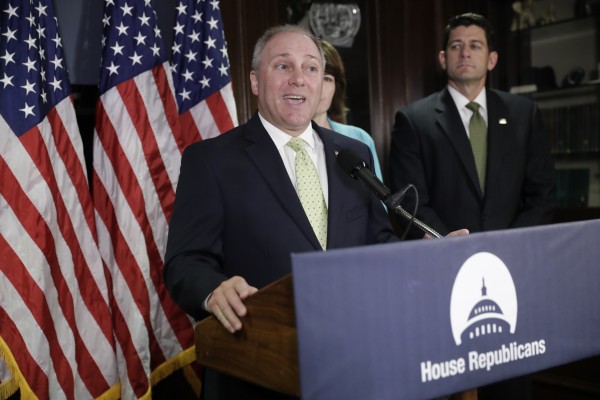 Scalise is the number three Republican leader in the House of Representatives. He was first elected to the House in 2008 after serving in the state legislature.
He met President Donald Trump along with other Republican key figures in the Roosevelt Room of the White House for talks last week.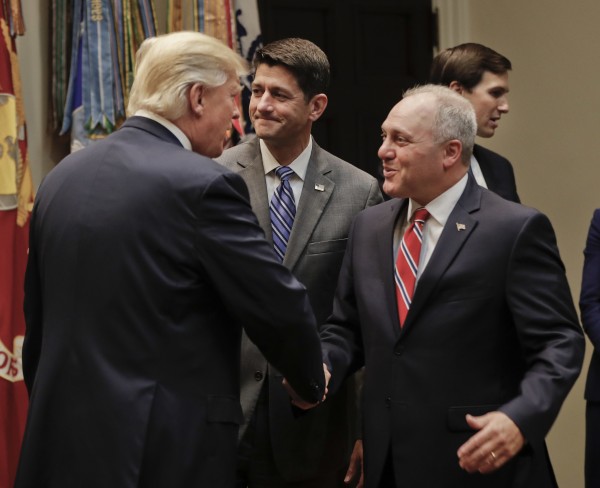 What is everyone saying about it?
Several Republican figures have shared their concerns following the shooting.
Trump said he and vice president Mike Pence are "deeply saddened" by the news.
"The Vice President and I are aware of the shooting incident in Virginia and are monitoring developments closely," said Trump in a statement. "Our thoughts and prayers are with the members of Congress, their staffs, Capitol police, first responders, and all others affected."
"Please pray for my colleagues," said Representative Jeff Duncan, who was at the practice and "saw the shooter".