This incredibly talented dog has become a local celeb by riding the bus by herself every day
If you take the bus to work, more often than not you're sandwiched between someone with terrible BO and someone who keeps on shoving their bags in your face.
But not so for travellers on this bus, who are treated to the company of the most delightful dog you'll see all day.
Meet Eclipse, the most talented pooch in Seattle (probably). Every day Eclipse trots out of her house, hops on the bus and travels downtown to the dog park – all by herself.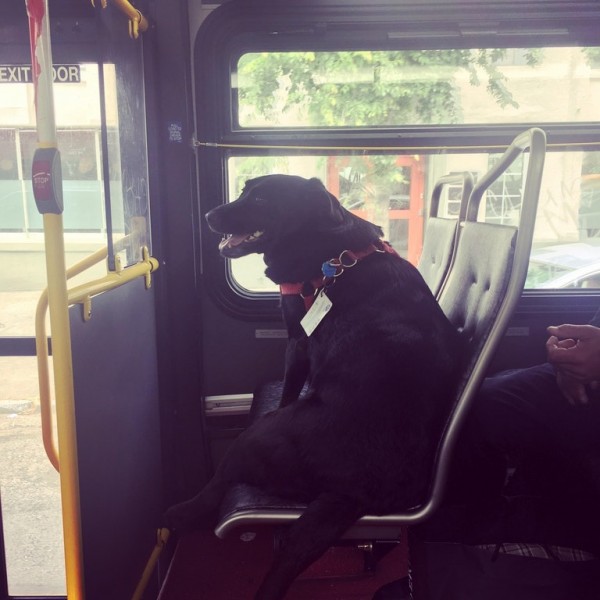 And yes, as if things couldn't get any cuter – that is her bus pass attached to her collar. What an upstanding citizen.
Emily Falls, a regular passenger on the bus, took this glorious picture of Eclipse. She said: "She usually picks a seat by the window and sits there until her stop, although she sometimes walks around and greets people."
Discover & Share this DNCE GIF with everyone you know. GIPHY is how you search, share, discover, and create GIFs.
Eclipse's efforts to work the crowd seem to be paying off. "People love Eclipse, she's a sweet dog and brings a smile to everyone's face," Emily said. "She's actually quite famous around Seattle, and most of the bus drivers know who she is."
So if you're struggling to get yourself out of bed, on the bus and into work today, just think: if Eclipse can do it, so can you. Now that's inspiration.