This guy is trying to trap ants with some pretty hilarious signs
It's a battle as old as time: that between man and the ant. Now, there's a new chapter in the ongoing crusade between the two species thanks to this guy from New York.
Patrick Tobin, a customer support manager from Brooklyn, had ants in his kitchen for about a month, and that was really a month too long. When ant traps didn't seem to do the trick, he turned to slightly more creative measures.
Armed with some trusty colouring pencils, Patrick made some signs in a desperate attempt to lure the ants into the poison traps. "My frustrations were mounting and it seemed funny, so I added the signs even though ants can't read," Patrick said.
This sign is geared towards those ants who just haven't yet made it into the era of modern technology.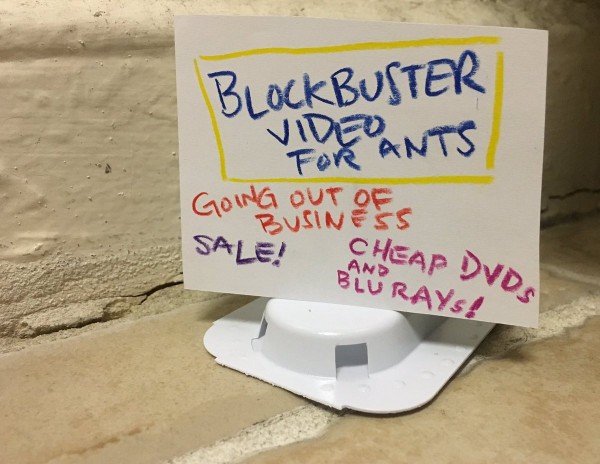 And this one is for the kale-drinking, yoga-posing, Planet Organic crowd.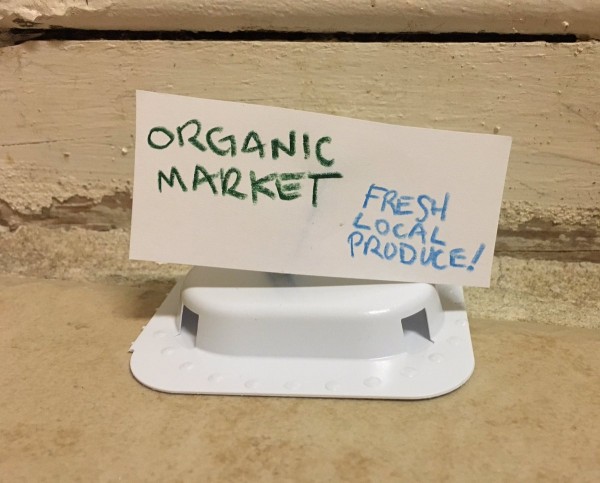 Not forgetting the sign aimed at enticing the underbelly of ant society.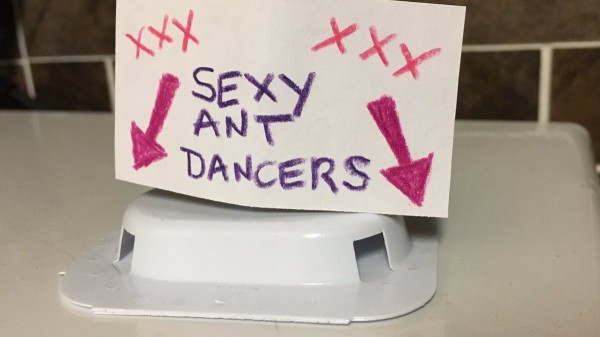 This sign seems to have a bit more awareness than the others.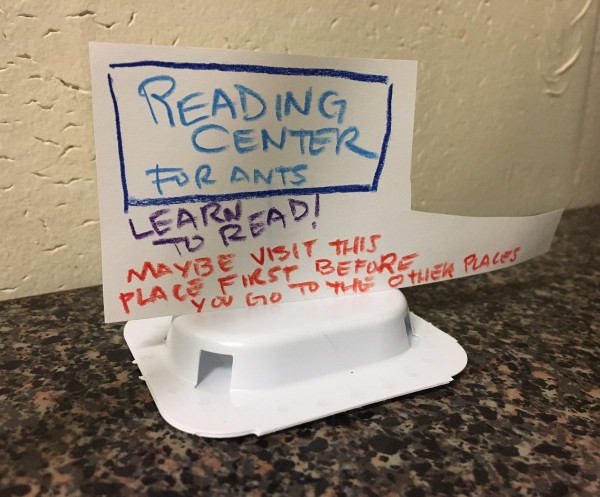 Unfortunately, the signs haven't been hugely successful as of yet. Patrick has had one visitor so far – but maybe the whole ants not being able to read thing is proving a bit of a barrier.
If Patrick's signs do prove a dud, he says: "I may have to press the red button to launch a nuclear attack on the ants." Talk about things escalating quickly.