These are the whizzy graphics Jeremy Vine has at his disposal tonight
As pundits and politicians alike settled in for a long election night, the people were looking for light relief to get them through.
As usual, it has come in the form of Jeremy Vine and the BBC graphics team, who dusted off the General Election green screen to help viewers make sense of what's going on.
It all started with a fictional Downing Street, with a path showing the current state of affairs in the country.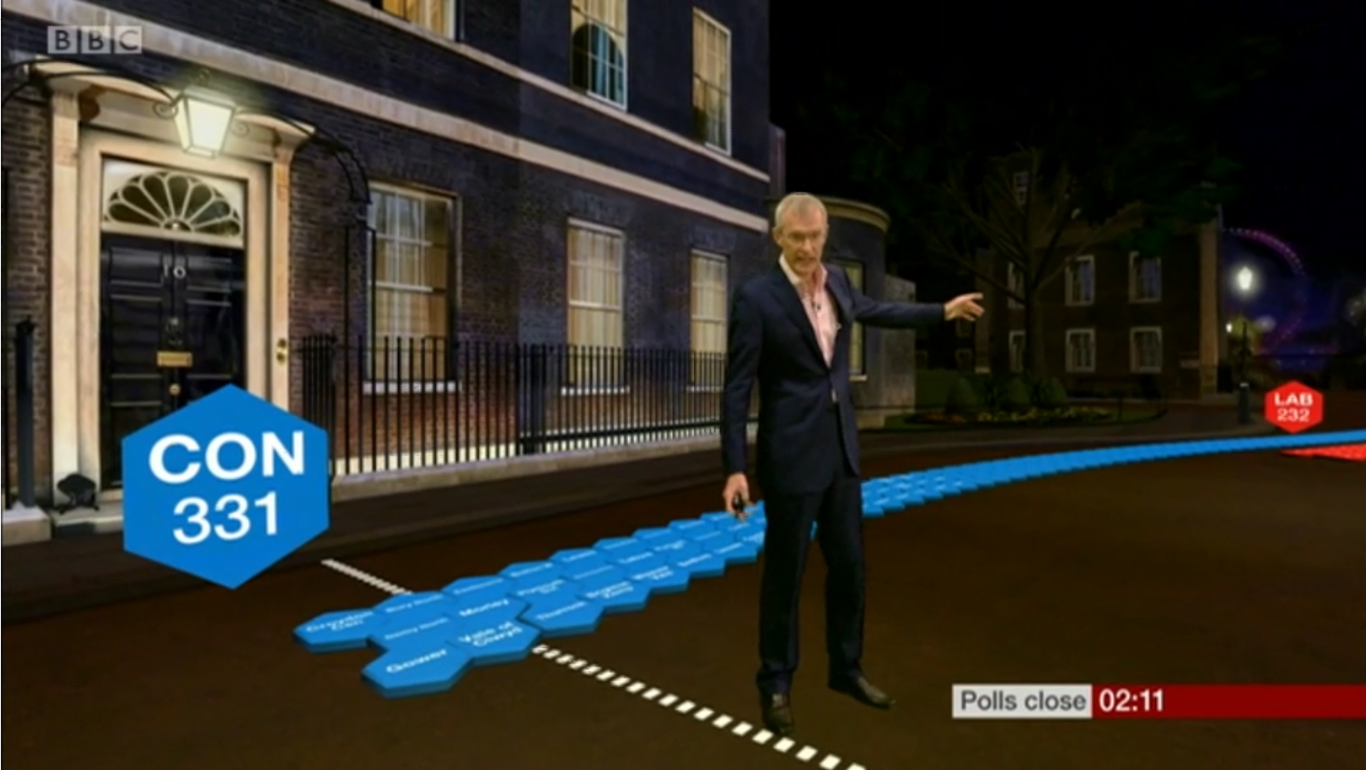 Not long afterwards, Vine had magically appeared inside the 'House of Commons', giving viewers their first glimpse of what the exit poll really meant. All this less than five minutes after the polls closed.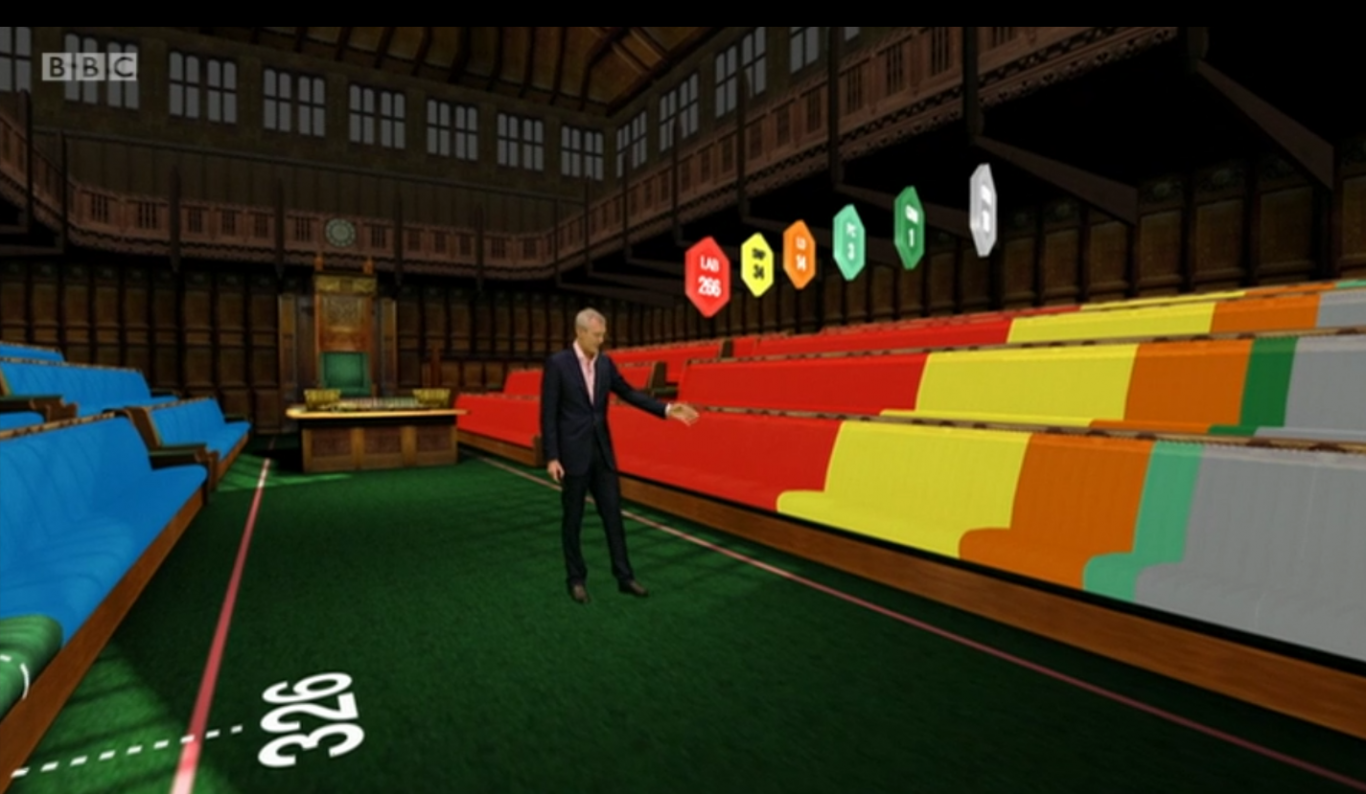 Vine showed the Tory benches filling up but failing to meet the 326 seats needed for an overall majority.
He also used even more graphics to outline exactly what the exit poll meant.
Here he is showing the seats as they were before the election was called…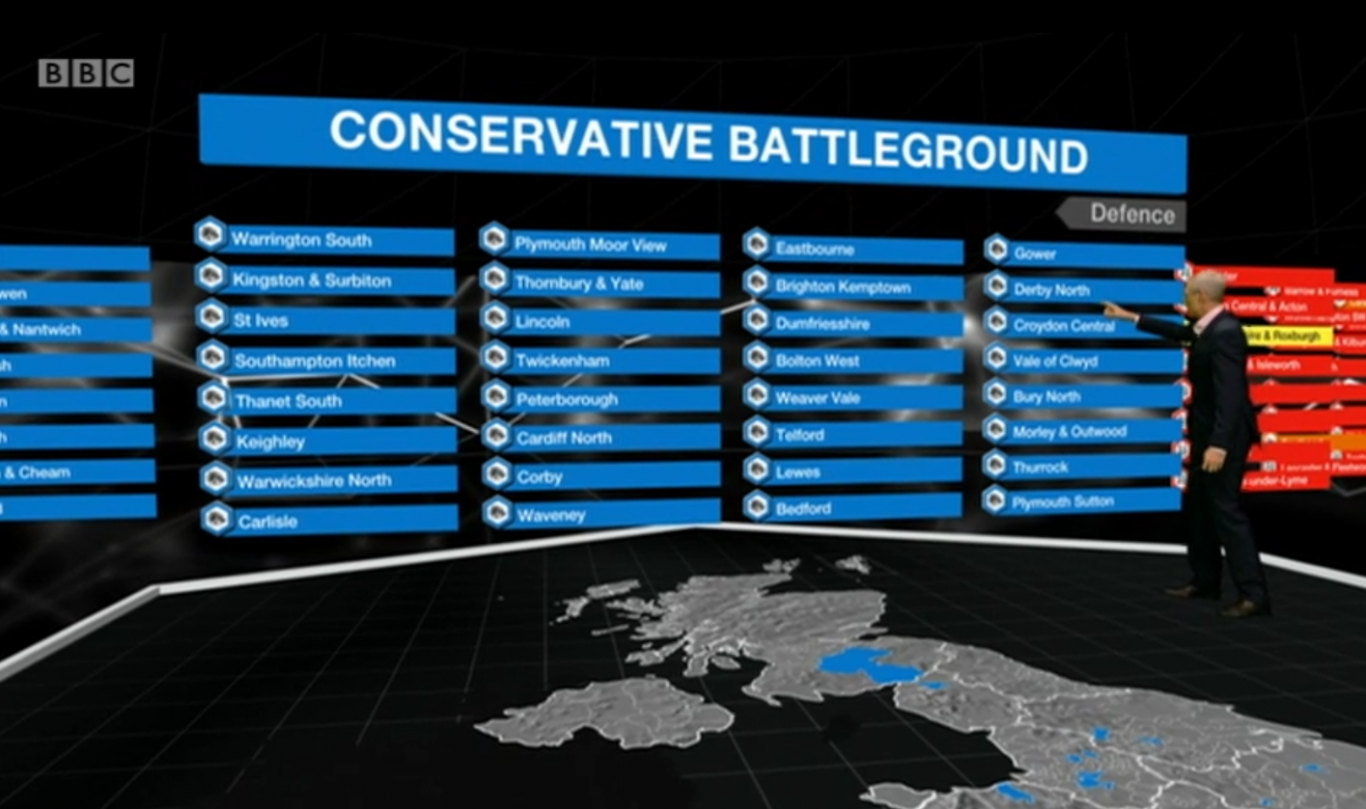 … and here he is showing what the exit polls are saying.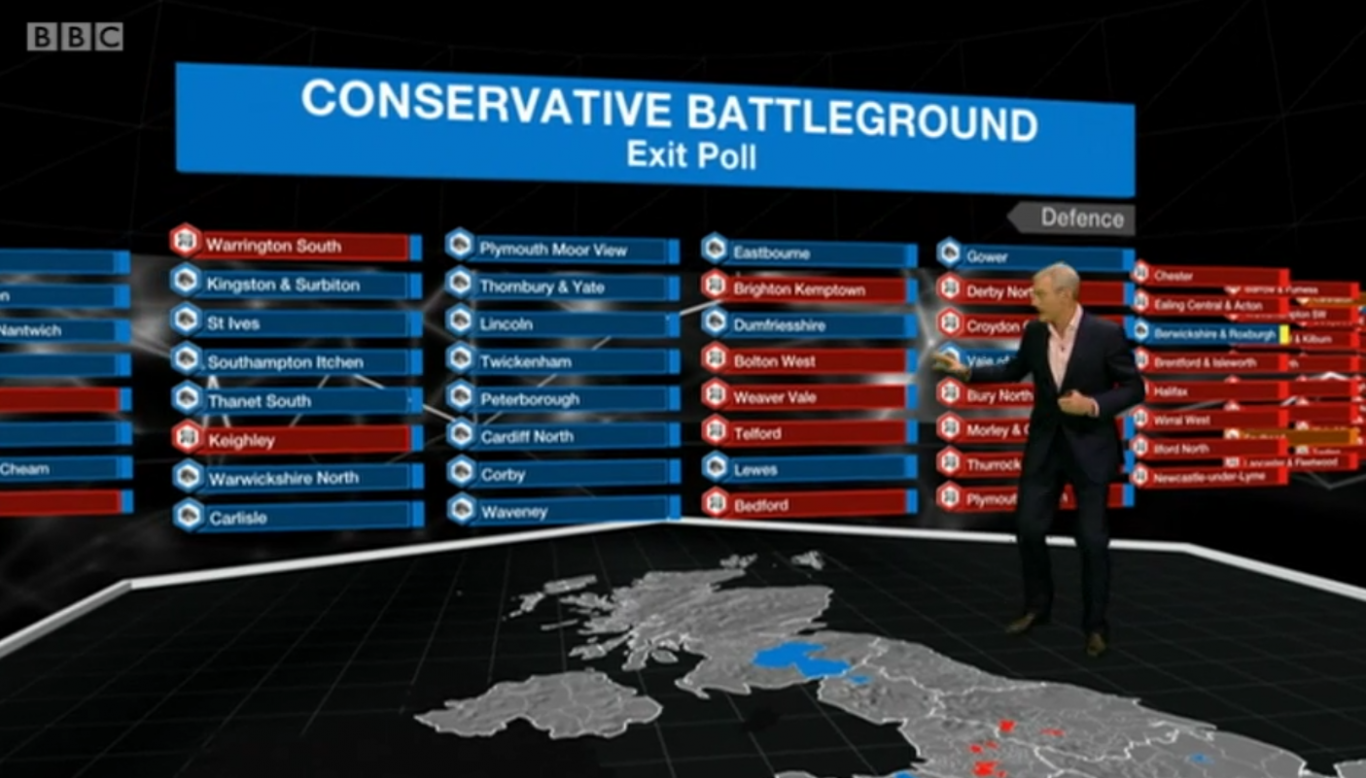 Vine's commitment to graphics wowed the watching audience, who took to Twitter to share their admiration.