Watch this peacock wreak havoc in an LA off-licence
This peacock looks like it's had a few too many as it tears up an LA off-licence.
The bird supposedly wandered into Royal Oaks Liquor Store by accident before it proceeded with its feathery rampage, but an animal control officer was eventually able to get hold of her with a bit of help from the store owner.
A few smashed bottles later, and she was free once more – albeit after causing $500 (£390) worth of damage.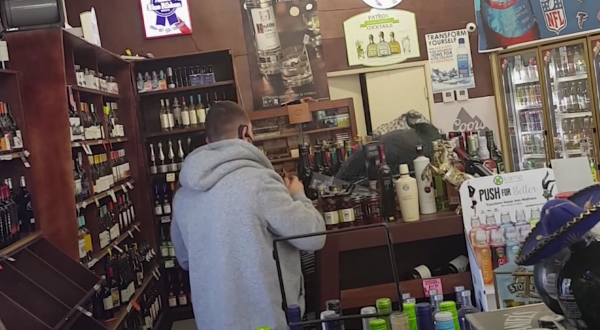 The peacock was released back into the wild for a dose of fresh air and open space to help her recover from the ordeal.
Hopefully she won't find her way back into town anytime soon.