Ever wondered what it's like to eat pudding in space? Let astronaut Jack Fischer show you how
It's not easy to eat when you are floating around on the International Space Station in microgravity, but Jack Fischer is not one to give up easily – especially when it comes to sweet treats.
The Nasa astronaut, who described the spacecraft that took him to the ISS in April as "a burrito of awesomeness, smothered in awesome sauce", gave the world a masterclass on how to eat pudding in outer space.
Unsurprisingly, the cream-coloured sweet treat starts floating around when Fisher squeezes it out of a packet, but the 43-year-old doesn't let his food go to waste.
So as his dessert jiggles around unfettered by the shackles of gravity, Fisher chases a chunk of it and chows it down.
He posted the video on Twitter, writing: "The proper way to eat pudding in space. Space snacks are @Tasty too!"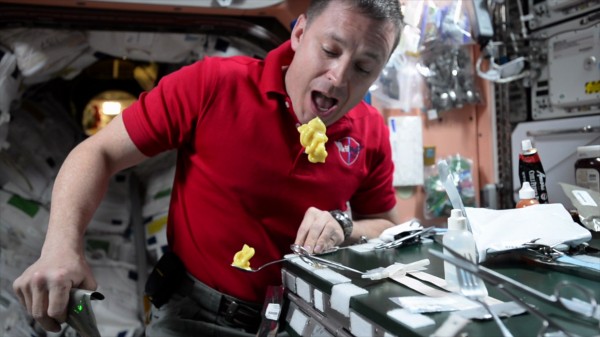 "Ever wonder what it's like to eat pudding in space? Watch me eat this leaning tower of yumiosity!"
Fischer has been on the ISS for two months and appears to have become a space foodie – if his previous tweets are anything to go by.
Here he is eating coffee latte in the form of balls.
And there float his bean and cheese tacos.
Chocolate pudding cake anyone?
And of course, there's nothing like a good old rehydrated space breakfast to power astronauts through the day.