How the UK's terror threat level affected key weekend events across the country
Britons continue to be guarded by extra armed officers for a busy calendar of bank holiday events despite the country's threat level being reduced from critical to severe.
A ring of steel was placed around a host of sporting and music spectacles across the country at the start of the weekend following the Manchester suicide bombing.
FA Cup final at Wembley stadium in London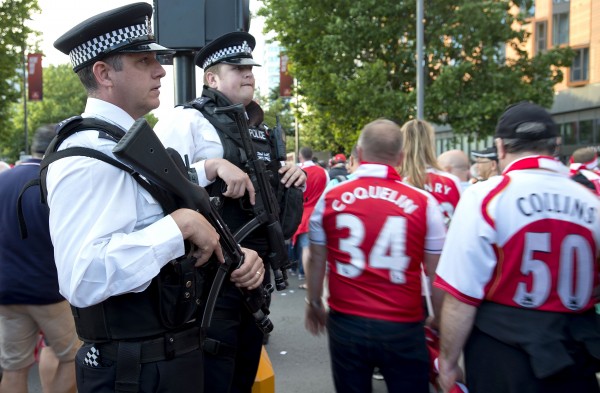 Football fans marching in to Wembley Stadium were met with a heavy armed police presence before the FA Cup final.
Tens of thousands of supporters descended on the venue to watch Saturday's match between Arsenal and Chelsea, in the first major city event since the terror attack on Manchester Arena.
On the ground, officers were seen patrolling the entrance on horseback, amid chanting and a sea of blue and red shirts.
Radio 1′s Big Weekend in Hull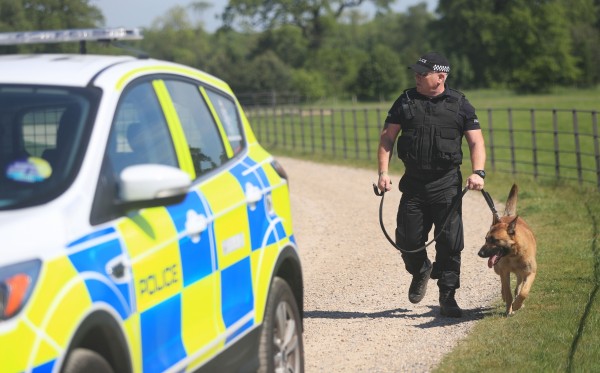 Music-lovers at Radio 1′s Big Weekend held a minute's silence to remember victims of the Manchester bombing.
The two-day festival kicked off with Zara Larsson and James Arthur on the main stage and an increased police presence following the atrocity in Manchester.
Security was ramped up at the festival and people were subjected to body and bag searches on the first day of the event.
Courteeners gig at Old Trafford cricket ground in Manchester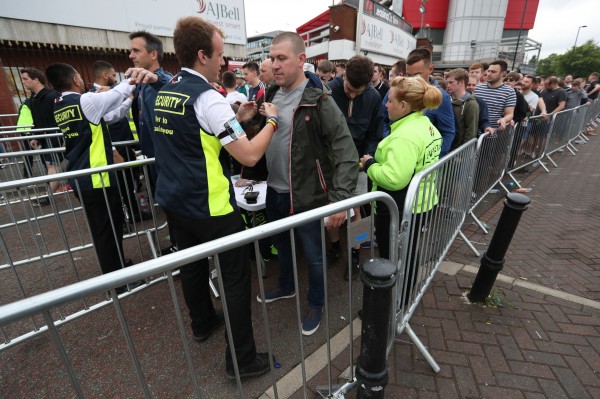 Armed police manned the gates and officers in high visibility jackets and swat-style baseball caps stood every 50 yards along roads approaching the venue at Lancashire County Cricket Club's Old Trafford ground.
Airport-style security devices were used to screen 50,000 music fans.
As coaches began to arrive, disgorging dozens of excited youngsters for the event, police officers carrying semi-automatic weapons scanned the crowds and mounted police patrolled the streets.
Buckingham Palace in London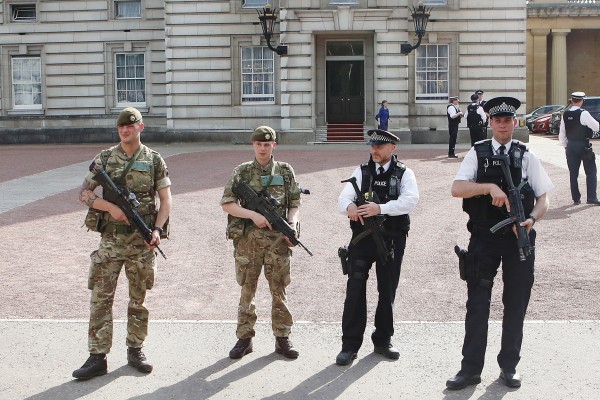 Under Operation Temperer – which allows the military to be deployed to protect key sites – soldiers have been stationed at Buckingham Palace and the Houses of Parliament.
Scottish Cup final at Hampden Park in Glasgow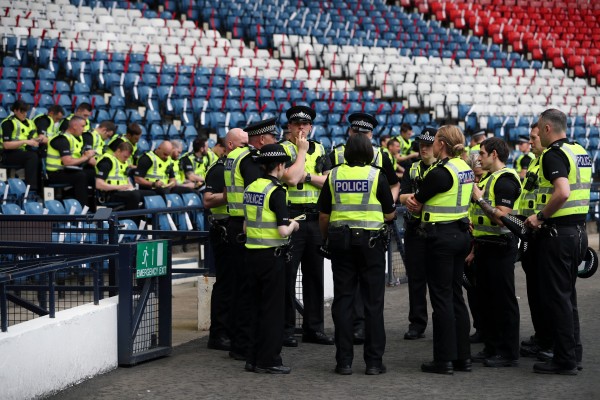 Police in Scotland remained on "enhanced deployment" this weekend despite the terror threat level being reduced.
Police Scotland said there was no specific threat north of the border, but armed officers were in attendance at the Scottish Cup final on Saturday afternoon at Hampden Park, where extra security checks were in place.
Police Scotland asked ticket holders for the match between Celtic and Aberdeen to arrive early to allow for checks, and to not take bags into the stadium.
Pride in Birmingham
The parade began at midday with a large number of police officers, specials and police staff on hand to keep the public safe.
Speaking before the event, Superintendent Phil Dolby said: "I appreciate that people planning to attend may feel a sense of nervousness following events earlier this week in Manchester, but I would like to offer some reassurance that a full policing operation is in place and is subject to ongoing reviews."
People were urged to tell a police officer or member of security staff if they spotted anything suspicious.