The two main Manchester football clubs have donated £1m to the city's emergency fund
Manchester United and Manchester City football teams have come together to donate £1 million to the We Love Manchester Emergency Fund established in response to Monday's terrorist attack.
The rival teams have joined together with the hashtag #ACityUnited, which has spread across Twitter.
The Lord Mayor-backed emergency fund is run in partnership with the British Red Cross, and money raised will go towards the families and dependants of the 22 people who died and the dozens injured after the attack on Manchester Arena.
The fund raised £2 million in 24 hours, and Lord Mayor Eddy Newman said: "The money raised through your donations will make a real difference to those who have been affected by this horrific attack. The magnificent support received so far shows just how strongly the world stands united with the city of Manchester at this difficult time."
Along with the £1 million raised by merging with the Manchester Evening News' #westandtogether crowd-funded campaign, this donation from the two football clubs takes the combined total to over £3 million.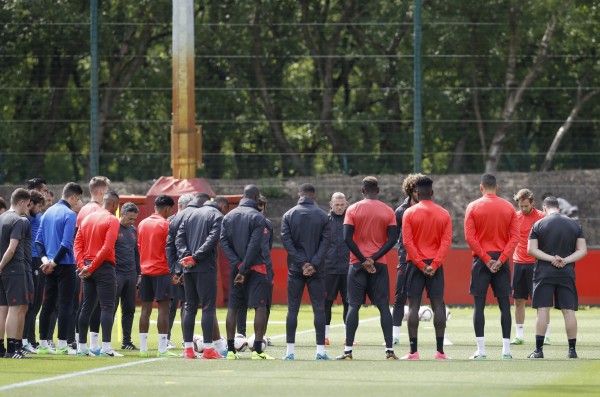 The chairman of Manchester City Khaldoon Al Mubarak said: "We have all been humbled by the strength and solidarity shown by the people of Manchester in the days since the attack. The hope of both our clubs is that our donation will go some small way to alleviate the daunting challenges faced by those directly affected and that our acting together will serve as a symbol to the world of the unbreakable strength of the spirit of Manchester."
Executive vice-chairman of Manchester United Ed Woodward said: "The barbarism of Monday evening's attack has shocked everyone. Our clubs are right at the heart of our local communities in Manchester and it is right that we present a unified response to this tragedy."