Ukip's latest reason for wanting to ban the burka might surprise you
Ukip has suggested that a burka ban is necessary to boost women's vitamin D intake via sunlight.
The Ukip manifesto, which launched on Thursday, also claimed face-covering veils are "de-humanising symbols of segregation and oppression" that pose security risks, and the party once again pledged to ban them if elected.
The vitamin D comment is what's got people talking though.
Vitamin D helps keeps bones, teeth and muscles healthy, according to the NHS.
The gov.uk website identifies children under five, adults over 65, pregnant and breastfeeding women, people with darker skin, and people who have little exposure to sunlight as at risk of vitamin D deficiency.
The National Institute for Health and Care Excellence (NICE) lists "people who cover their skin for cultural reasons" as an example of those who might get less sunlight.
Ukip leader Paul Nuttall has previously denied the policy is an attack on Muslims, with the party arguing the policy is needed as there is "no human right to conceal your identity".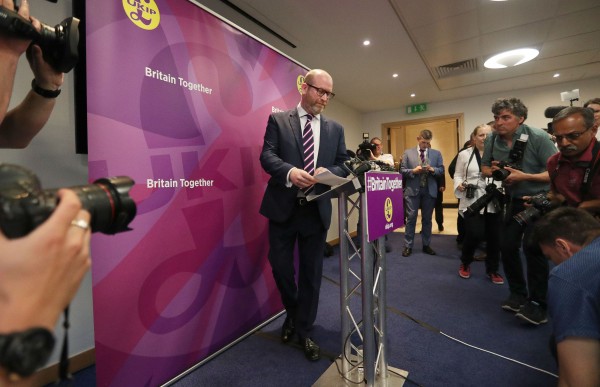 The manifesto states: "If anything prevents liberty, it is the niqab, by preventing women from being perceived as individuals in their own right.
"We want to open opportunities to all women, so that they can participate fully in life and in the workplace.
"Clothing that hides identity, puts up barriers to communication, limits employment opportunities, hides evidence of domestic abuse, and prevents intake of essential vitamin D from sunlight is not liberating.
"We stand in solidarity with women worldwide who are rebelling against the imposition of the niqab and burka."