This mother hit back at the fake news trolls who said her daughter was caught in the Manchester terror attack
A mother has slammed purveyors of fake news after a photograph of her daughter was wrongly linked to last night's terror attack in Manchester.
Rachel Devine, a 46-year-old American-Australian photographer, woke from a nap to find dozens of messages on her social media channels asking about the well-being of her 12-year-old daughter, Gemma.
After some initial confusion, it emerged that Gemma's photograph had been picked up by social media trolls claiming she was among one of several people missing in the wake of the suicide bombing of an Ariana Grande concert in Manchester Arena on Monday, which killed 22 and injured 59 – including several children.
I'm home from surgery and woke from a nap to multiple messages asking if Gemma was safe. Apparently someone used a photo of Gemma in a fake profile on Twitter claiming she was a friend lost in the…
Despite being shared by several mainstream news agencies, a montage bearing Gemma's image has since been shown to have included several non-relevant pictures of children and young adults who were not involved in Monday night's attack.
Rachel took to Facebook to protest over the use of Gemma's picture, and assured well-wishers that her daughter was safe.
She said: "I'll never understand the bizarre thing of pretending to be someone else online. Nor the tragedy at the concert. My thoughts go out to those parents and since a news agency contacted me, I hope this clears it up and the 'news' takes her photo down."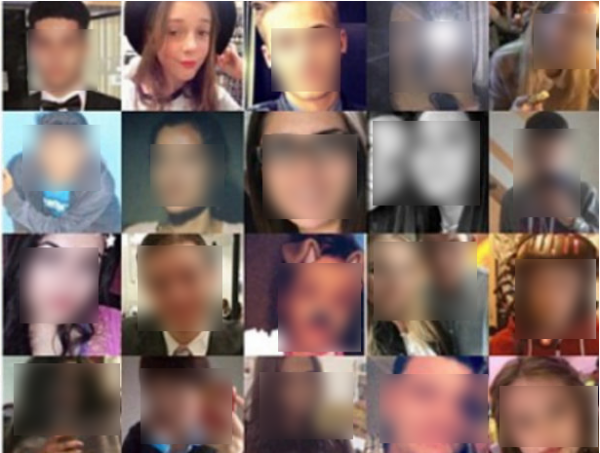 Rachel told the Press Association she had "no idea" why the people behind the inaccurate news story had decided to use the photo.
She said: "Our hearts go out to those who were actually involved in the horrific tragedy.
"I have no idea why Gem was used in that way, but I am assuming it was just easy…and news agencies ran with what they saw on Twitter."
Originally from Los Angeles, Rachel writes a blog in which she freely shares photographs of her family and encourages living openly online.
Despite other run-ins with online trolls, Rachel said living in this way had been an overwhelmingly positive aspect of her life as a photographer and blogger.
She said: "Sharing online has helped me over the years, and it has helped others who have found something they relate to in my images and words.
"I can't imagine stopping sharing because someone misuses our photos. And my kids are growing up knowing that they can't control others, so they must be okay with what they share.
She continued: "The lesson here for my kids is to wait for a story to unfold before trying to know it all. Double check sources before sharing anything."