We've ranked Match of the Day's goal of the season shortlist so you're informed before you vote
The Premier League finale is an entertaining time of year, not least because it's when the goal of the season award is given out.
Here, Max McLean ranks Match of the Day's contenders for the best goal of the year before you vote for your favourite.
8. Henrikh Mkhitaryan v Sunderland
Scorpion kick number one.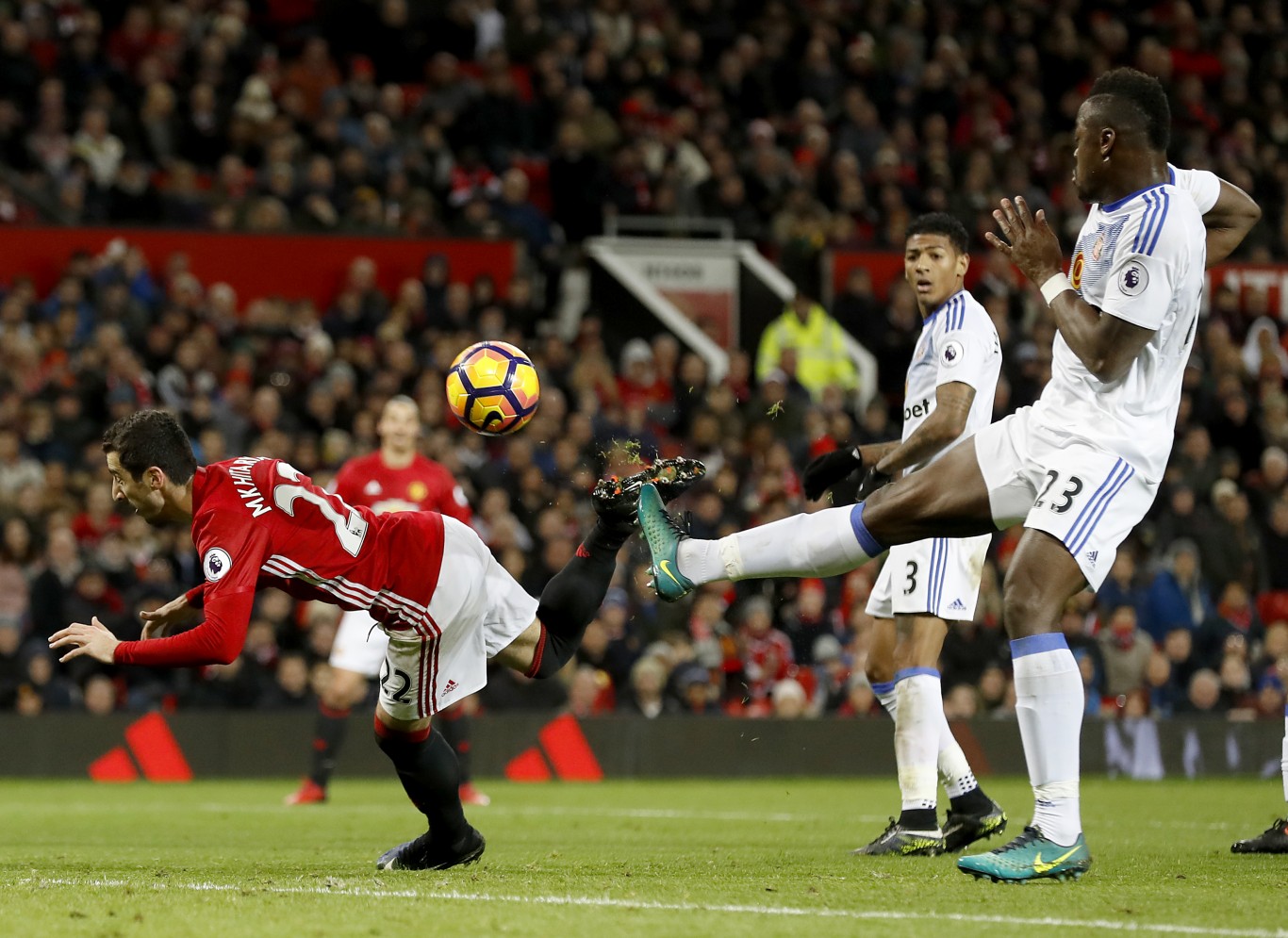 Great finish – offside.
7. Gaston Ramirez v Bournemouth
Solo breakaway goal.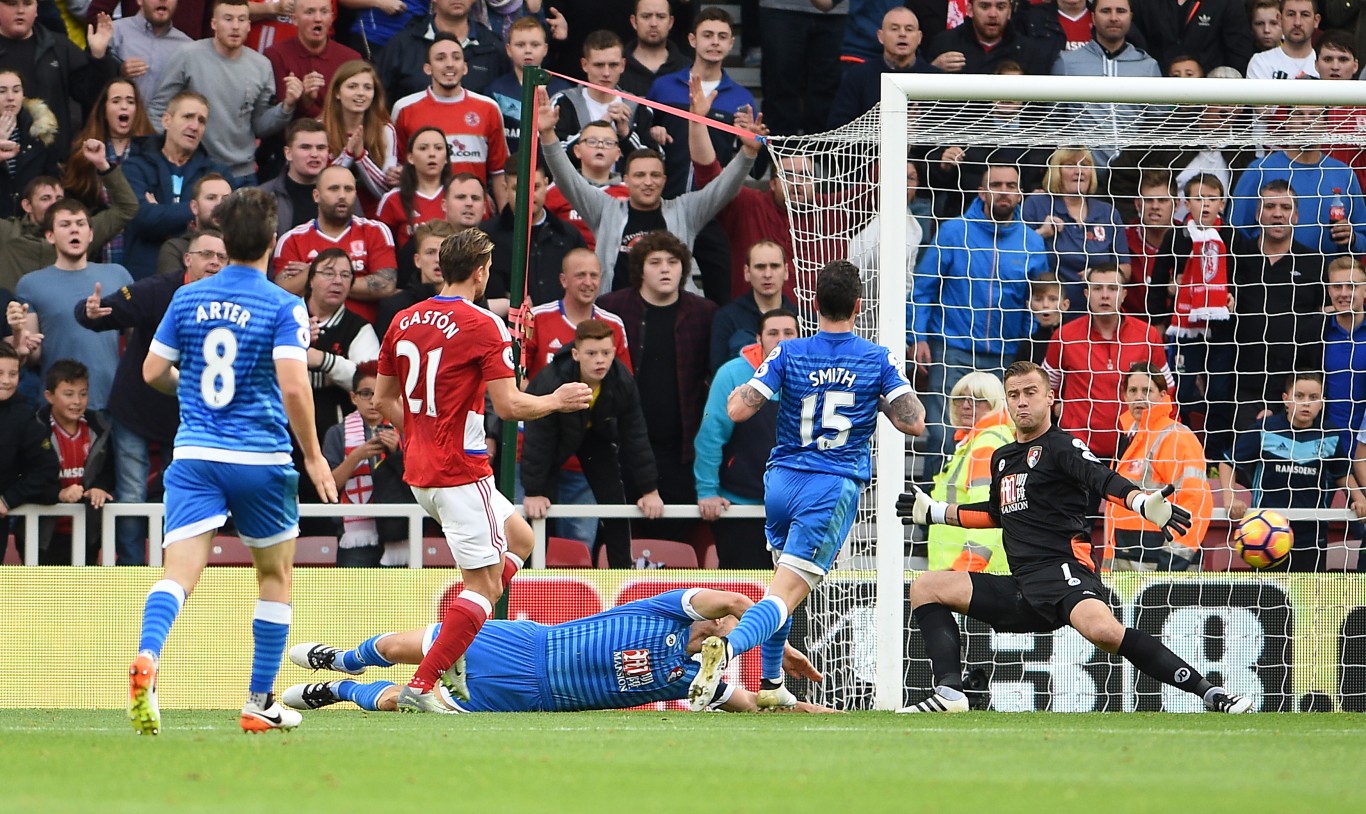 Gaston Ramirez broke from a Bournemouth corner, knocked the ball past two players into space, ran a long way, produced a lovely cut-back and a slightly rubbish finish. Very nice goal, a little lacking in context.
6. Jordan Henderson v Chelsea
30-yard postage stamp.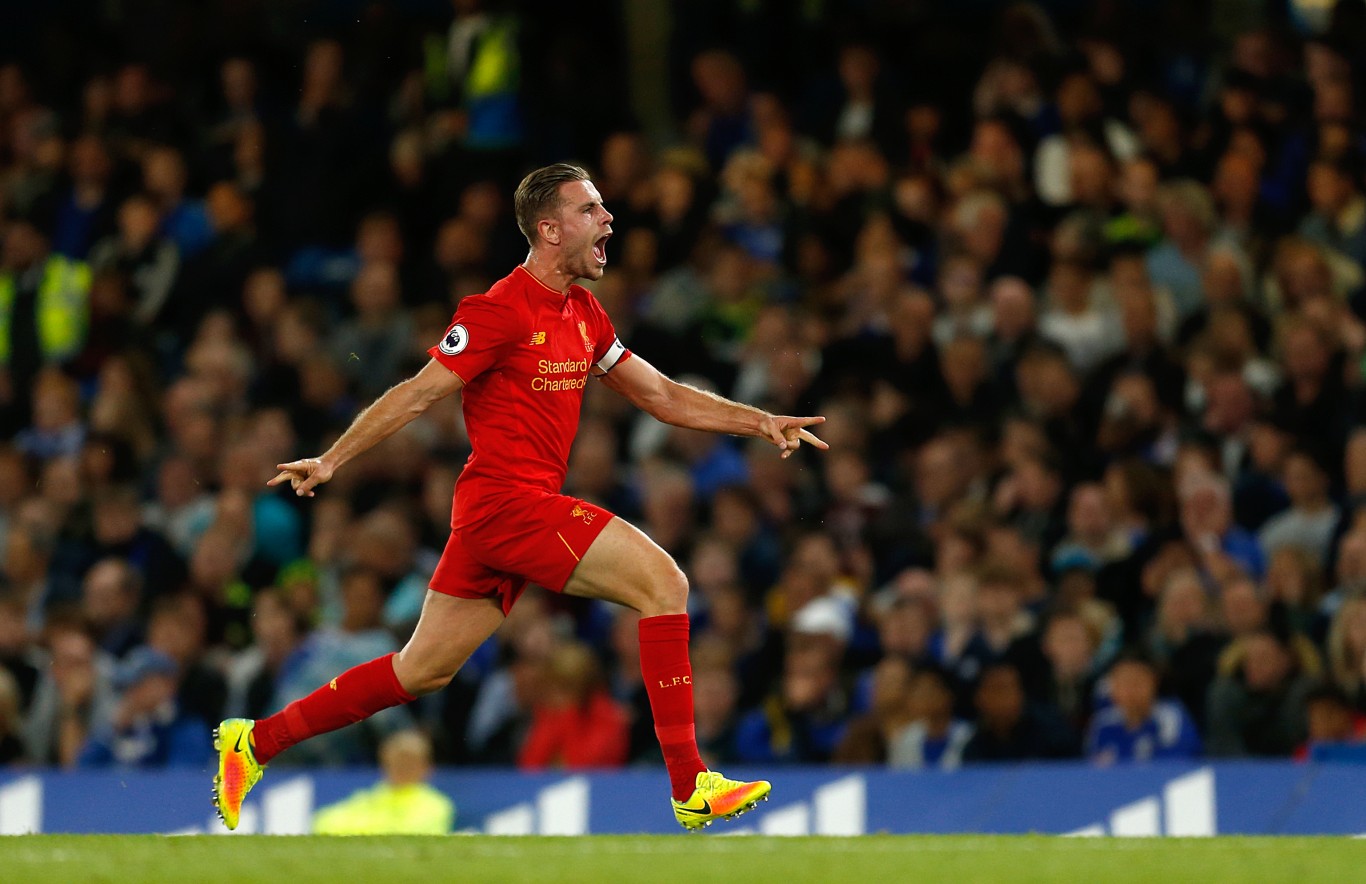 Jordan Henderson picked the ball up some distance out, and placed it perfectly into the top corner of Thibaut Courtois' net – phenomenal goal in a big game against a world-class goalkeeper.
5. Dimitri Payet v Middlesbrough
A dribbling masterclass.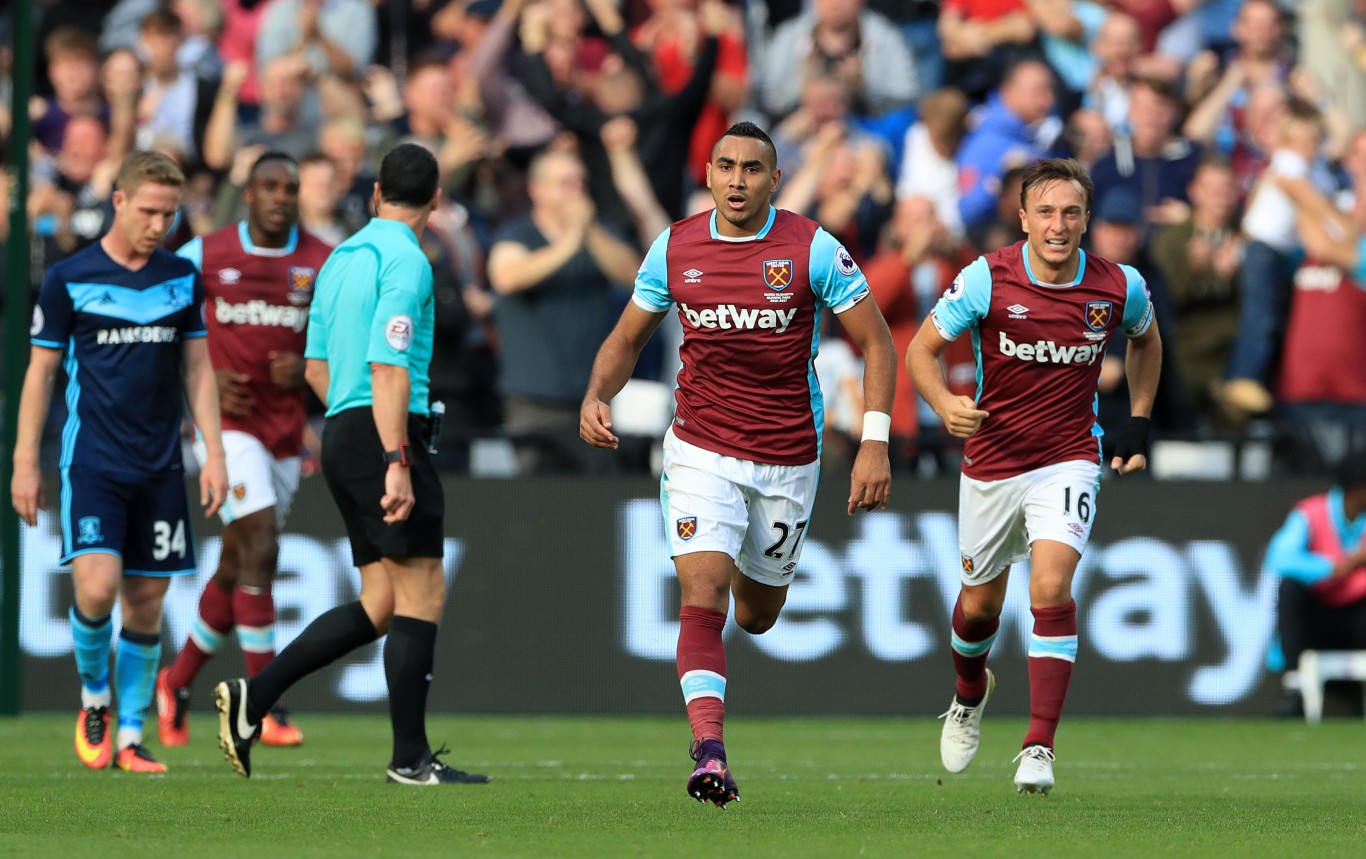 Dimitri Payet held onto the ball for so long he'd just about gone past half the Middlesbrough team, taking the ball down on the left wing, going past one, cutting inside, and waltzing past the defence. A well thought-out finish, too – good work.
4. Eden Hazard v Arsenal
Better, faster, stronger.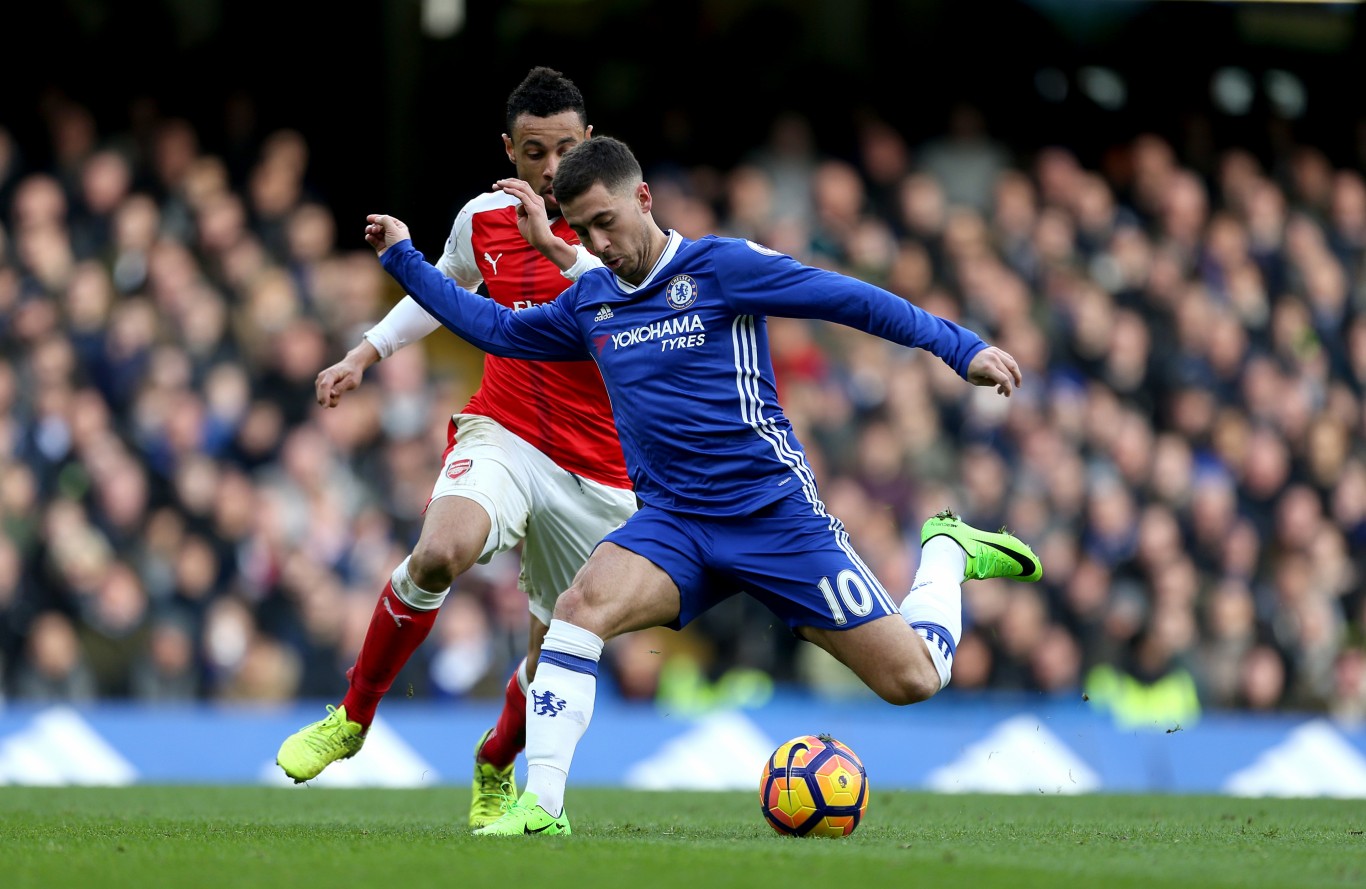 Who knew Eden Hazard was that strong? The Belgian went past one, shrugged off Francis Coquelin, and then embarrassed the Arsenal centre-back pairing by chipping the ball over Petr Cech.
3. Andy Carroll v Crystal Palace
A bicycle kick as thunderous as they come.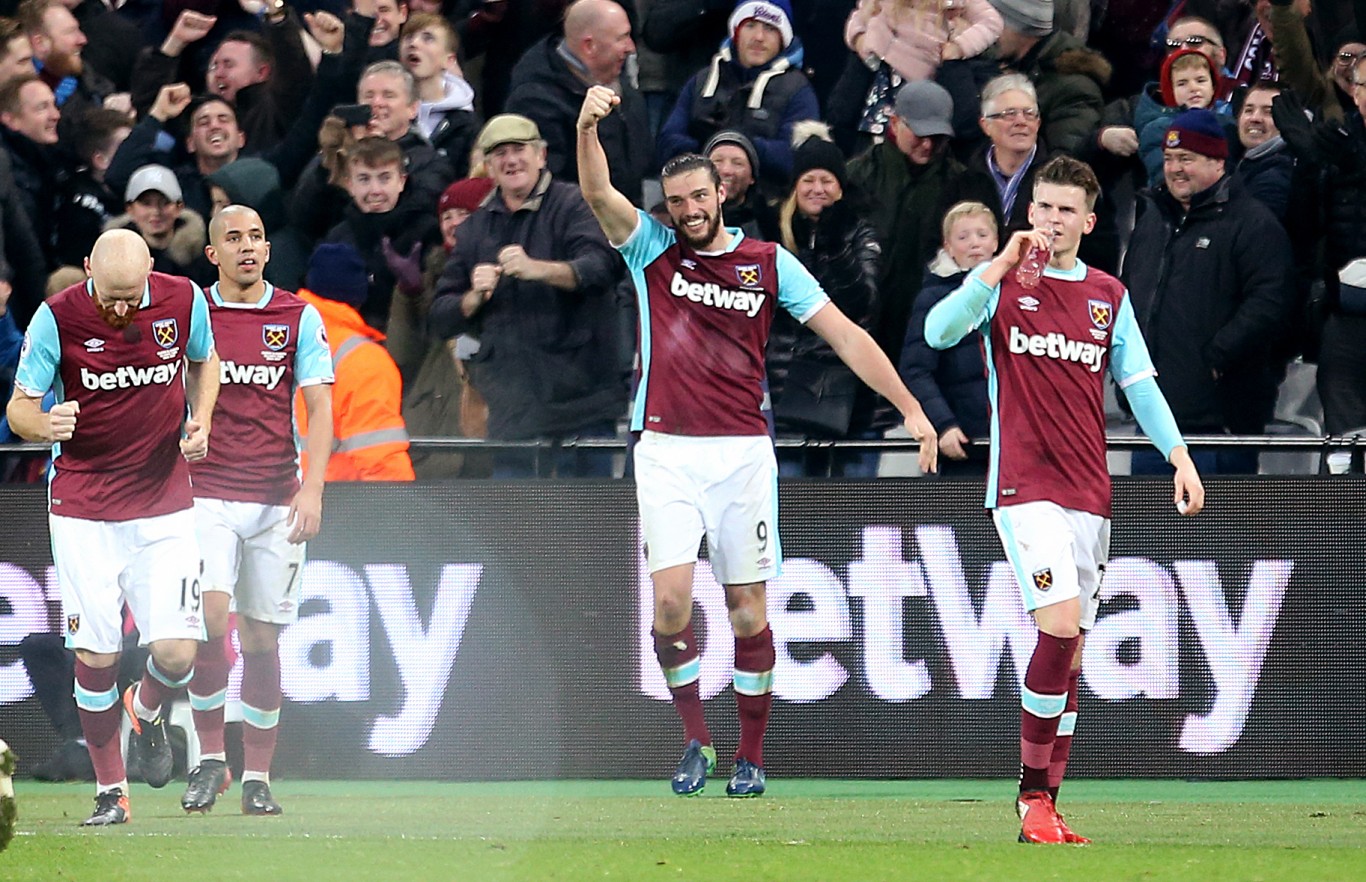 Andy Carroll's bicycle kick was an exclamation mark of a goal, and that's all that needs to be said.
2. Emre Can v Watford
The cleanest bicycle kick in human history.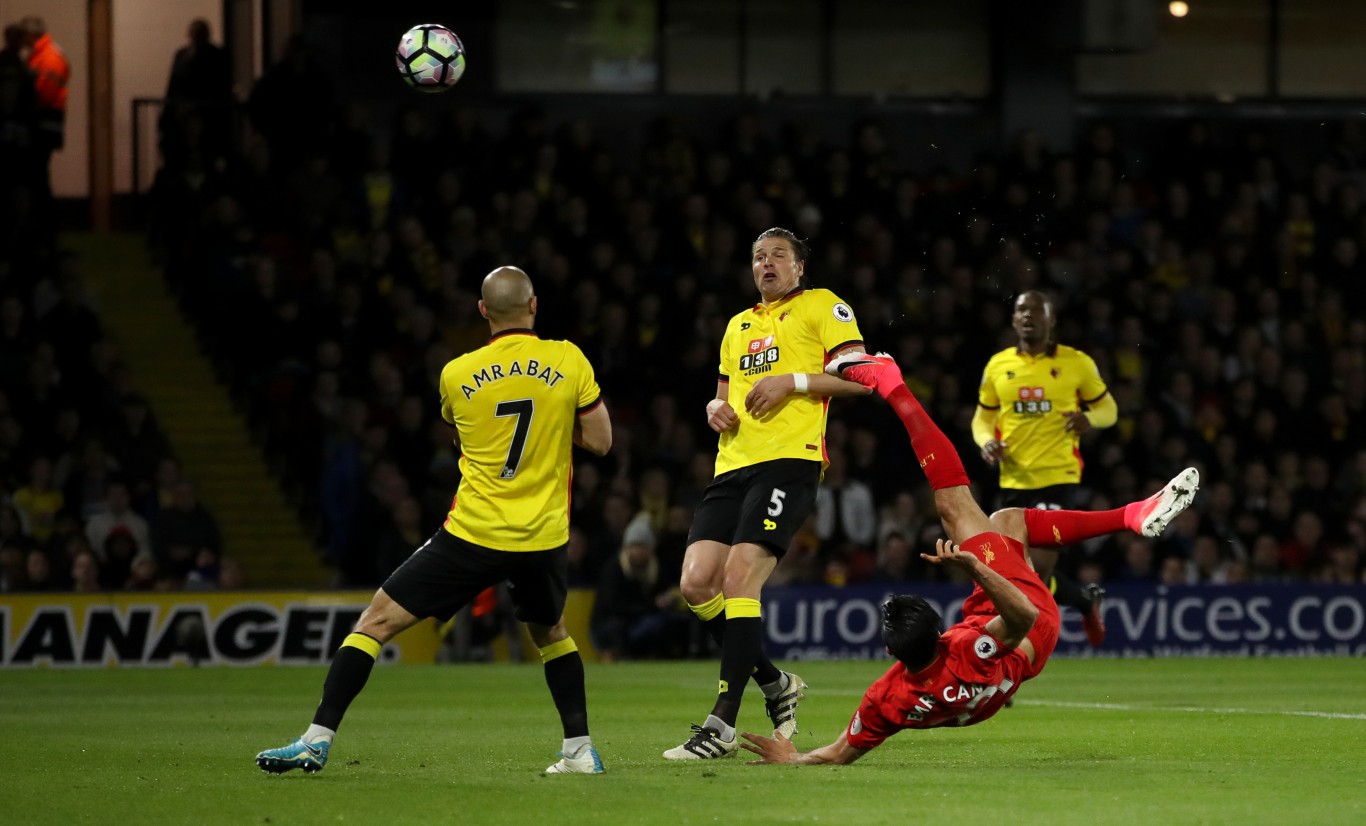 Lovely, just lovely. Ball clipped into the box, ball dispatched with an acrobatic bicycle kick so beautiful it hurts. Maybe he's born with it – maybe it's Emre Can.
1. Olivier Giroud v Crystal Palace
Just too much.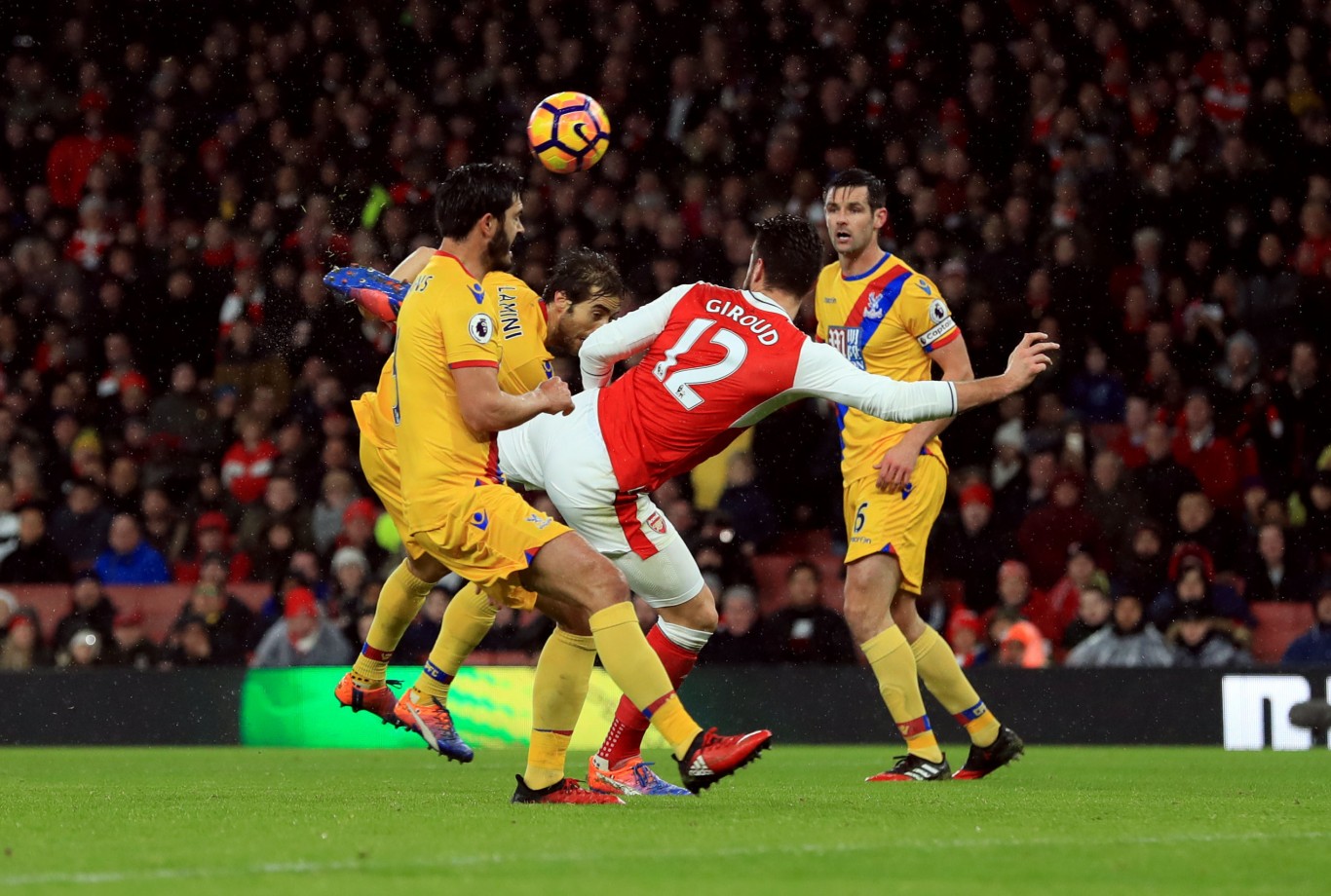 If this goal didn't wake you from your New Year's Day slumber, you're probably a very heavy sleeper.
Here are all the great things this goal had: exquisite build-up, an Olivier Giroud back-heel pass, a scorpion-kick finish and a bounce off the crossbar and into the net.
A goal to take your mind off the fact it's just Bounty bars left in the chocolate box.