This baby penguin being cuddled by its parents is too cute to handle
Hunstanton Sea Life Sanctuary in Norfolk is celebrating the arrival of its first ever baby penguin.
It's not known yet whether the tiny waddler is a boy or a girl – staff have to wait until its three months old to do a DNA test to find out.
Until then, the baby Humboldt penguin, who was born on May 3, will be known by the nickname Pip. Why? In honour of Pippa Middleton's marriage, of course.
The penguin's parents, Charlie and Jerome, seem to be enjoying parenthood so far anyway. Just look at those penguin cuddles…well, you can just see Pip peeking out.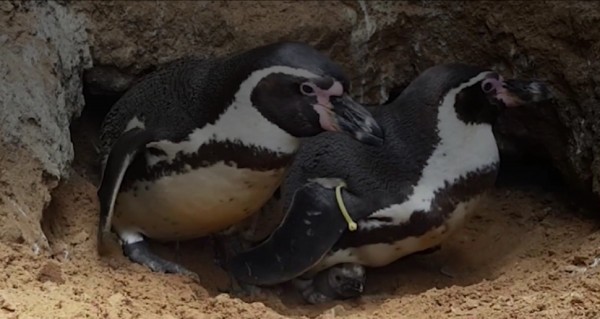 If you can't deal with the cuteness of Pip, then wait until you hear just how teeny the penguin was when it was born – it weighed only 92 grams.
Yep, we're invested and will definitely be checking in to find out what sex the penguin is and what name it ends up with.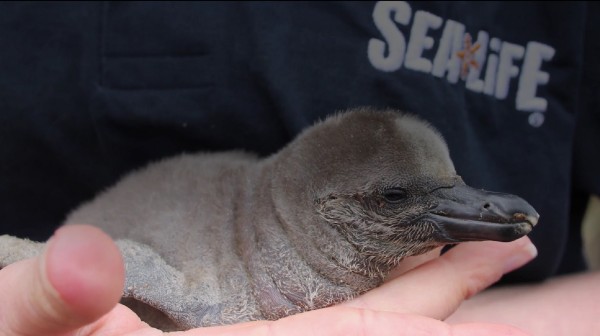 If the chick is female, it will be introduced into the Sanctuary's Humboldt penguin breeding programme.
Aquarist Hollie Stephenson said: "The whole team is bursting with joy at the arrival of our first-ever penguin chick – we are all beaming like we are new parents ourselves.
"Humboldt penguins are an extremely vulnerable species and it is the first time we have had a penguin chick here at the sanctuary."