Watch: Meet Marcus Hutchins, the man who thwarted a global cyber attack
As a vast "ransomware" attack raced from computer to computer, infecting tens of thousands around the world, a young tech expert worked from his bedroom in England to bring the rampage to a halt.
But Marcus Hutchins does not consider himself a hero.
The 22-year-old credited with cracking the WannaCry cyber attack told the Associated Press he fights malware because "it's the right thing to do".
Hutchins, who works for Los Angeles-based Kryptos Logic, said that hundreds of computer experts worked throughout the weekend to fight the virus, which paralysed computers in some 150 countries.
"I'm definitely not a hero," he said. "I'm just someone doing my bit to stop botnets."
In the first hours after the virus struck on Friday, the computer expert and surfing enthusiast, who lives with his family in a small seaside town in south-west England, discovered a so-called "kill switch" that slowed the unprecedented outbreak.
He then spent the next three days fighting the worm that crippled Britain's hospital network as well as factories, government agencies, banks and other businesses around the world.
Kryptos Logic is one of hundreds of companies working to combat online threats for companies, government agencies and individuals around the world – Hutchins himself is part of a global community that constantly watches for attacks and works to thwart them, often sharing information on Twitter.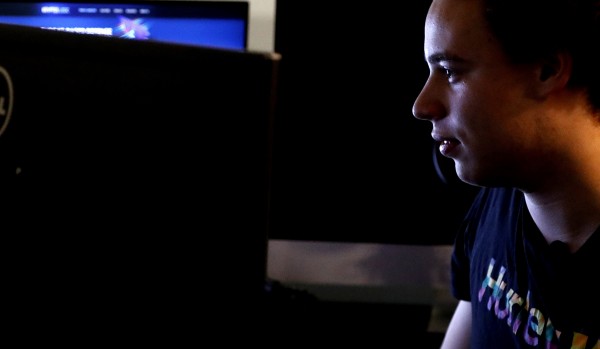 Hutchins's mother Janet, a nurse, could not be prouder, and was happy to have the veil of anonymity lifted. When her son made the breakthrough, she said, she wanted to tell the world about it.
"I wanted to scream, but I couldn't," she said.
And now he's a celebrity. He's been in touch with the FBI, as well as British national cyber security officials.
His new life is likely to be a big adjustment. Hutchins works out of his bedroom in the seaside resort town of Ilfracombe on a sophisticated computer set up with three large screens. The concept of celebrity was clearly foreign to him.
He was nervous about giving an interview. The journalists were given the address minutes before it started, and had to provide a password before Hutchins would let them in.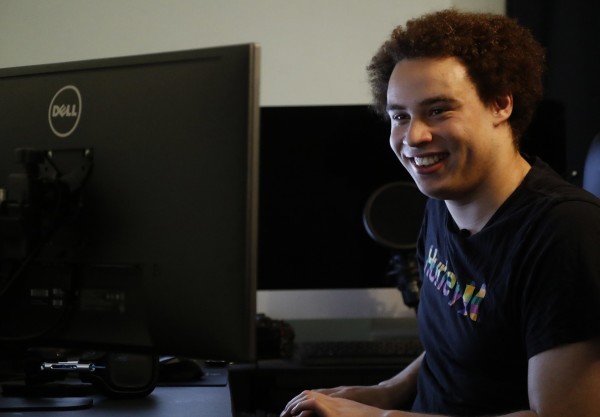 After more analysis, Hutchins, an avid surfer, plans to take a holiday, travelling to Las Vegas and California.
And do you know what he'll be doing? Surfing. On waves this time.