Why was Riyad Mahrez's penalty ruled out and why wasn't it retaken? Here's what the rules say
They had the ball in the back of the net but, sadly for Leicester, Riyad Mahrez's equaliser from the penalty spot was ruled out by referee Robert Madley.
The decision kept the score at 2-1 and effectively lifts game-winners Manchester City to third place, and they now look comfortable in the race for a Champions League spot via the top four. So why was the Algerian's top corner effort ruled out? Let's look at the rules.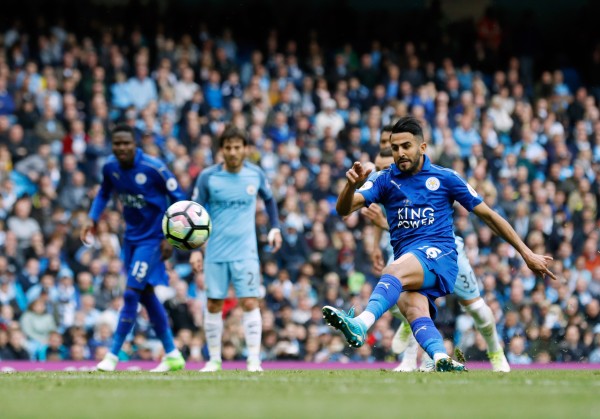 FIFA's Law 14 states: "After the players have taken positions in accordance with this (penalty) Law, the referee signals for the penalty kick to be taken.
"The player taking the penalty kick must kick the ball forward. He must not play the ball again until it is touched by another player."
This is where Mahrez's mistake was made. A slip from the 26-year-old as he was taking the penalty made the ball ricochet onto his standing – or should that be slipping – right foot.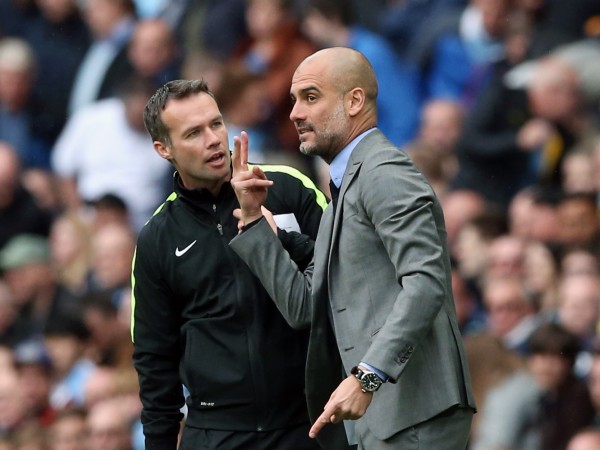 The law goes on to state that "if the kicker touches the ball again before it has touched another player, an indirect free-kick is awarded to the opposition team" – and this is why Mahrez wasn't allowed to retake the spot kick.
Despite what the law says, not everyone agreed with referee Robert Madley's decision.
Whilst others noted the penalty miss was yet further bad news for another team in search of the top four…
Saturday's early kick-off was jam-packed with controversy too. Raheem Sterling's swinging leg at David Silva's shot which lead to the first goal whilst he was standing in an offside position adding further fuel to the flame.
Meanwhile a challenge from City's Brazilian midfielder Fernandinho had some fans calling for a red card to be shown.
Who would be a referee?
The games come thick and fast in the Premier League this week, as City play West Brom at the Etihad on Tuesday evening in search for another three points.
Leicester, meanwhile, host second-placed Tottenham on Thursday night, as they try to cement a top-10 finish in a difficult season after lifting the Premier League trophy last year.