Does it matter if he didn't touch the ball? Why Manchester City's first goal against Leicester sparked fierce debate
Manchester City's first goal at home to Leicester in Saturday's early kick-off has had people questioning the rules of the game – and the motives of Raheem Sterling. Here's why…
Veteran Spanish midfielder David Silva provided a cool finish inside the Leicester area from Leroy Sane's inviting ball for the goal…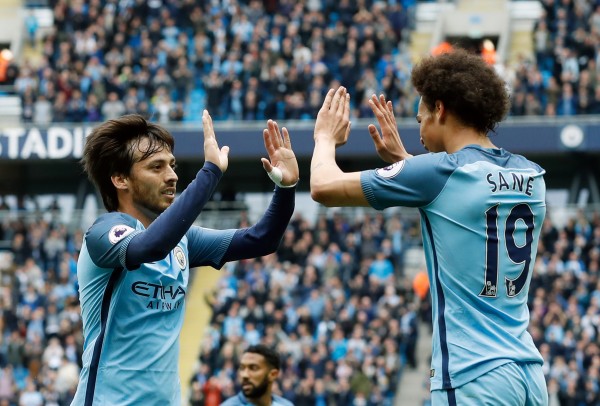 However, from an offside position the Sky Blues' Sterling, 22, took a swing of his boot at the ball just before it was going to cross the line.
The decision was the subject of a lot of debate on Sky Sports, as it was online. Some are on Sterling's side, saying he didn't touch the ball so he isn't offside.
According to the FA the rules state that a player can be offside without actually touching the ball however.
The rules state a player "clearly attempting to play a ball which is close to him when this action impacts on an opponent" is an active player and should be flagged offside – and many have decided this means Sterling should have been penalised.
The division over this decision shows that perhaps then it is a matter of opinion. If you believe Sterling's presence and swinging leg impeded Leicester's Kasper Schmeichel from keeping the ball out then perhaps it should have been given offside.
For some though, this debate raises questions over the new form of the offside rule – which was updated this season.
Whichever decision is correct, referee Robert Madley didn't penalise Sterling, which may have saved him a serious talking to from Silva if the Spaniard had been denied a mention on the score-sheet.
Some did at least think Sterling's attempt to play the ball as a good thing though…
Goal hungry indeed.