Local election results in England, Scotland and Wales: Here's how the parties stand
Voters in local and mayoral elections took to the polls in many parts of the UK on Thursday. Results are flooding in from England, Scotland and Wales.
We take a look at where the parties stand with results available from 25 of the 88 councils up for grabs.
Tories set to clean up
So far, the Tories added 155 seats to their pot, with 534 in total. This has given them control of nine councils, up five from before.
In Warwickshire, the Tories gained control as Labour's representation collapsed from 22 to 10, while in Lincolnshire it benefited from Ukip being wiped out.
In a sign of the problems facing Labour in England, a campaign visit to Harlow by Jeremy Corbyn the week before the vote failed to boost support in the Essex town, traditionally viewed as a bellwether seat, with the Tories winning a clean sweep on their way to retaining control in the county.
The party also gained control in Somerset and the Isle of Wight.
Labour facing heavy losses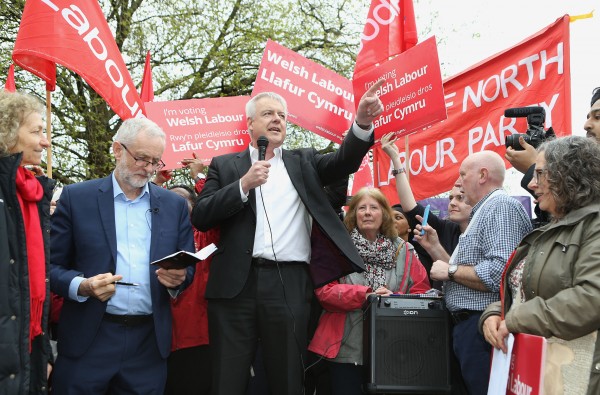 It hasn't been a good day for Labour so far. The party is down 80 seats currently with a total of 396, losing control of three councils, Glasgow City, Blaenau Gwent and Bridgend. Many of the party's losses were made in its Welsh heartlands.
Independents took control in Blaenau Gwent, and the result is on a knife-edge in Merthyr Tydfil – where the final three seats will be declared on June 8 with Labour needing to win them all to retain a majority.
Labour's election co-ordinator Andrew Gwynne acknowledged there were "challenges" for the party as it struggled in the south Wales valleys and failed to resist Tory advances in England.
The party also lost its majority in Bridgend, dropping from 39 seats to 26 as the Tories and independents took 11 and 13 respectively. The area is a stronghold of First Minister and Welsh Labour leader Carwyn Jones, so the result is bound to be disappointing.
As the first results began to trickle in after Thursday's vote, shadow international trade secretary Barry Gardiner said: "It's never good to hear that we are losing seats."
However, all was not lost in Wales. Early results in Cardiff and Swansea appeared to be successful for the party.
Mixed results for the Liberal Democrats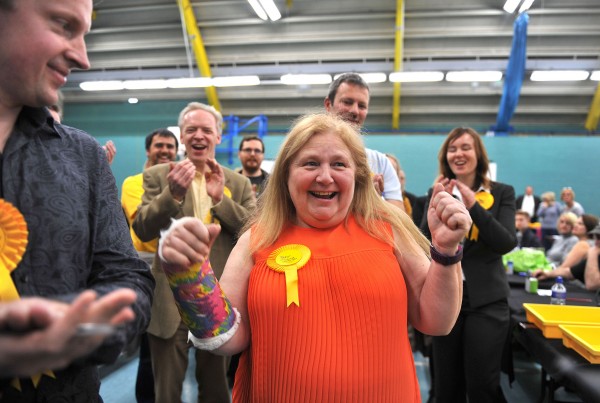 The Lib Dems are having a mixed election, failing to prevent the Tories retaining control in Somerset, but making inroads in other areas.
In a bizarre turn of events, the party managed to halt Conservative control of Northumberland County Council after multiple recounts came out as a draw, resulting in a drawing of straws. Lesley Rickerby pulled the long straw, winning the seat against Daniel Carr.
Tim Farron's party are down 27 seats so far, with a total of 132.
Although the Lib Dems failed to prevent the Tories retaining Somerset, former Wells MP Tessa Munt defeated the Conservative council leader, while in Eastleigh in Hampshire ex-MP Mike Thornton secured one of three gains from Ukip.
Ukip takes a battering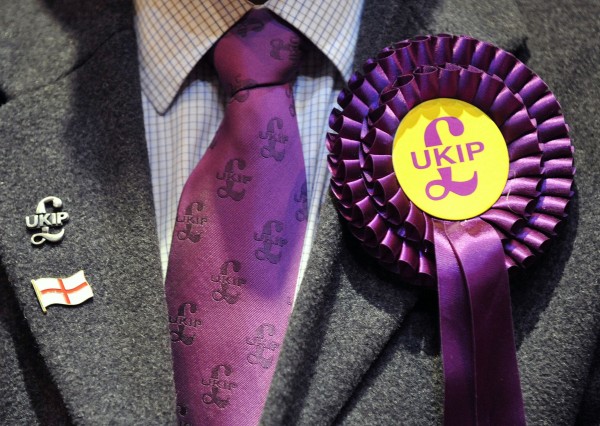 At noon, Ukip had failed to win a single seat, losing 30, with voters switching to the Tories in a pattern which could provide a major boost to Theresa May as she hopes to strengthen her grip on power on June 8.
Ukip leader Paul Nuttall has put the party's dismal showing in the local elections down to it being "the victim of its own success" on Brexit.
Minor success for the Greens
The Greens have seen modest gains so far, up by five seats with a total of 11. It has something to celebrate after winning its first ever seat on the Isle of Wight.
Michael Lilley was elected in the Ryde East ward with a 307 majority over the Conservatives.