Here's everything you need to know about the local election results
It's been a great day for the Conservatives, a bad one for Labour and an even worse one for Ukip.
With full results declared by 83 of the 88 councils, here's everything you need to know.
The Tories have won big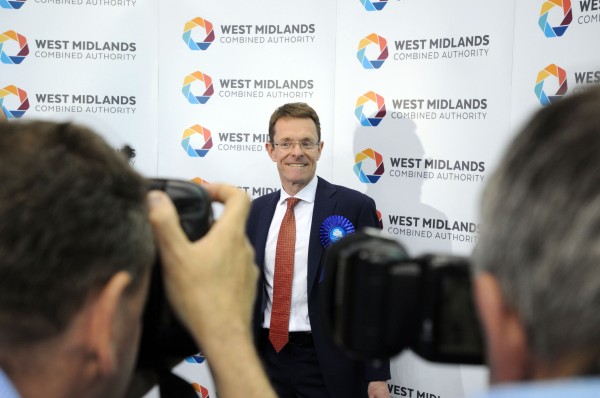 The Conservatives have made a net gain of 520 councillors in the local elections, winning control of 11 new councils in England and Wales – as well as relegating Labour to the third most popular party in its former stronghold of Scotland.
Theresa May's party took overall control of Lincolnshire, Cambridgeshire, East Sussex, Norfolk, Suffolk, Monmouthshire, Isle of Wight, Derbyshire, Gloucestershire, Warwickshire and Lancashire. In Derbyshire, the Tories took 19 seats from Labour as the county passed directly from one party's hands to the other.
The Tories also performed well in the mayoral elections, winning tightly-fought battles for elected mayors in the West Midlands and significantly Tees Valley, where Conservative Ben Houchen became the first elected mayor in Labour's north-eastern heartland, beating Labour's Sue Jeffrey by more than 2,000 votes in the second round of counting.
And they only lost out on Northumberland County Council because of drawing straws. Seriously.
The Prime Minister sought to fight any complacency among Tories, insisting that she was "taking nothing for granted" when it comes to the General Election on June 8.
Labour has lost almost 300 seats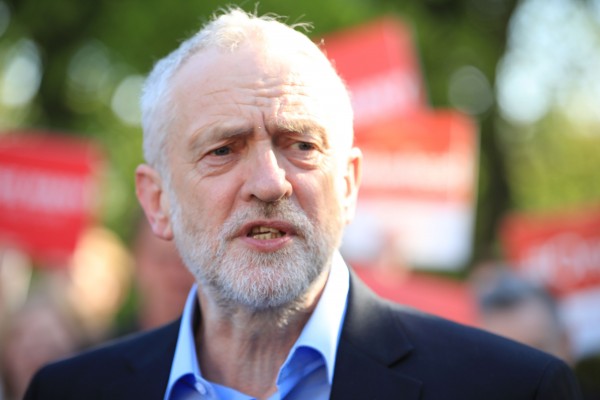 Including in Glasgow, which for the first time in around 40 years they no longer control – while they suffered reverses in some Welsh strongholds.
Labour held key councils in Cardiff, Swansea and Newport, but lost control of Bridgend, where Mrs May had targeted with a campaign visit.
Shadow chancellor John McDonnell said that Labour's vote "held up" in areas of Wales where Jeremy Corbyn had campaigned, and said there were signs that voters were developing more confidence in the party leader as he had the chance to get his message across.
There were positives, with the north west remaining well and truly Labour – Steve Rotheram won the Liverpool City Region mayoral election, while Andy Burnham did the same in Manchester.
Leader Jeremy Corbyn described the results as "mixed" and insisted they were "closing the gap" on the Conservatives.
In a statement, he accepted they had lost "too many" councillors and now faced a huge challenge if they were to regain power.
And with an eye to the General Election, he said: "We have five weeks to win the General Election so we can fundamentally transform Britain for the many, not the few.
"We know this is no small task – it is a challenge on an historic scale. But we, the whole Labour movement and the British people, can't afford not to seize our moment."
The Lib Dems' day has been fairly meh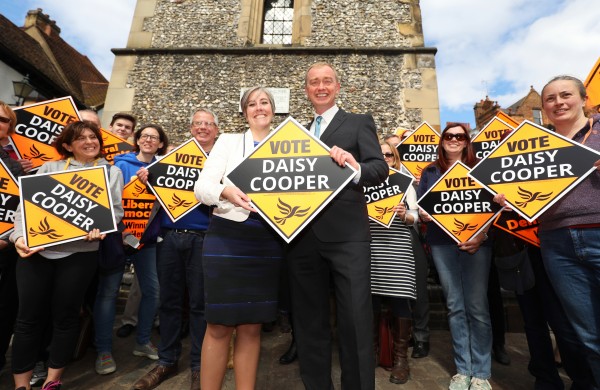 It's been a mixed bag for Tim Farron's party – they failed to break through against the Tories in the south-west England battleground but made advances in some General Election target seats like Eastleigh and Wells.
They suffered a net loss of 32 seats, but Farron believes their performance in areas like St Albans, where he addressed activists, prove his party is on track to more than double its presence of nine MPS at Westminster in the General Election.
Things got real awkward for Ukip
Ukip lost 109 councillors, while holding a solitary seat in Lancashire – causing leader Paul Nuttall to describe Ukip as a "victim of its own success" over Brexit.
The Conservatives took most of those seats, and Nuttall said that was a price Ukip is "prepared to pay" for the prize of leaving the EU.
The results prompted a furious response from former donor Arron Banks, who said Ukip was "finished as an electoral force" under its current leadership and needed "a strategic bullet to the back of the head".
Good for the Greens
The Green Party had 40 councillors elected, including its first in the Isle of Wight.