The best reactions to those Theresa May chip photos
When Prime Minister Theresa May made a trip to Cornwall as part of the election campaign, her visit very quickly became all about one thing: chips.
She was snapped multiple times with a cone of fluffy chips in hand and the awkwardness emanating from the photos was too much for the internet to handle.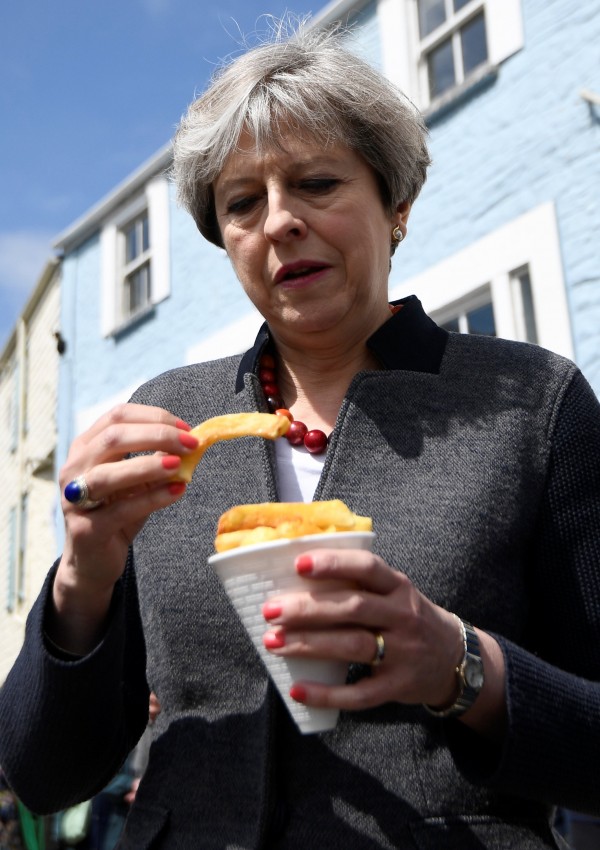 Here are some of the best tweets that sum up how people felt when they gazed upon these already infamous images:
Confused
Disappointed
Impressed
Persuasive
Sympathetic
Deja vu
A prominent image from the 2015 General Election campaign was then Labour leader Ed Miliband looking awkward while eating a bacon sandwich, while the Tories got good mileage out of a picture of Ed's brother David holding a banana.