This David Haye and Tony Bellew announcement just made the Anthony Joshua fight even more exciting
It's not just Anthony Joshua and Wladimir Klitschko we can expect fireworks from when the pair go head-to-head at Wembley on April 29, if Sky Sports' latest announcement is anything to go by.
The heavyweight clash between the old guard and the new is one of the year's most anticipated, and comes hot on the heels of another big fight that had everyone talking: David Haye v Tony Bellew.
But despite a Bellew win, it appears their feud might yet have another chapter – with both men announced as pundits for Sky Box Office's coverage of the AJ fight.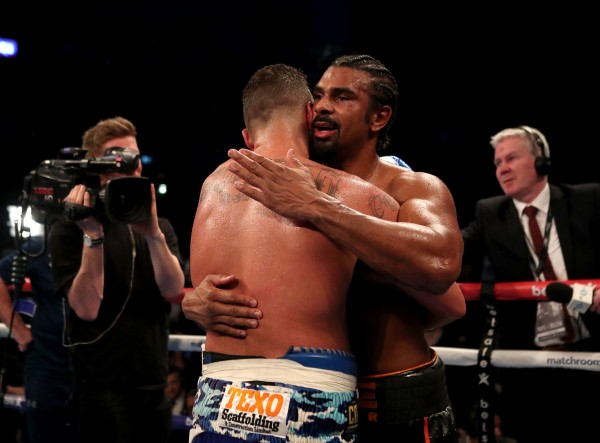 Relations between the Liverpudlian and the south Londoner appeared amicable at the end of their March fight, despite Haye promising to "hospitalise" Bellew in the build-up.
Bellew said he'll accept a handshake from Haye, but isn't sure how close they'll be allowed to get.
"If he approaches me and that's the way he wants to go, then so be it," he said.
"I don't think I will be allowed too close to him, to be honest, we'll see."
The pair will be joined by former super-middleweight champion Carl Froch, who returns to the stadium where he set a British boxing post-war attendance record against George Groves in 2014, and WBC heavyweight champion Deontay Wilder.
And given what happened at the pre-fight press conference between Haye and Bellew, when punches were thrown, it might be a good idea for Froch and Wilder to be placed in between the pair.
Either way, it adds yet more excitement to what was already set to be one of 2017′s biggest fights.