Meet Sophie Walker: The Women's Equality Party leader standing against Philip Davies
Shipley will be one of the most closely scrutinised seats in the upcoming general election, because it will see Women's Equality Party (WEP) leader Sophie Walker pitted against Tory MP Philip Davies.
Here's everything you need to know about Walker, who launched her challenge today.
What's her background?
Walker grew up in Glasgow and lives with her husband and two daughters. She worked as a journalist for 20 years, covering politics, business and finance.
In May 2016, Walker ran for mayor of London as the WEP's candidate – coming sixth with 5.2% of the total votes.
What is the Women's Equality party?
The party was founded by Catherine Mayer and Sandi Toksvig in 2015, making it particularly new on the scene. Walker was chosen unanimously to be the party's leader the same year.
It describes itself as "a new collaborative force in British politics uniting people of all genders, diverse ages, backgrounds, ethnicities, beliefs and experiences in the shared determination to see women enjoy the same rights and opportunities as men so that all can flourish."
Why is it particularly interesting that she is standing against Davies?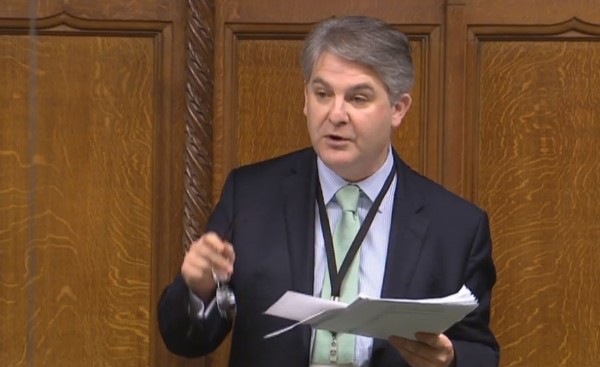 Davies has a chequered track record when it comes to women's issues. He has campaigned for Parliament to recognise International Men's Day and previously criticised "militant feminists". He was also accused of trying to "filibuster" a proposal to help end violence against women by speaking for 77 minutes – he opposed the bill saying that it is "sexist" to say the focus should only be on violence against women, adding that he stands for "true equality" where all people are treated equally.
As leader of the WEP, Walker's views are far from Davies', so it's set to be a particularly tense show-down.
Walker said to The Guardian: "Philip Davies basically is a sexist misogynist who puts his own ego ahead of his constituents. His anti-equality agenda in Westminster threatens the rights and freedoms not just of women but also people with disabilities, BAME (black, Asian, and minority ethnic) and LGBT+ communities."
However, Davies refutes accusations that he is sexist, saying: "I have consistently asked Sophie Walker to quote just one thing I have ever said which has asked for a woman to be treated less favourably than a man, and she hasn't been able to find even one quote from the 12 years I have spent in parliament."
How are people reacting to the news?
Many are thrilled not only that Walker is running, but also by the fact that she's up against Davies.
What happens next?
The campaign will begin in earnest now, with the WEP unveiling its full election campaign strategy later this week.
The party is also in talks with the Lib Dems and Green Party about standing down to help Walker's chances in Shipley. It looks like Walker's gearing up for a fight as well, judging by what she's been saying.
"I have spoken to women across the constituency who are determined to make this election his last," she said. "I understand that Philip Davies is a bit of a gambling man — I'd advise him not to bet against us."