Everything you need to know about the 'mother of all bombs' the US dropped in Afghanistan
An attack on a tunnel complex in Afghanistan using a bomb dubbed "the mother of all bombs" has left 36 Islamic State militants dead.
The weapon used was known officially as a GBU-43B or massive ordnance air blast weapon (MOAB) and unleashed 11 tons of explosives on the area.
Here's everything you need to know about the attack.
What happened?
The MOAB was dropped in a remote mountainous area of Nangarhar province near the Pakistan border.
The bomb was the largest non-nuclear weapon ever used in combat by the US military.
Why was the area targeted?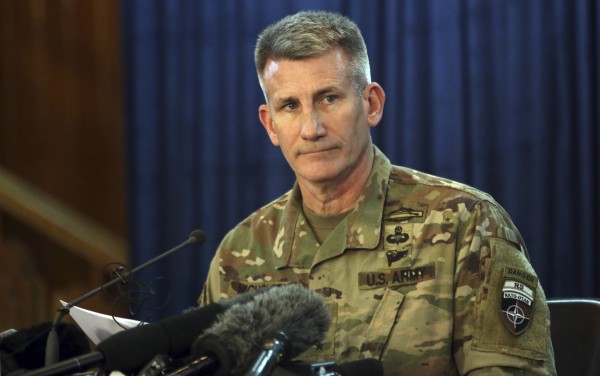 US army general John Nicholson, the commander of American forces in the country, said IS were using bombs, bunkers and tunnels to "thicken their defence".
The US estimates 600 to 800 IS fighters are present in Afghanistan, mostly in Nangarhar.
What was the outcome?
The bomb killed 36 IS fighters, and it's believed the death toll could rise. The Ministry of Defence said in a statement that several caves and ammunition caches were also destroyed.
What about civilians in the area?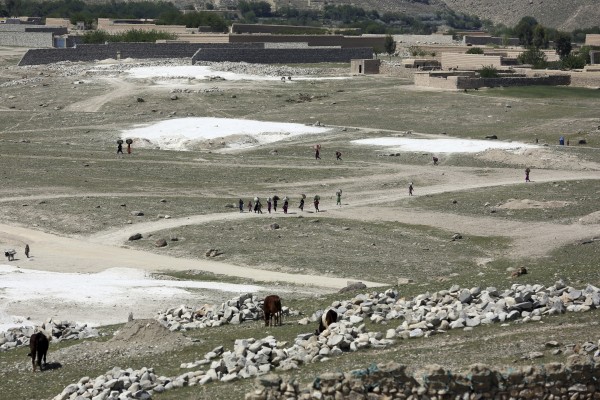 No civilians are thought to have been killed.
Pakistani villagers living near the Afghan border said the explosion was so loud they thought a bomb had been dropped in their village by US planes targeting terrorists in Pakistan.
PJ Crowley, a former US air force colonel, said civilians would've only been impacted by the blast – which he likened to "creating a minor earthquake in that particular area" – by the tremors that followed.
How have officials reacted to the incident?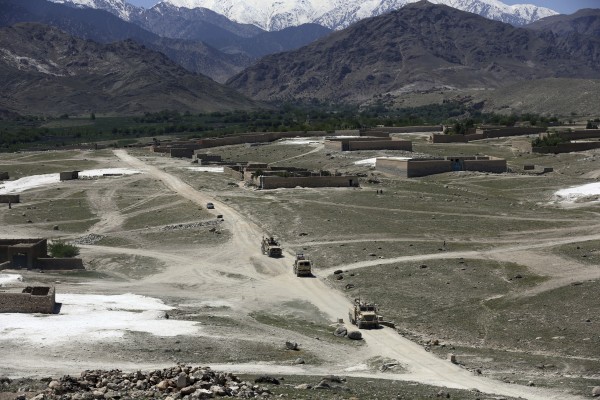 US president Donald Trump called Thursday's operation a "very, very successful mission".
Former Afghan president Hamid Karzai condemned the attack stating it was not used in a fight against terrorists but the country of Afghanistan.
"I vehemently and in strongest words condemn the dropping of the latest weapon, the largest non-nuclear bomb, on Afghanistan by US military," he said.
"This is not the war on terror but the inhuman and most brutal misuse of our country as testing ground for new and dangerous weapons."
The Site Intelligence Group, which tracks extremist organisations, reported a statement from the Afghan Taliban condemning the US for its "terrorist" attack.
The statement said it is the responsibility of Afghans, not the US, to remove IS from the country.