How would these fictional horses do in the Grand National?
What if your favourite horse from your favourite book, myth or film could run in this year's Grand National? And what if they were pitted against each other?
Here, unfettered by silly things like reality, we propose to answer just that. We've got seven gallant mounts for you – and a race to decide the winner.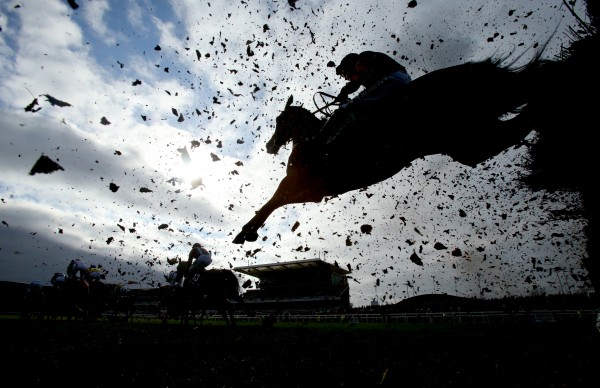 Disclaimer: It's only horses allowed in this race, sadly – so Donkey from Shrek, Winnie-the-Pooh's mate Eeyore and that zebra from Racing Stripes didn't make the cut.
Black Beauty
Discover & Share this Black GIF with everyone you know. GIPHY is how you search, share, discover, and create GIFs.
Whether you know this dark and handsome stallion best from the 1994 film or the 19th century literary classic of the same name, you'll be well aware this guy is a bit of a hero.
This courageous fella knows hardship from his time pulling taxi carts and would be more than capable of handling life as a racehorse. He could tell you some stories about the experience too.
As you'll soon see this is a tough field though, so Black Beauty is a worthwhile punt – but by no means the favourite.
Odds: 6/1
Shadowfax
Discover & Share this Gandalf GIF with everyone you know. GIPHY is how you search, share, discover, and create GIFs.
Think Lord Of The Rings, think Gandalf, think his horse. This brilliant white steed is known as the lord of all horses – which is probably just what you need if you're off to race round Aintree.
Having leapt into a horde of orcs more than once or twice, Shadowfax clearly won't be scared of a jump or two either – and if he can carry a hobbit, he can carry a jockey.
Clearly we've got one of the favourites here.
Odds: 3/1
The Trojan Horse
Discover & Share this South Park GIF with everyone you know. GIPHY is how you search, share, discover, and create GIFs.
We're pretty sure this counts as a horse, but then again this one is a master of disguise and deceit. Technically speaking, the horse is Greek, in that it was built by them in the myth about the Trojan war – Homer's Iliad.
Whichever way you look at it though, it's a pretty cumbersome thing to be lugging round a racecourse, let alone over some jumps. Unless foul play is involved, we don't expect this giant to do too well…
Odds: 25/1
Pegasus
Discover & Share this Animals GIF with everyone you know. GIPHY is how you search, share, discover, and create GIFs.
Ah, another classic of Greek mythology – he's literally a horse with wings. You may also know Pegasus as Hercules's ride in the Disney film, but there's a 2,000-year-old story which begs to differ so we'll go with that.
Strangely, in the myth Pegasus is the son of the sea-god Poseidon and the Gorgon Medusa. While you're still working out how a fishy bloke and a woman with snakes for hair create a horse with wings, we're just going to tell you this makes Pegasus divine and awesome.
He's got wings, jumps will be child's play – of course he's the favourite.
Odds: 2/1
A unicorn
The icy hub for majestic unicorn GIF awesomeness for every reaction, situation and occasion.
The ancient Greeks actually believed these horned horses to be real, and listed them in their accounts of natural history. However, we're going to go out on a limb and say they're fictional.
These beautiful white horses – yes, another white one – are majestic and magical so they'd certainly look the part at the Grand National.
With that big horn of theirs you wouldn't want one of them coming up behind you either, so for the wide berth they'd be given they've got to be one of the favourites.
Odds: 4/1
Bullseye (Toy Story)
Discover & Share this Toy Story GIF with everyone you know. GIPHY is how you search, share, discover, and create GIFs.
Bullseye? He's Woody's horse. Capable of riding like the wind and even keeping pace with a plane as it's taking off in Toy Story 2, we reckon he could hold his own on the racecourse too – despite literally being a toy.
The size of the jumps may be a problem however. Perhaps if he can run under them though, he'll be in with a shot.
Odds: 12/1
Pinkie Pie (My Little Pony)
Discover & Share this Happy GIF with everyone you know. GIPHY is how you search, share, discover, and create GIFs.
Here's the reason we didn't say Bullseye is everybody's favourite toy horse. This cute little character and her mates have been famously loved since the 80s, so we're sure she's got the experience to have a go at racing.
Full name Pinkamena Diane Pie, obviously, she lives and works at Sugarcube Corner – a bakery.
She'll probably knead something special to win.
Odds: 20/1
The race
Aaaaand they're off!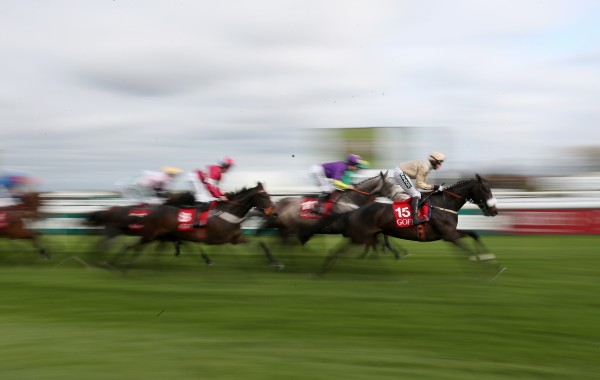 The three white horses are off to a flying start along with Black Beauty, but seeing an opportunity to cheat, the Trojan Horse seems to have parked itself across the racecourse.
While Greek soldiers pour out of the great wooden construction, Bullseye's race appears to be over – in fear of revealing himself to the crowd as a living toy, he's fallen static on his side and is frozen to the start line.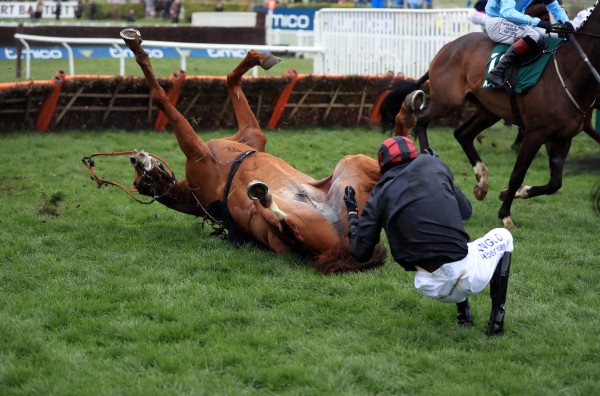 Pegasus has easily flown over the furore, but the other contestants are now faced with a wall of Greek spears by the first jump. Coming up on the outside the unicorn is now jousting with one of the Greeks. Meanwhile, Black Beauty appears to be distracting some with a tale about the ethics of kindness – a huddle, sat with legs crossed, has now surrounded the troubled horse.
Urged on by fear of a horde of screaming and excitable children, Pinkie Pie has found her stride – after distracting the wall of warriors with cupcakes and a rainbow, she's run through a hole in the first jump and onward up the racecourse. Welcoming the distractions, Shadowfax follows up with a wonderful jump.
The unicorn is surrounded and Black Beauty's story sounds like it's got a long way to go, so for them and the Trojan Horse it seems the race is over.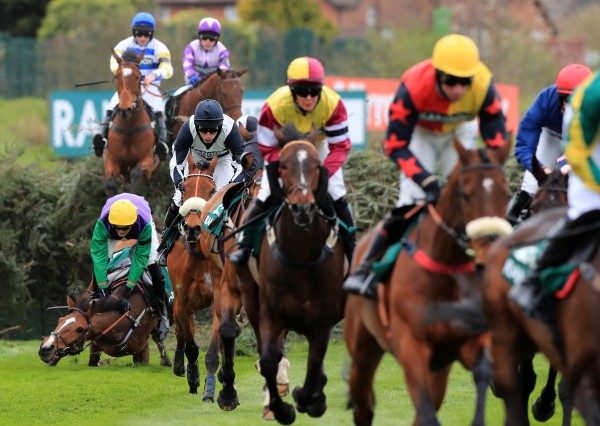 Far ahead, Pegasus's lead seems insurmountable, and he's bearing down on the finish line from above. But what's this? The judges are making an announcement – flying will not be tolerated on the Aintree track and he's disqualified.
Pegasus will be feeling hard done by there given the madness we've seen today, but it's now a head-to-head between Pinkie Pie and Shadowfax. The angry ripping of betting slips is clearly audible over the roar of the crowd.
But wait, there's another twist in the tale, Shadowfax is slowing. He's heard the whistling of a certain wizard on the wind and he's got to find him to give him a ride. Crikey, that Gandalf really has him wrapped around his little finger.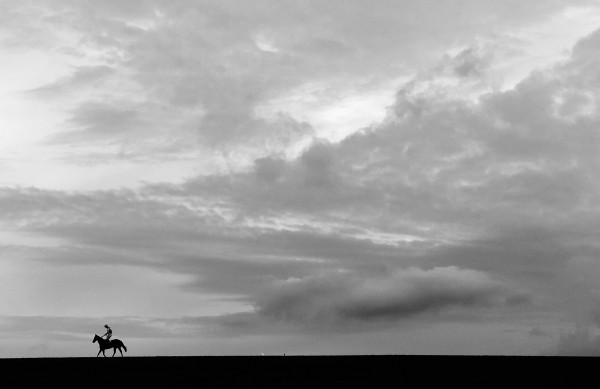 So there we have it, by default Pinkie Pie bears down on the finishing line as the victor.
Catching up with reporters, she says she'd like to dedicate the win to "laughter, friendship and sugarcubes" – Sir Tony McCoy couldn't have put it better himself.