What does the public think about Steve Bannon's removal?
Steve Bannon has been removed from the White House National Security Council by Donald Trump.
Bannon is a former chief of the far-right website Breitbart News, and his appointment to the position – which allows access to highly sensitive and classified information about US security – had been a cause for concern for critics of Trump's administration.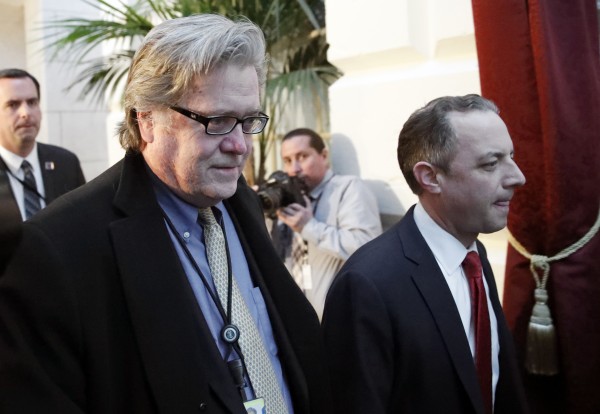 The controversy surrounding Bannon's appointment has meant his removal just months after obtaining access has inevitably set tongues wagging.
Some are happy with Trump's decision, even if some of their Twitter handles suggest they don't usually agree with the business mogul.
Although people agreed with the decision, not everyone wanted to credit Trump.
While others believe Bannon should be removed entirely from the White House – where he is still Trump's chief strategist.
Some who appeared to be fans of Breitbart were disappointed with the decision however.
While others with right-wing leanings moved to show their support for Bannon.
However, Bannon's removal doesn't quite sit right with many – and many have called for others to stay alert for more news on the matter.
While some believe it will make little difference.
Finally, we think this one may have let their imagination run a little wild.
We're going to guess they aren't fans of Bannon…