Nigel Farage has come under fire for accusing MEPs of 'behaving like the mafia'
Nigel Farage appeared at the European Parliament today, and it might not come as a surprise to many that the anti-EU former Ukip leader was heckled during his speech.
Farage drew particular criticism for accusing MEPs of "behaving like the mafia" over the conditions of Brexit.
He was told to retract his "unacceptable" remark by the Parliament's president, Italian Antonio Tajani, and said that, in respect of national sensitivities, he would instead brand them "gangsters".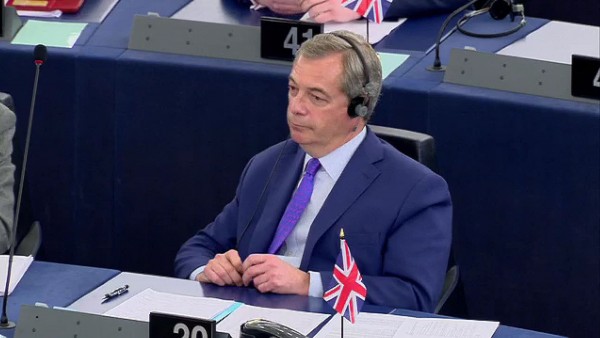 The row came as the Parliament heard a string of senior MEPs insist that Britain cannot enjoy "the same or better conditions" in its relations with the European Union as full member states after Brexit.
Many have condemned his speech, in particular his use of the term "mafia".
Others think that his approach doesn't help the country navigating Brexit smoothly.
Whereas on the other side of the spectrum, some disagree with his choice of language but agree with the sentiment of his speech.
And many agree with him entirely.
Others have clearly been watching too much of the Godfather recently.
Farage doesn't seem to be changing his stance on the EU, saying after his speech: "As a beginning, not too much to be optimistic about."
Farage told MEPs that if the EU tried to impose tariffs on exports from the UK, Britons could boycott European goods.